Here at Interior Desire HQ, we're dreaming of better weather.  We're thinking about sunny afternoons sat in the garden with a glass of wine. Bliss!
If like us, your garden is need of a little a TLC, you may want to start planning now.  We're creating a wish list of must-haves and designing the garden of our dreams. Join us by putting in the groundwork now to get everything ship-shape in time for the first heatwave of the summer.
Need help getting started?  Looking for a bit of inspiration?  Here's what's on our wish list:
Lights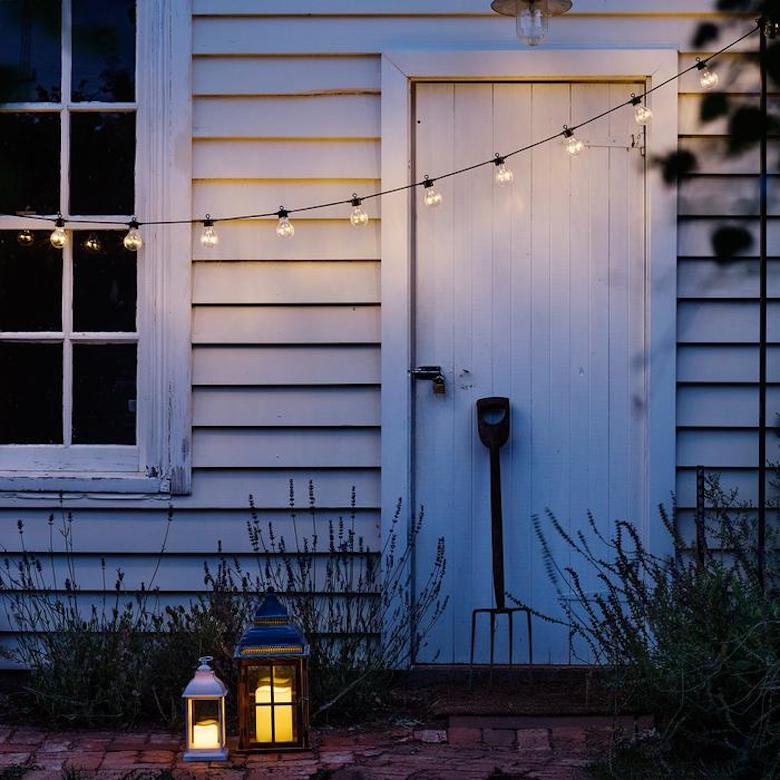 You can't beat fairy lights for creating a fabulously festive atmosphere.  We're a huge fan of festoon-style lights, so we're adding them to our wish list this summer.  String festoon lights from trees to line your garden and brighten up pathways of an evening.
We love: 5m of Warm White Festoon Lights, £36.99 from Lights 4 Fun. The bulbs look like real glass and the warm white colour provides an ambient glow. These lights have an inbuilt six-hour timer and eight different lighting effects. They can be used indoors and outdoors, so why not take them in once summer's over?
Firepit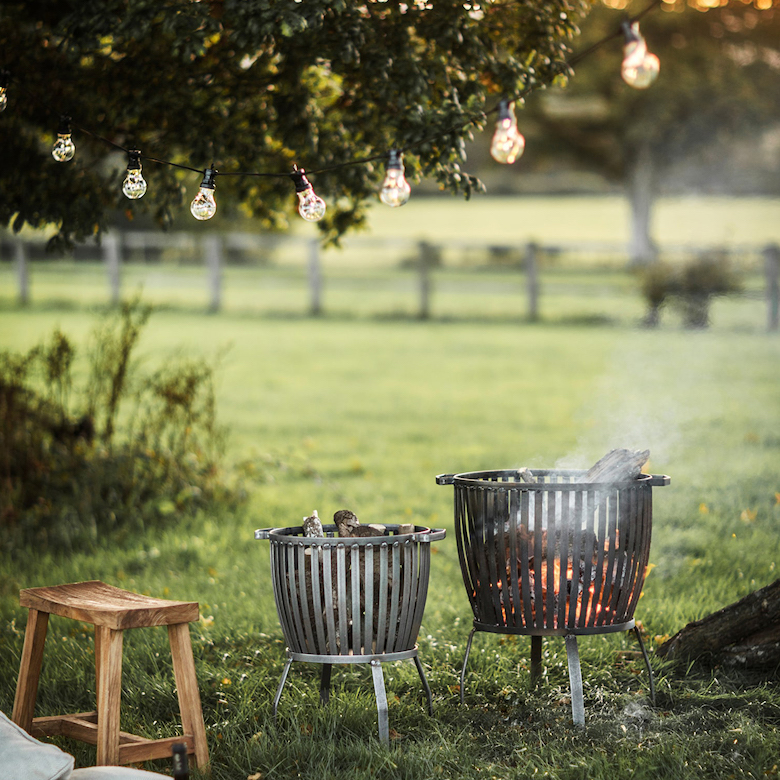 We're party animals who want to keep the party going after sunset, so we're adding a fire pit to our dream garden wish list.  A fire pit will provide much-appreciated heat when the sun goes down.  Family and friends will enjoy sitting chatting around the warm glowing embers.
We love: The Barrington Fire Pit from Garden Trading. It comes in two sizes: small (£110) and large (£160). The Barrington is made from raw industrial metal expertly welded into a curved, dome shape. It'll create an eye-catching focal point in any garden.
Parasol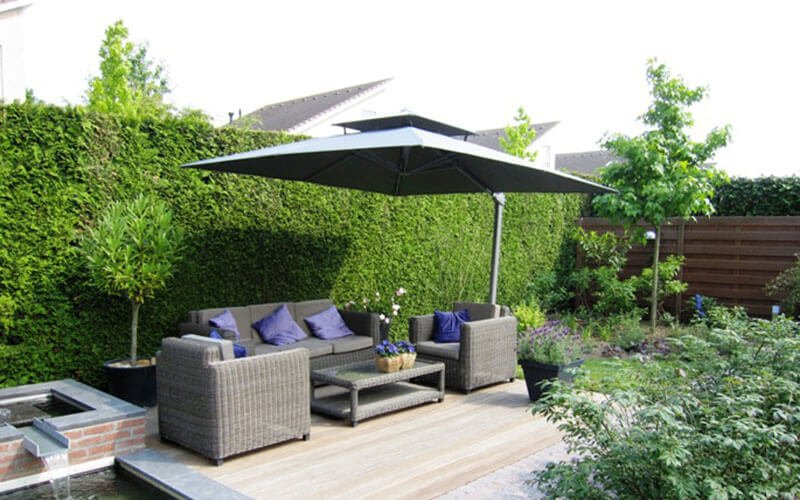 It's ironic really. We spend all year waiting for the sun to come out only for it to be too strong to sit in!  So, we're adding a parasol to our wish list. If your garden needs a shady spot, hang a parasol over your patio, decking or balcony.
We love: Solero Laterna Pro from Solero Parasols.  This fantastic free arm parasol comes in four different colour options. It's made from fade-resistant fabric. It also has air ventilation properties, which means it'll release warm air instead of retaining it – perfect for those blistering hot days. Prices start at £895.
Pizza oven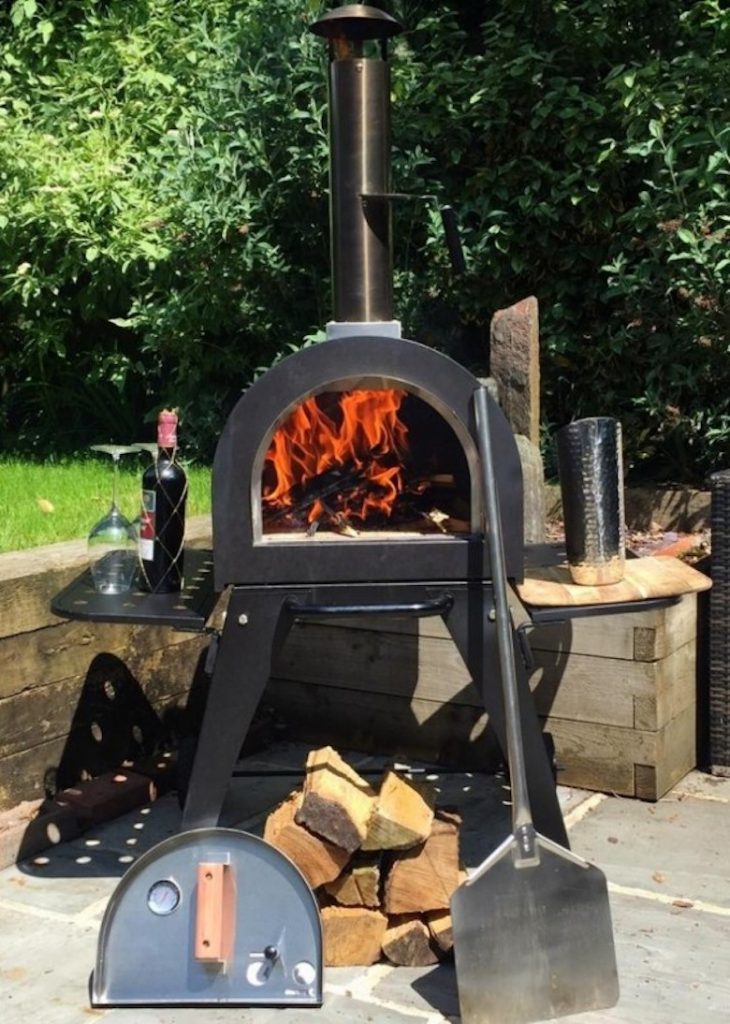 Shun the sausages. Bag off the burgers! Instead, install a stone base oven in your garden and serve up the perfect pizza all summer long.
We love: Stove World's Cove Dome Oven, from S£275. The stone base oven is perfect for cooking pizza, breads, lasagna, casseroles and more! It also features two side shelves, perfect for holding condiments, drinks and crockery.
Lounge set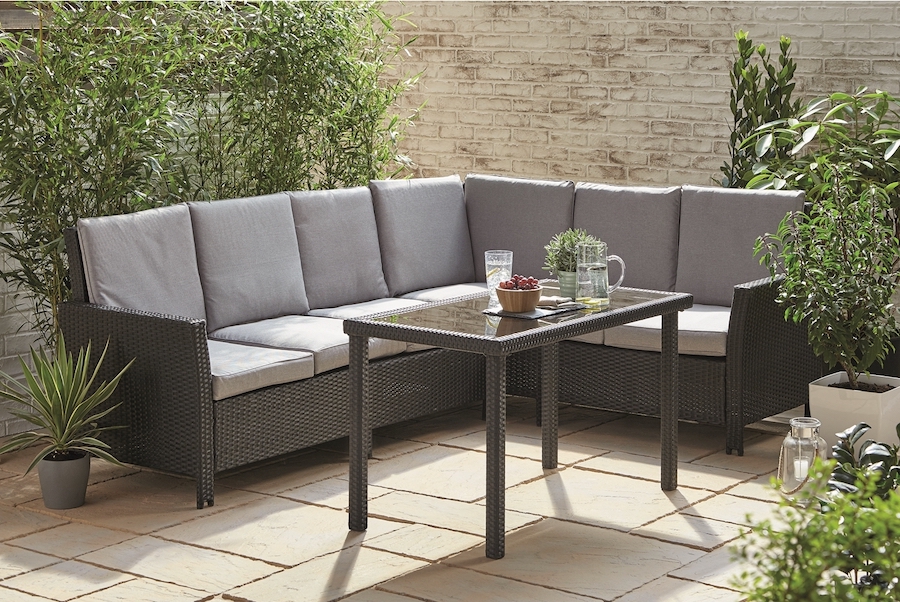 Forget bog-standard garden tables and chairs, we're adding an outdoor lounge set to our wish list this summer.
We love: The Oregon Corner Set from The Range, £599.99. Cosy up to your loved ones on this corner sofa, or lie yourself down and soak up some sun in style. The Oregon set comes with soft cushions and a handy table.