The bathroom is regarded by many as one of the most important rooms in the home.
It is a place to relax and unwind after a long day, and with an array of bathroom manufacturers utilising the latest technology and materials to create new eco-friendly styles there is more choice than ever when it comes to bathroom design.
Whether you are looking to create an ultra-modern space or a traditional bathroom sanctuary there are some trends that can help to push your bathroom to the next level. Bathroom specialists Bathroom Planet have compiled their top bathroom trends and how to add them to your bathroom.
Walls and floors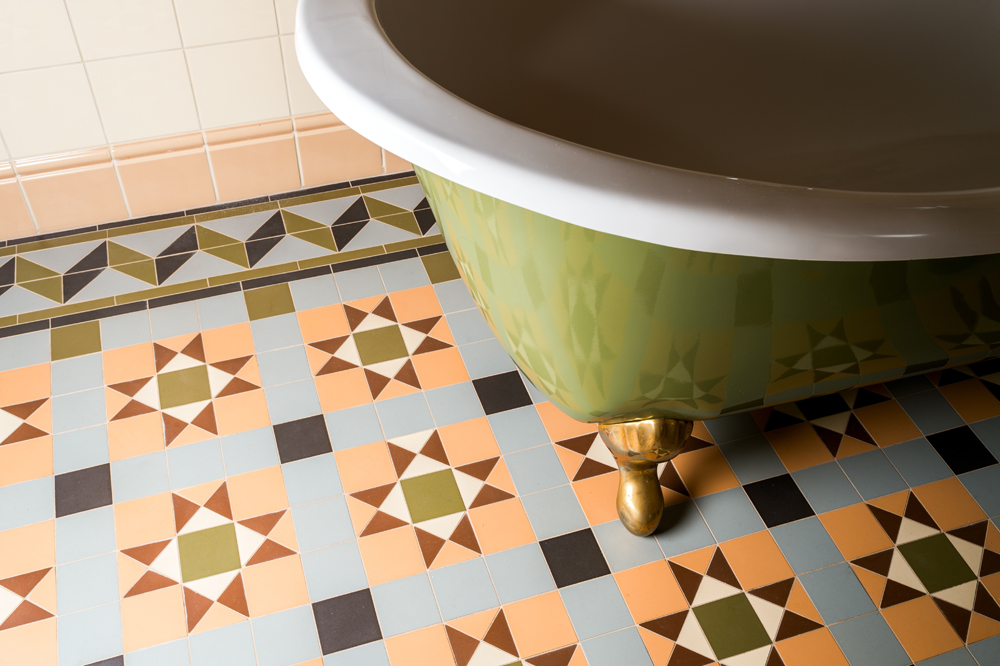 Tiles are one of the easiest ways of changing the whole look and feel of the bathroom by creating a focal point that showcases different areas of the bathroom. Make the shower enclosure stand out by using patterned tiles or create a traditional, yet elegant look with subway tiles.
Designer floor tiles will draw peoples focus down and emphasise the bathrooms fixtures and fittings, while using natural stone wall tiles provides texture and variation to the space.
No longer cast with the stigma of the 60s and 70s, bathroom wallpaper is manufactured to stand up to everyday use and with new printing techniques are available in a range of different designs and colours. Bathroom wallpaper is often cheaper than tiles, is quicker to install and is made to last for many years.
Keep Warm With Style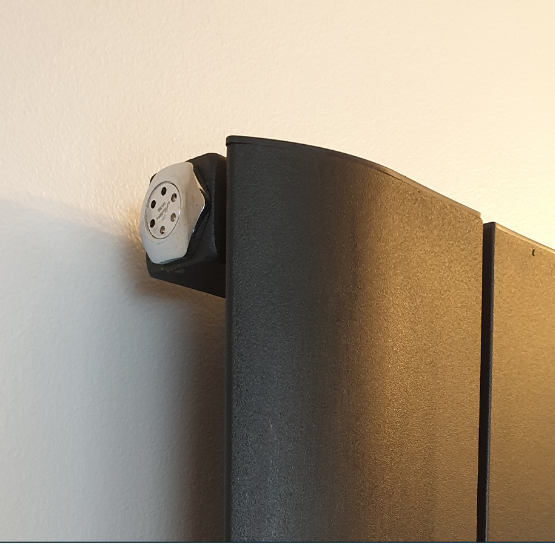 Thanks to energy-efficient radiator bleed valves, you can enjoy your stylish and trendy bathroom even more with some added warmth. 
Adding this innovative tool is brilliant for keeping your bathroom extra cosy, as they automatically bleed radiators and drain the air. So you can say goodbye to manual venting and hello to a warmer bathroom! 
Plus, bleed valves can reduce the amount of excess air inside your radiator which can often lead to corrosion and an increase in your heating and energy bills.
Fixtures and Fittings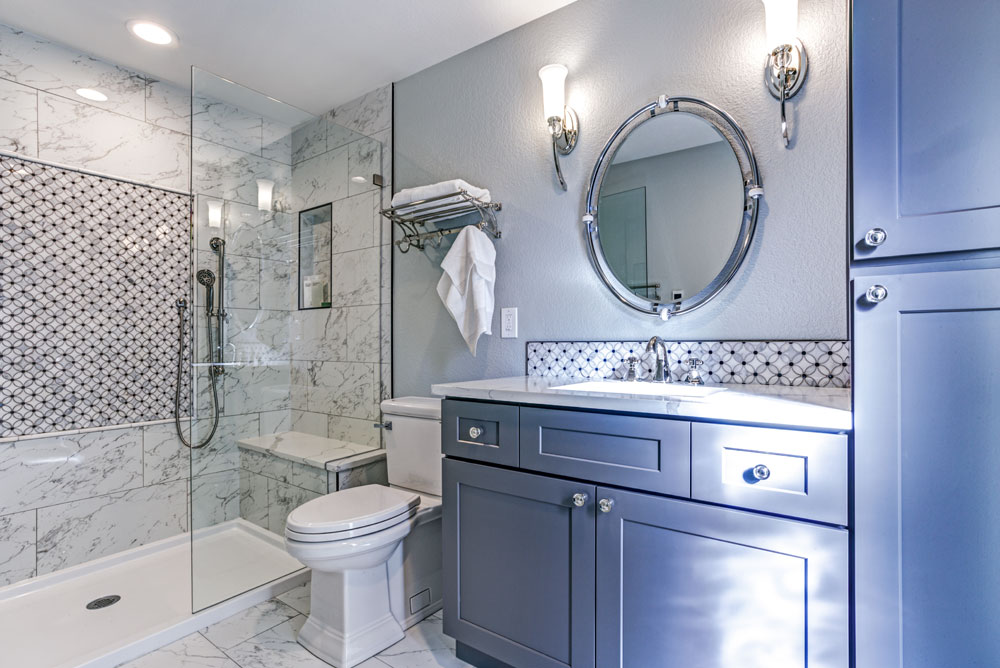 Bathroom manufacturers have been raising the bar over the past decade with their fixtures and fittings, with statement pieces available in an array of different styles, finishes and materials to suit any space.
Traditional rectangular mirrors have somewhat fallen out of fashion and have been replaced with round mirrors that exude luxury and elegance. Taps and mixers have also seen an evolution, with many manufacturers opting for a number of different finishes to complement their designs.
By adding fixtures and fittings with pops of colour such as gold, copper and brass this creates eye-catching focal points throughout the space and provides users with interesting textures to use.
Simple Designs
Minimalist bathroom designs have been popular for some time now and show no sign of slowing down as manufacturers constantly update their products. Popular trends include frameless shower enclosures which are not only easier to clean and maintain, but also allow more light into the space.
Wet rooms are also a popular trend, especially for rooms that have unconventional shapes. Wet rooms are also a great option for those with limited mobility.
Adding Technology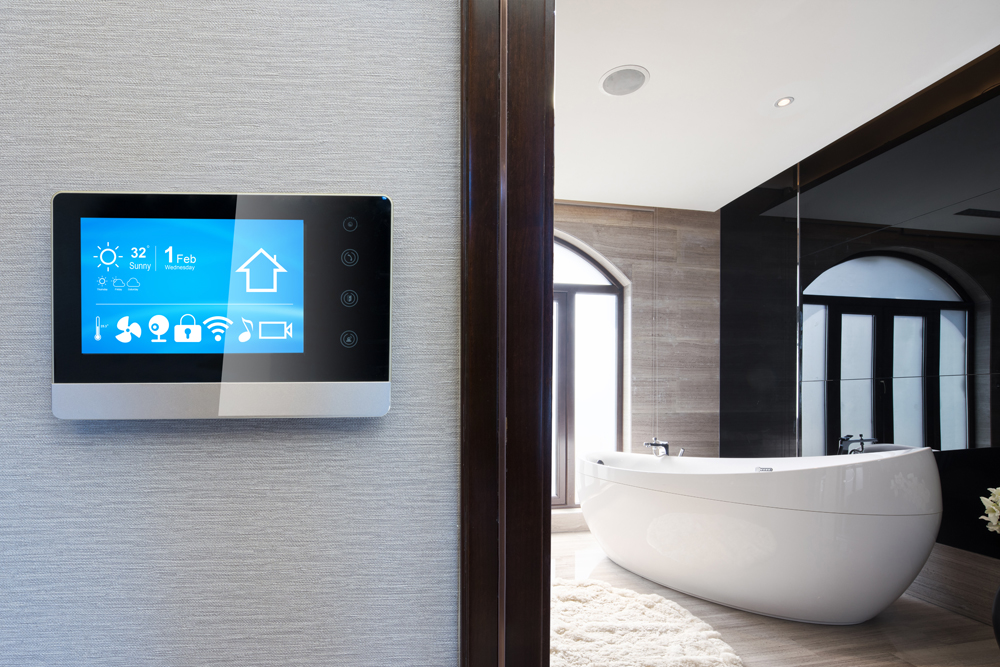 Bathroom technology has been advancing over the last decade and is now at a point where it is affordable for the majority of homeowners. Toilets and showers that save water and are more energy efficient have been round for a while now, but smart bathroom options are going to be one of the biggest trends this year.
New smart showers have the capability to be tailored to specific users, who can set their preferred temperature and power settings, while smart toilets can automatically flush and self-clean helping to make the bathroom run more efficiently. As bathroom technology advances we will start to see smart mirrors, smart taps and other products hit the mass market as manufacturers create ever more advances products.