Adding a statement feature to your home decor can instantly breathe new life into the space without having to revamp the whole room.
Whether you're drawn to clean minimal interiors with a key statement piece, or total maximalism with multiple stand out moments, eye-catching pieces work in any style home.
Choose one of the ideas below, or a combination if you're feeling brave, and you will see a significant change to the look and feel of your home with less effort than you may think!
Rock A Colour Block
Feature walls are design statements that have been around forever. But these partially painted colour blocked walls segment space and bring a whole new fresh feel to home decor. Pick two or more of your favourite colours and have fun disguising doorways, creating geometric shapes and designing your own masterpiece.

Image credit: Argos
Colour blocking works well with both clashing and coordinating colour palettes, so you can really create a statement and add more of your personality to your home with your paint project. All you need is some good masking tape, a splash of paint and a steady hand and you've got yourself the cheapest room transformation you can get.
Install A Designer Radiator
Radiators take up a chunk of space in every room and if they're uninspiring off white metal boxes then the chances are you are going to want to hide them wherever possible. Why not use them as another opportunity to add a statement to your home decor?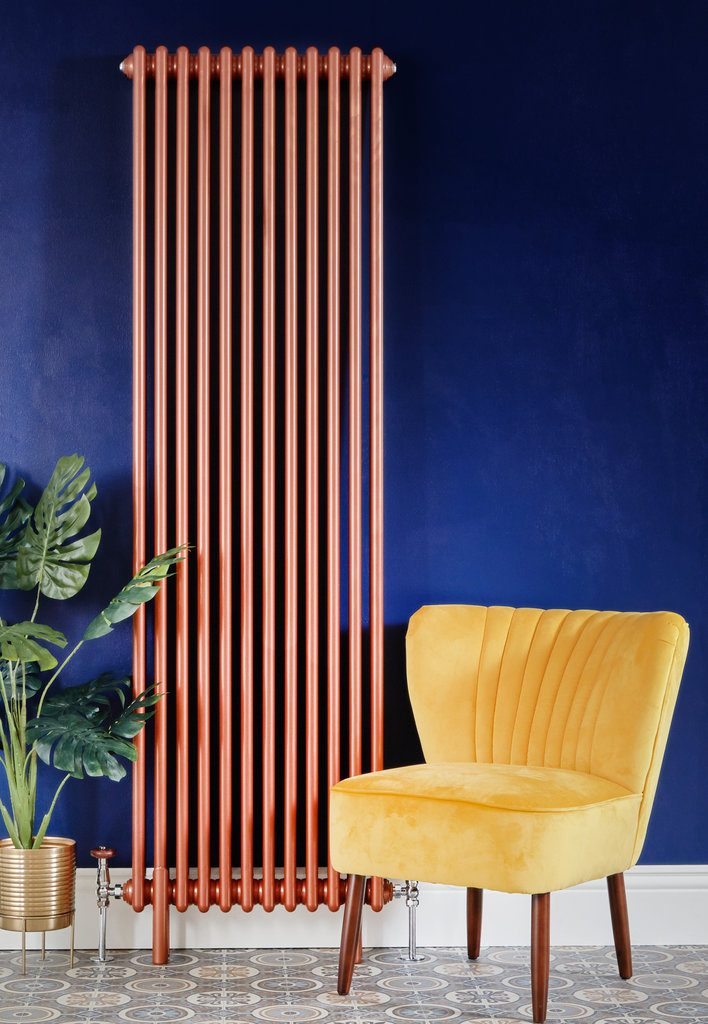 Image Credit: BestHeating
Designer radiators are now available in pretty much every colour on the spectrum. With pastel shades and metallic finishes to play with, modern radiators offer form as well as function and draw the eye for all the right reasons.
Be Bold With Your Lighting
Lighting plays a huge part in creating the right feel and ambience of any space, but choosing the right style for your home can instantly transform the look too.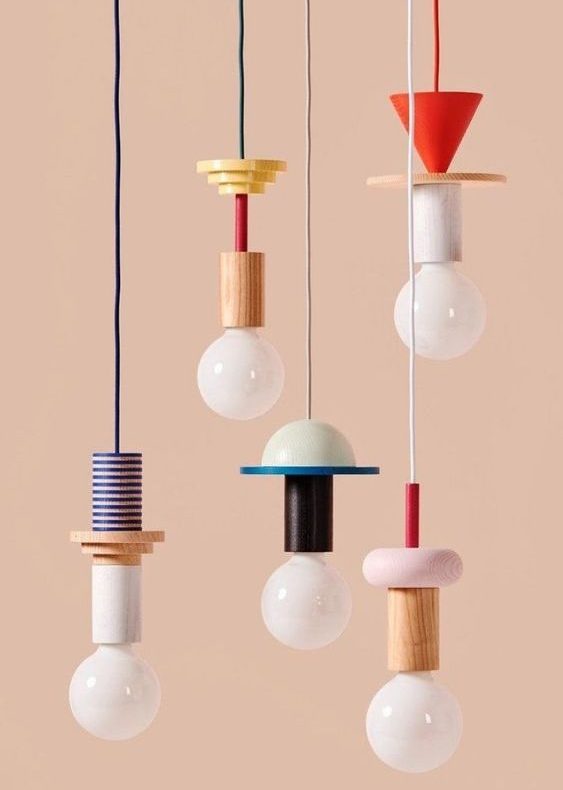 Image Credit: Lightology
Adding an oversized pendant light, attractive wall lights or tall floor lamp will add drama and character to your decor without having to make any other changes to the room.
Consider Statement Furniture
If you really want to go all out with your statement feature, consider updating key elements in the room like the main furniture. Don't be afraid to buy the velvet corner sofa you've had your eye on for ages or the industrial steel dining table.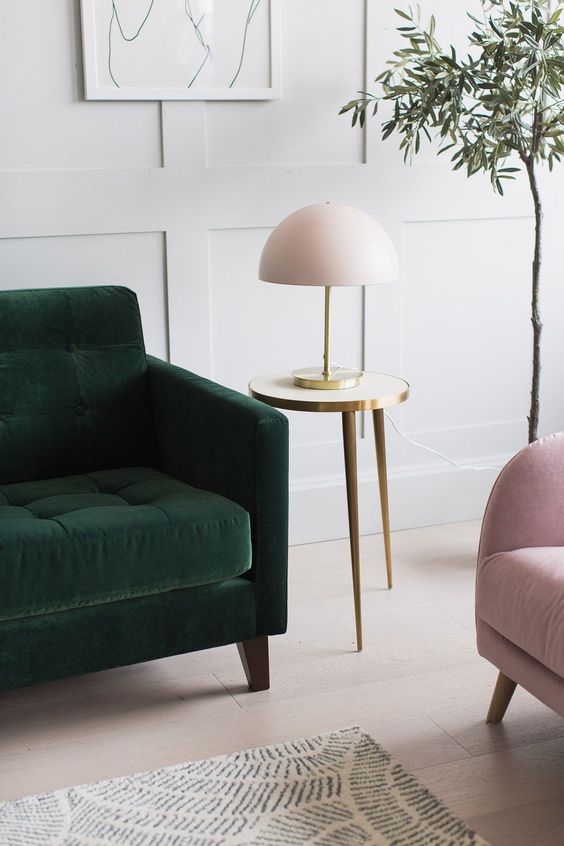 Image Credit: roseandgrey.co.uk
If it grabs your attention and feels like love at first sight, the chances are you are going to love it for a very long time. Statement pieces like furniture are investments that will not only look spectacular but will add value to your home too.
Introduce Striking Patterns
From vintage inspired tiles to botanical wallpaper, bold heavy patterns are a great way to create an impact and make a statement in your home. The rise of the patterned tile trend has led to an increase of more affordable tile effect options like tile stickers and lino.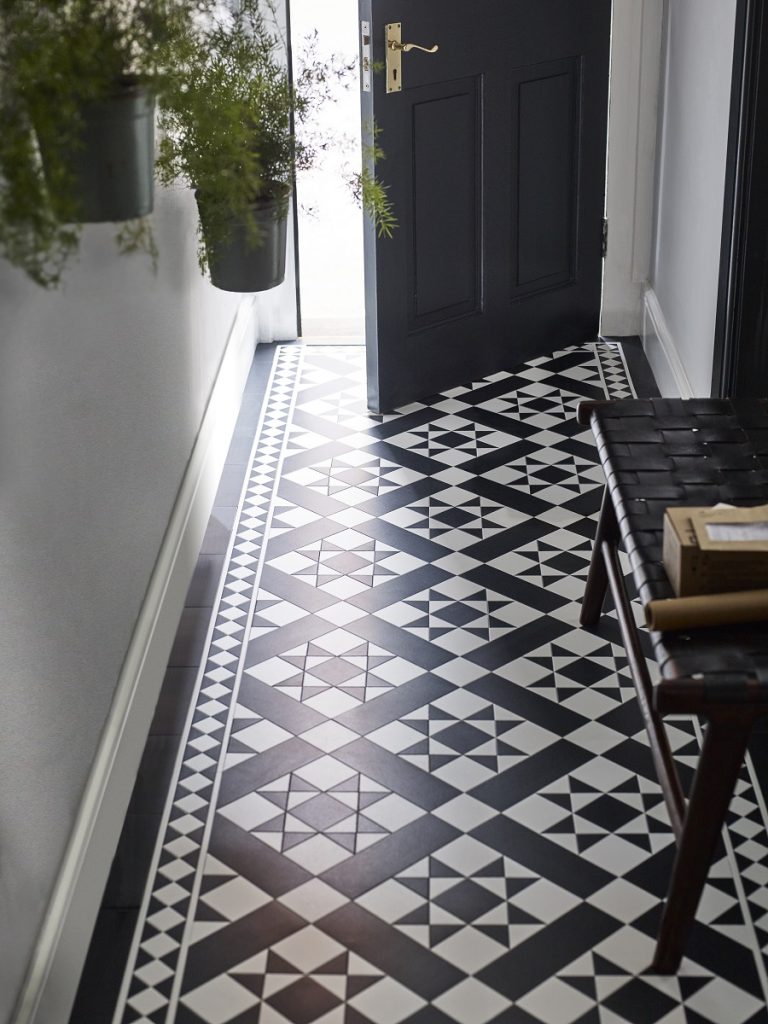 Image Credit: Corona Mono by Amtico
So if a full tile floor isn't in your budget you can still get creative and introduce the patterns that you love using different materials.