Are you planning to build the ultimate man cave out in the garden, or will you be revamping your dining room into a swanky cocktail bar?  Either way, read through our comprehensive guide – we'll take you through every step of planning your home bar and provide useful resources to keep you inspired during the design process.
Choosing the location:
First things first, you need to choose a suitable location for your bar. Can you renovate the basement? Does your dining room have space? Maybe you have room outside in a shed or outhouse (or if you're really lucky, space by the pool!)
If you need a little inspiration, check out these galleries –
Budgeting:
You'll need to consider how far you're willing to go with this project, now's the time to decide how much you can afford. Is the dream to recreate your local in the backyard, or will something simpler fit the bill? Are you planning on going for the whole hog, installing fridges, running water and a beer tap hooked up to a barrel? Or perhaps a simple countertop and barstools in an attractively designed corner will suffice?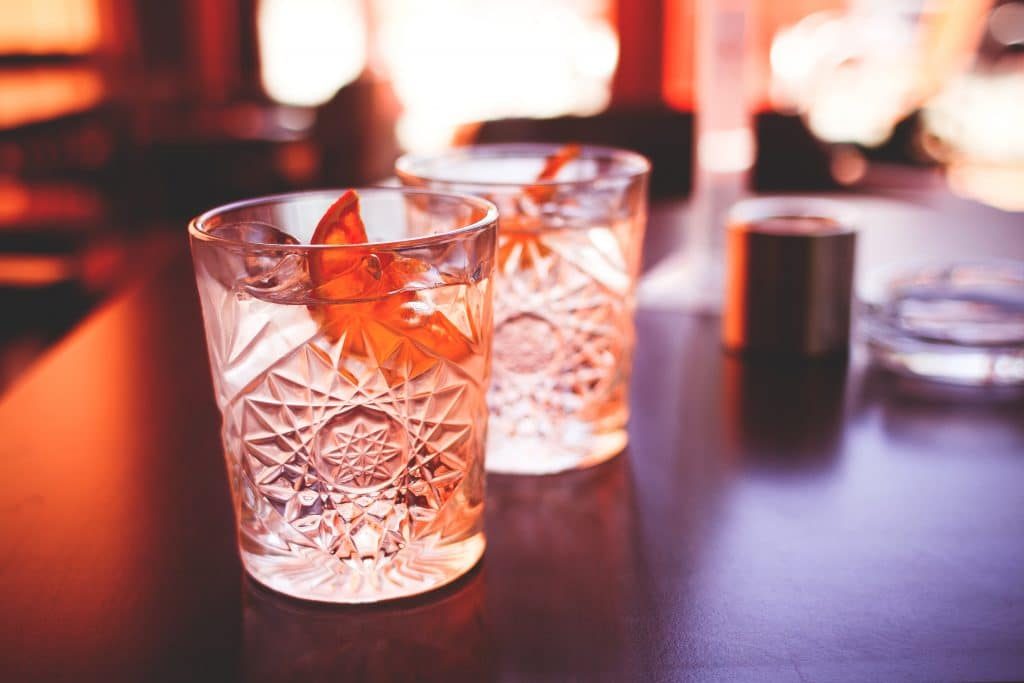 Choosing a theme or style:
This is the fun part! You've probably thought about this a far bit already – is the dream to create your very own sports bar? Perhaps you love margaritas and a swanky cocktail bar is the plan? Or maybe you'd like to capture that quintessential English pub vibe in your own front room?
Don't have a theme or style in mind? Here's a little inspiration to get you started:
What every good home bar needs:
Now you've decided where to build your bar, chosen a theme and roughly decided on a budget, it's time to plan all the essentials – there are certain objects that a good home bar needs, including:
Bar top counter –
If you're a DIY pro, you may fancy having a go at building your own traditional bar. There's a pretty comprehensive tutorial at FamilyHandyMan.com.
If you're planning to buy a freestanding bar counter, there are plenty of different options to suit your budget and tastes.  Head over to Google and search for "bar counter" or something similar.
For example, during our search, we found this premium solid wood "Casablanca" bar from Houseology. It isn't cheap at almost £1300*, but it is gorgeous. It comes with a pullout chessboard and matching stool.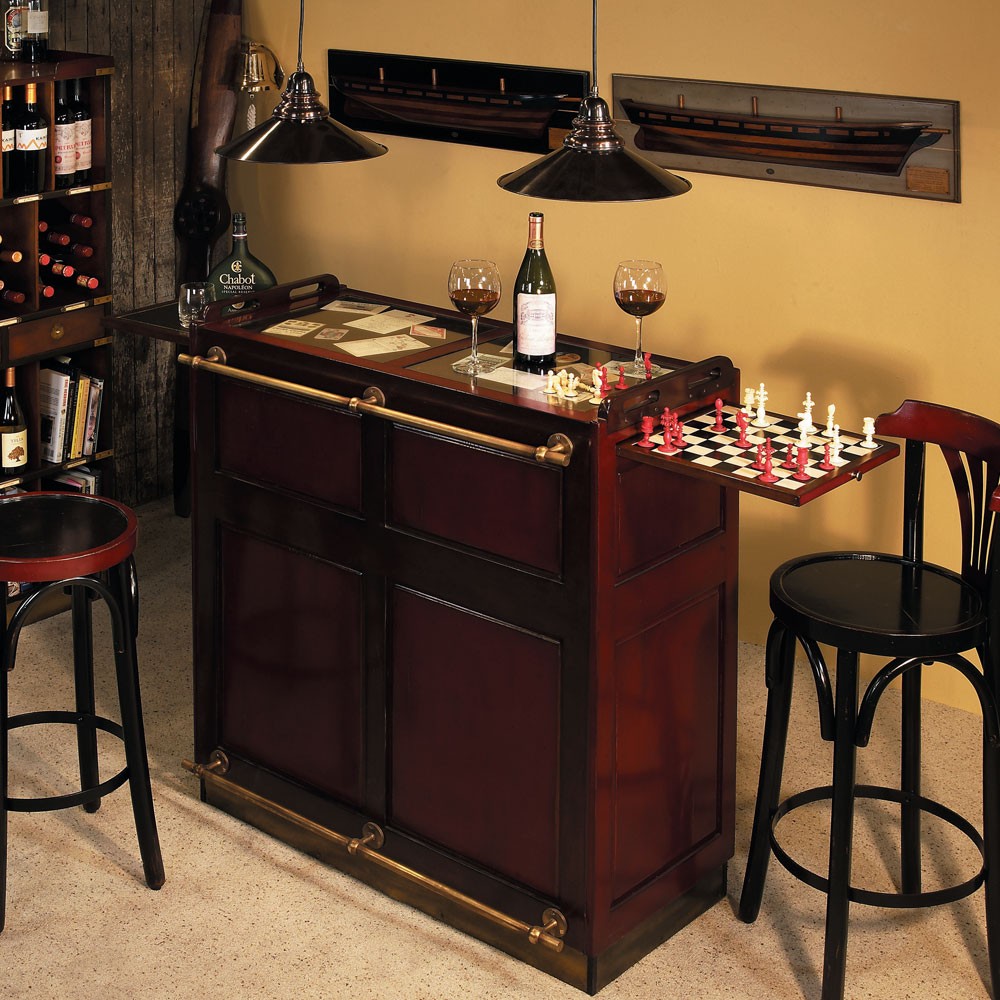 Alternatively, this tiered bar table from WorldStores.couk is perfect for storing spirits, glasses and cocktail shakers. It is far more affordable at £146.99*.
Display unit –
Your bar or table will contain shelves for storing glasses out of sight. However, you may wish to buy a display unit to show off your liquor collection and other collectables/ornaments that help tie together your theme.
Resource: Bar shelving ideas on Pinterest
Seating –
Bar stools are a must to create a welcoming atmosphere for your guests! Have visitors sit down and relax while you prepare their favourite cocktails or pour them a pint of ale. Thankfully, bar stools are very common in interiors shops, so you have a myriad of colours and styles choose from.
Finishing touches –
Some of the following items could really enhance your bar, giving it that perfect finishing touch.
Napkins
Measuring equipment
Bottle pourers
Straws and a straw holder
Tray and pincers for fruit
Ice tray and pincers (or an ice machine if you have the budget!)
Drip trays if you're installing a beer tap and barrel
And, of course, the alcohol –
Spirits are the perfect nightcap after a night out, plus they make the base of cocktails to hand out to any visiting friends. You'll want to keep your bar fully stocked with gin, rum, vodka and bourbon for starters.   Of course, you'll also need beer and wine.
On a budget? For the foreseeable future, ask friends and family for a bottle of their favourite tipple as Christmas and birthday gifts. Your bar will soon be stocked full of interesting liquors, exotic spirits and unusual ales.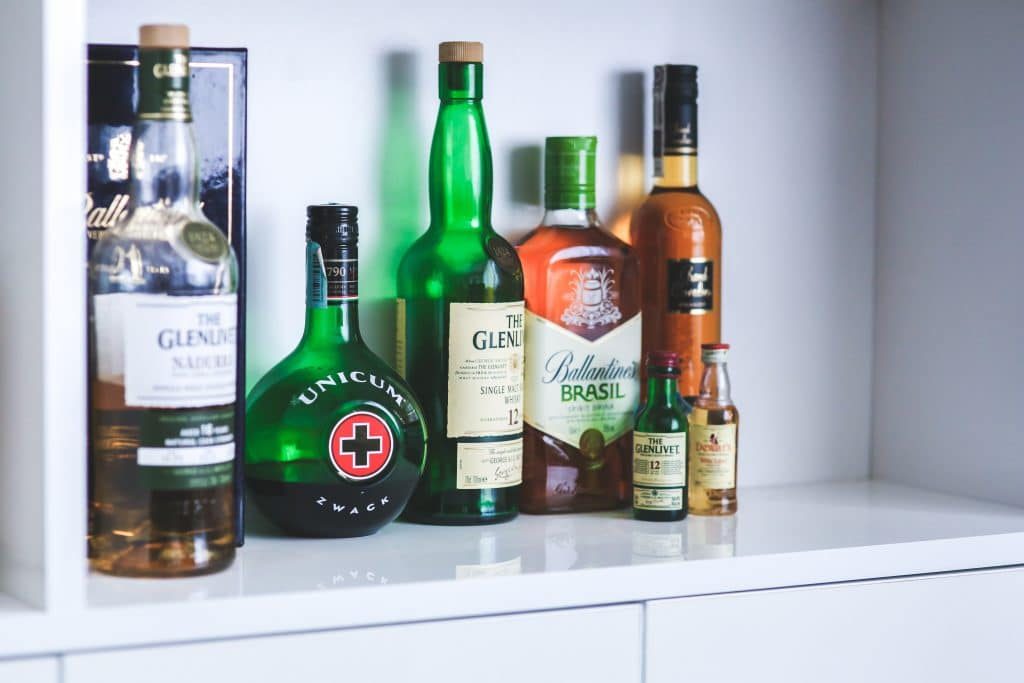 ---
*Prices fact-checked at the time of writing:  January 10th 2016.