Both interior designers and the average consumer have one thing in common, their love of high gloss.
Found frequently on the high street and at prestigious design shows, the lustrous finish adds a sleek and contemporary edge to any item.  From ultra trendy high gloss laminate flooring tiles to unique lacquered lampshades.  High gloss gives your room that perfect finishing touch.
"This year, we're loving the high-gloss, lacquered look for every room, from our kitchens to our entryways. It's a small way to make a big statement."

Source:  Brit + Co.
---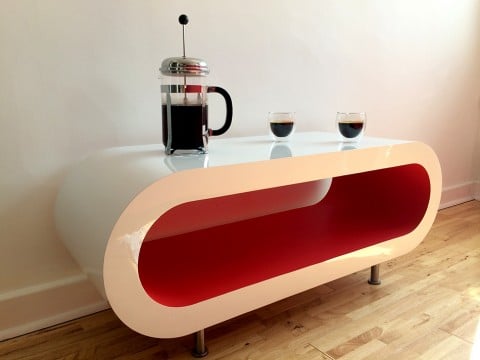 ---
Here's how to use high gloss in your home:
Living room:
Everybody loves a bit of drama in their living room, and no, I'm not talking about the next series of Game of Thrones or characters from Eastenders arguing on your tv! I'm talking about interior decor.  Pair black high gloss furniture (such as TV cabinet and coffee table) with super luxe furnishings in rich jewel tone colours to create a highly dramatic effect.
Bedroom:
Designing a contemporary bedroom?  High gloss furniture is the perfect option.  High gloss wardrobes and bedside tables will achieve a modern, stylish look with ease. Opt for bedside tables with pull out drawers so clutter can be banished out of sight.  If you have space, consider a high gloss dressing table. An illuminated mirror will add the perfect finishing touch to your room.
Note:  We wouldn't advise using high gloss furniture in kids' bedrooms.  High gloss needs a lot of care and polishing while sticky fingerprints can ruin the shiny lacquered look.
Kitchen:
High gloss kitchen cabinets are perfect for the kitchen.  They're easy to clean and maintain, plus they are very durable.   Here are three fantastic ideas for using high gloss in your kitchen:
Choose high gloss kitchen cabinets in white and pair with a bright and bold splashback for high visual impact.
Is your kitchen small?  Make the room feel bigger by installing all-white cabinets and appliances.  The super shiny finish will bounce light all around the room.
Decorate your kitchen with a white-on-white theme (white walls, white accessories, white countertop).  Add a pop of colour by fixing brightly coloured high gloss cabinets to the wall.  See below for inspiration!
---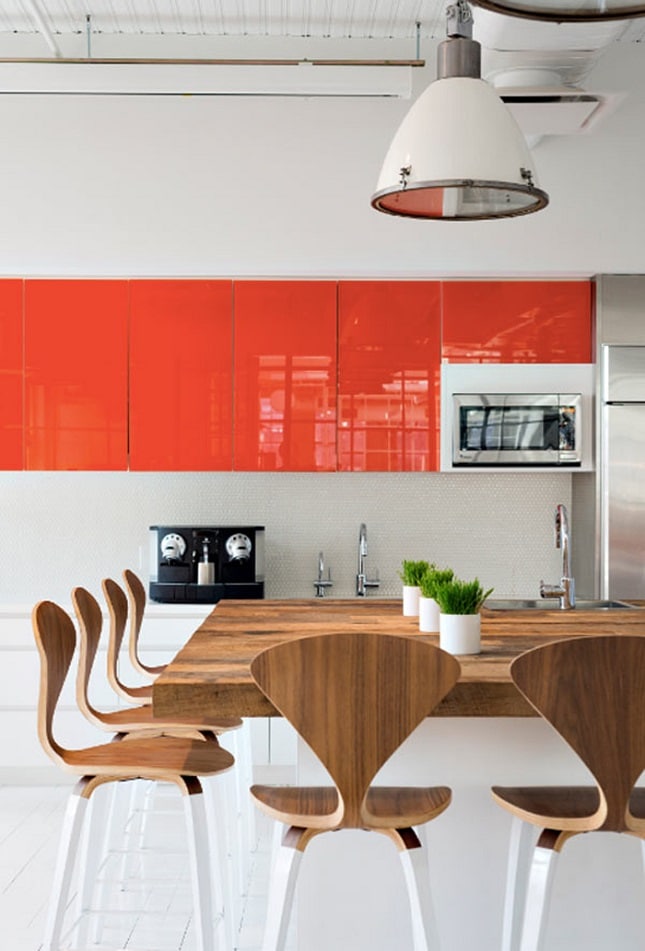 Image source
---
Dining room:
Do you love entertaining?  Do you want to create a stunning space that packs a punch visually?  If so, impress your guests by opting for a black high gloss dining table and matching chairs.  Pair with crockery in bold, contrasting colours and use daring artwork to decorate your walls.  If you're feeling brave enough, choose vibrant and clashing colours.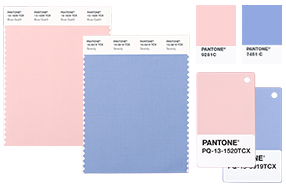 Alternatively, take inspiration from Pantone's latest trend forecast.  The experts chose rose quartz and serenity blue as their "colours of the year" for 2016.  Decorate your dining room with a simple white-on-white colour scheme and then add accessories in various shades of these two trendy colours to give the room an air of calm sophistication.
---
Home office: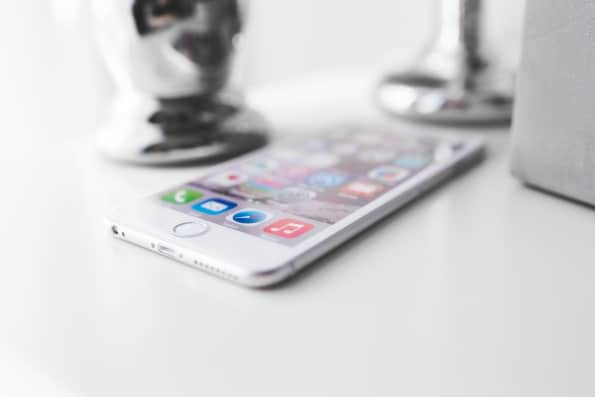 Image source
---
Navigate to Pinterest and you'll find billions of boards that curate bright white home offices, they're the trend du jour!  Peruse the boards and you'll see themes emerge: metallic accessories, pastel accent colours, succulent plants and trendy artwork in contrasting frames.  All very trendy right now.
It's not difficult to incorporate this trend into your home office too.  Start by selecting a sleek white high gloss desk and matching cabinets.
Rest of the house:
Here are a few ideas for the rest of your home:
Are your carpets looking dull and tired?  Perhaps your current floors feel a little lacklustre?  Want to update your room?  Then why not redo your flooring in high gloss laminate?
If laminate is not to your taste or you require heated floors you can try a lightly glossed engineered wood flooring which gives off a subtle shine from the light, as it has a lacquered surface layer. Engineered is far stronger and more durable to withstand a higher temperature, due to its layered construction and it uses natural wood on the surface to give it a more authentic look and feel.
Another simple way to incorporate the high gloss into your home is with the humble light shade!  A simple-shaped pendant in a high gloss finish is the epitome of modern style.
Paint the inside of your front door with high gloss paint to create an eye-catching effect.
If you have any tips you would like to share with us regarding ways in which you have incorporated the high gloss look into your home, please let us know by leaving a comment.