Whatever you call it:  utility room, laundry room, mudroom or boot room, it's arguably one of the most boring rooms in the house.
Its contents (washer, dryer and ironing board) make it synonymous with chores.  And nobody likes chores. Today, we're advising you turn the room into a "happy space". A place that's a joy to visit, featuring a great organisational system, lots of lovely accessories to brighten it up and a few clever storage solutions.
It'll certainly motivate you to get on with those chores and make them feel a little less boring.  Here are a few ideas to help inspire you:
Choose a theme or colour scheme:
Most utility rooms look a little neglected, usually with peeling paint in the corners and dirty old tiles on the floor. More often than not, utility rooms are turned into a dumping ground, shoved full of clutter. They're simply not a priority for most families. Yet, people spend months getting the rest of their house looking just perfect.
So, we urge you to pay a little attention to your utility room to get it in line with the rest of your house.  Redecorate the room style of your choice, whether that's shabby chic, bold and modern or something else entirely.
If "themes" and "styles" aren't your thing, just paint the room in a neutral off white colour and paint cupboards and shelving in any shade you fancy – the brighter the better!
If you don't have a favourite colour, check out Pantone's recommendations for trending colours for spring 2016. Pick your favourite and head to your local DIY store, who'll mix up the colour!

Spruce up your white goods!
Use decals or electrical tape to spruce up your plain old washer and dryer in keeping with your theme.  This will add a little fun and interest into an otherwise boring corner of the room.  We found this example created with electrical tape on A Beautiful Mess: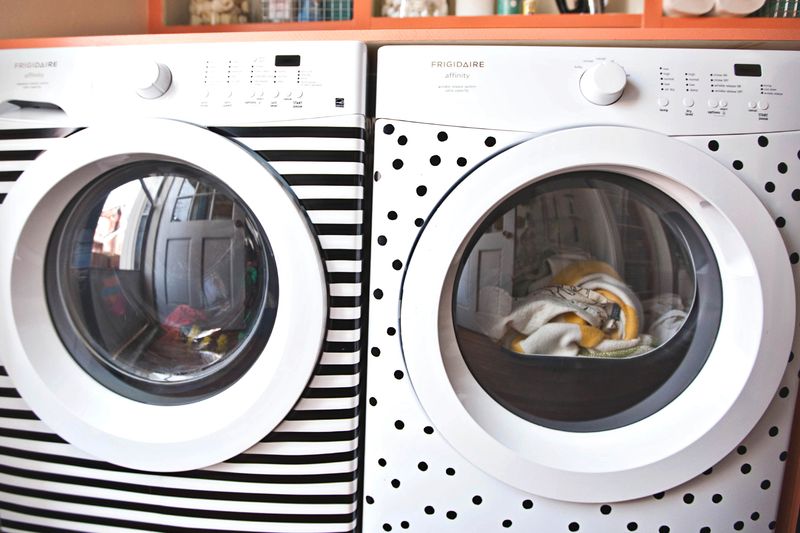 Instead of electrical tape, you could add removable decals to your washer dryer (ideal if you rent, and they're not your machines!) We've found plenty of fantastic options on ETSY.  Choose from bright colourful confetti, metallic gold triangles (pictured below) or perhaps pretty pink flowers?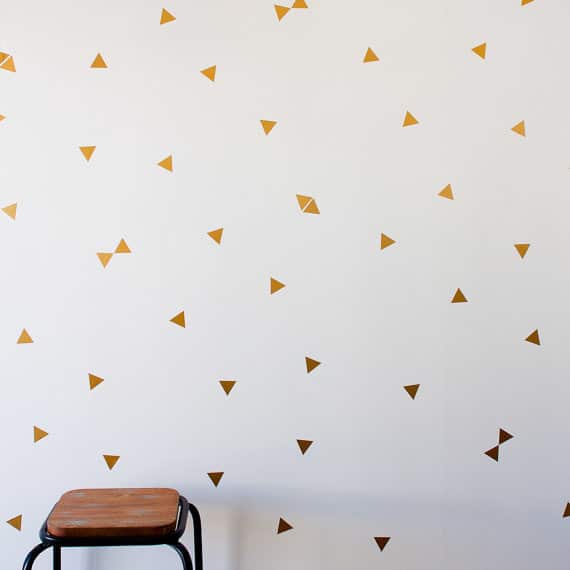 Get organised:
If you need a home for your family's wellington boots, build a simple storage solution using recycled crates – perfect if you're planning to decorate your utility room the a vintage or shabby chic style.  Boots can be placed on the structure after walks and left to dry out.  Find the full tutorial here.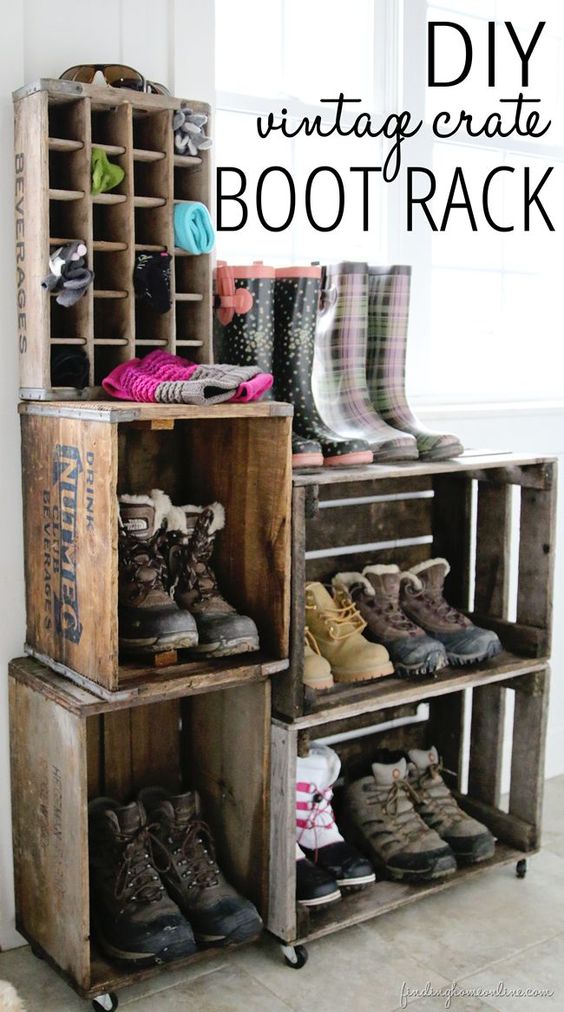 Sick of storing cleaning products under the sink and having to rummage around? Fed up of battling through a cupboard full of junk each time you need to grab a dustpan and brush? For easy access, create a "cleaning command centre", like blogger Jackie did. Explore her wonderful idea by clicking here.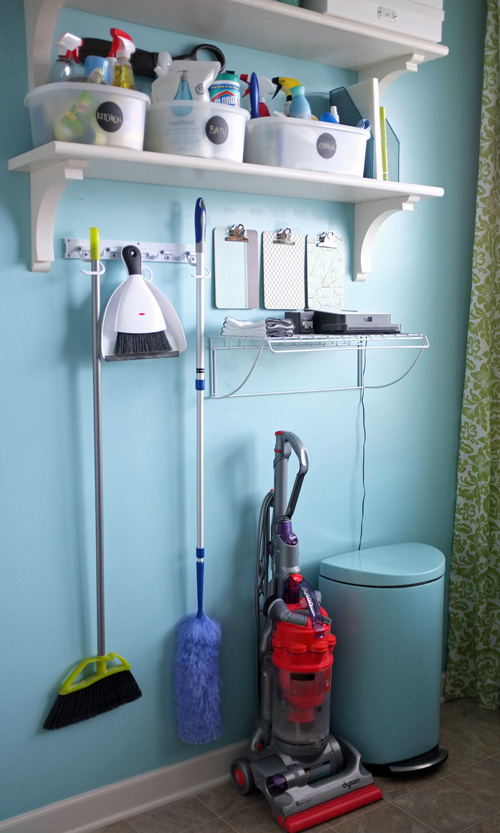 Peg it up!
Pegboards are one of our favourite organising solutions. Hang miscellaneous items up off the floor – useful for school bags, gardening tools, cleaning apparatus, dog leads and so on.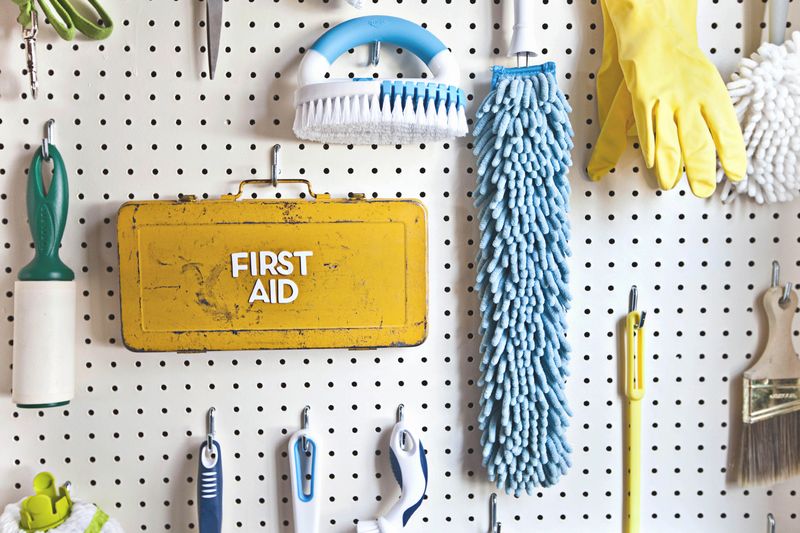 We also advise that you hang up a super sturdy peg rail and use it to suspend your ironing board and a few lightweight shelving units out of the way, just like this:
Show your artistic side:
Adding artwork and prints is an easy way to brighten up your laundry room.   On a rainy Sunday afternoon, spend a little time with your children creating artwork for your utility room.  This will add a little homemade cheer to the space.
Alternatively, visit Etsy and find artwork that will suit your space. We love this motivational print!