Planning to invite guests over for dinner this Christmas?  If so, a beautifully styled dining table is a must – especially if you're an interior design aficionado!
Put away the traditional green and red table cloth, banish the gaudy printed napkins and don't even bother unpacking the dusty centrepiece you've used since the 90s.  This year, it's time to try something new.  Below, we're sharing six gorgeous, modern styles for you to consider.  Spoiler alert: there's not a hint of tartan, a sprig of holly or a red berry in sight!
1) Lavish plum and gold:
Mix deep shades of grey with moody, rich plum for a sultry colour scheme this Christmas.  Add burnished metallics for a splash of warmth.  We adore the gold cutlery set and matching napkin ring pictured below: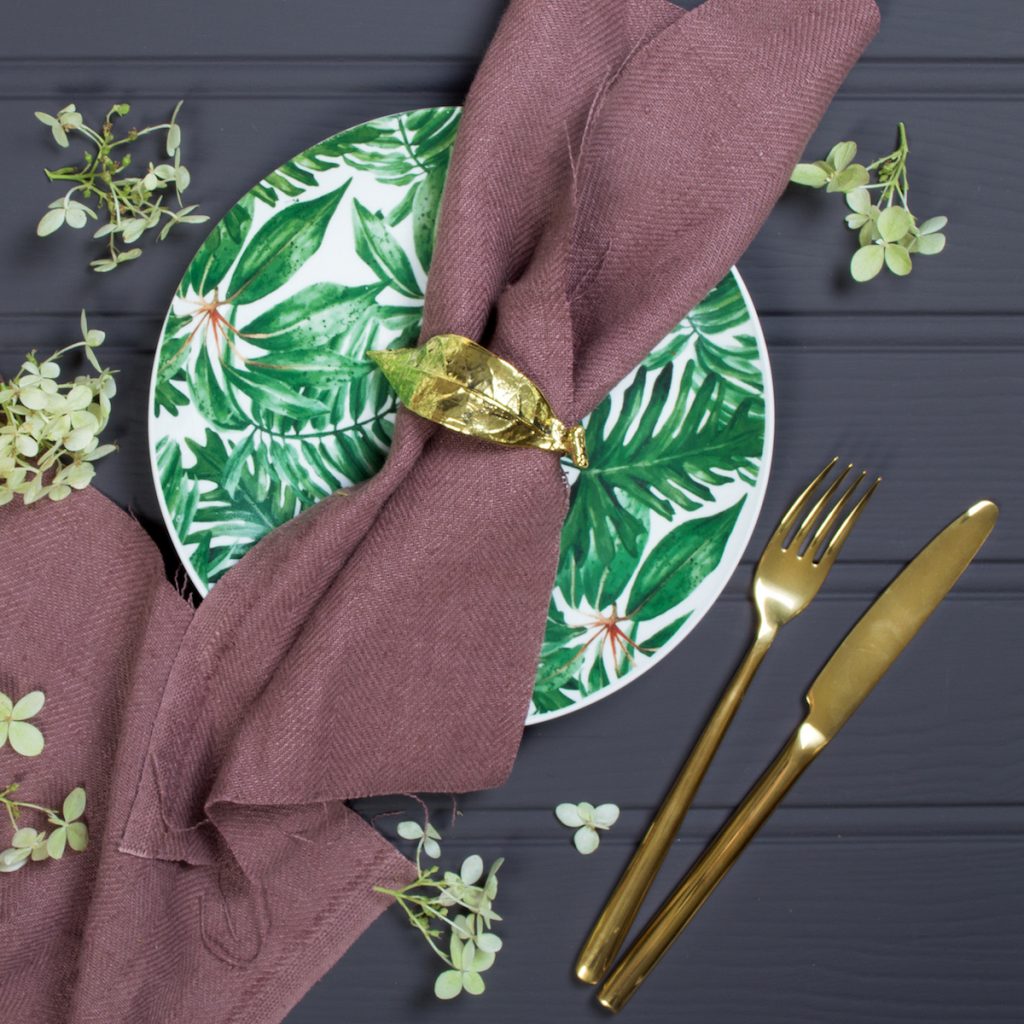 2) Heavy contrast:
Ramp up the glam factor this Christmas by choosing black as your backdrop, then pair it with contrasting white tableware.  Accessorise your table with glitzy gold and silver metallics for a super-elegant look.  We can't get enough of Talking Tables' party porcelain, silver tableware and elegant decorations, as pictured below: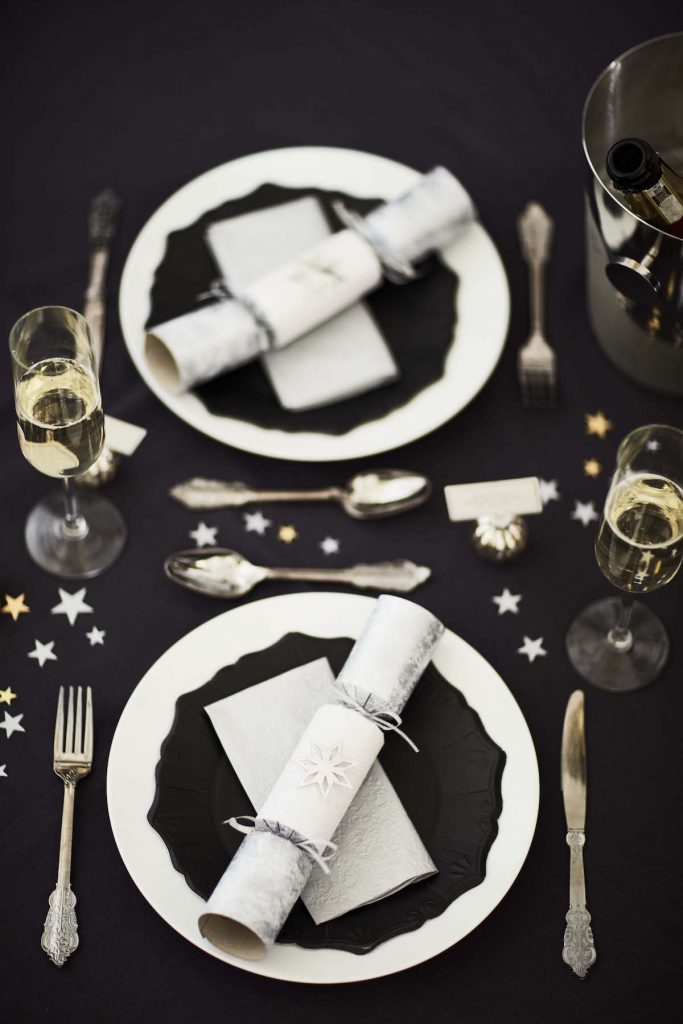 3) Farmhouse sophistication:
Is your dining room decorated in modern 'farmhouse' colours (such as antique white, ecru, stone grey and sea salt green, as pictured below)?  If so, use tonal shades of gold and white on your table to create a glowing Christmas display: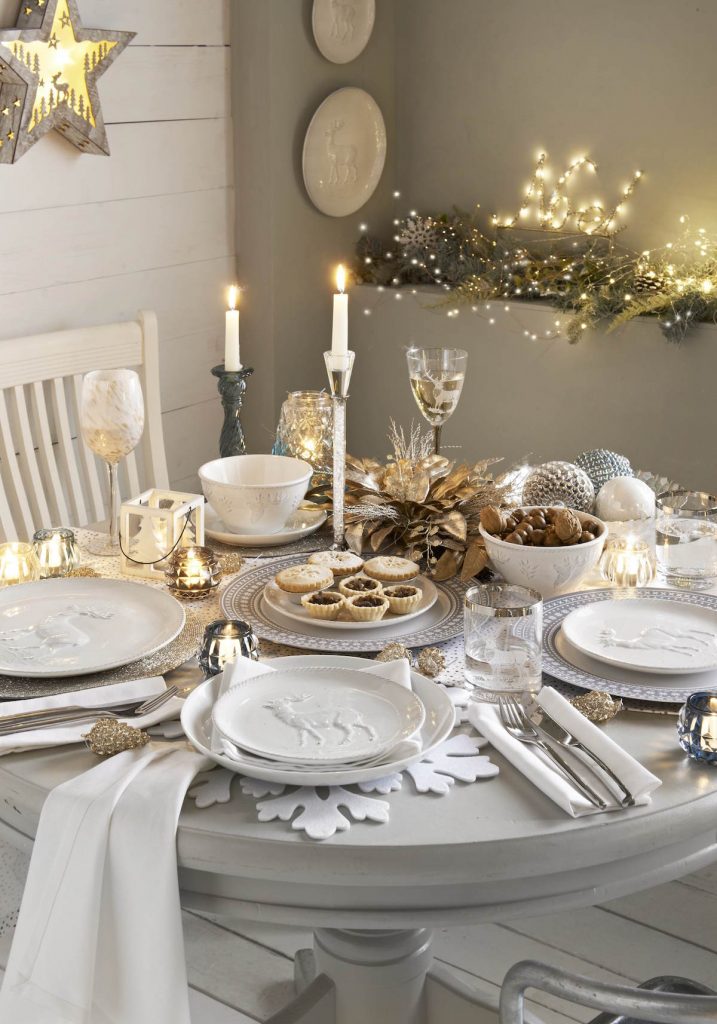 Opt for twinkling fairy lights, statement candlesticks and elaborate centrepieces in shimmering pale gold to create a cohesive look.
4) Scandi forest:
Over the last few months, the modern Scandinavian style of decorating has taken over Great Britain.  This Christmas, we expect Brits to further embrace Scandi design and incorporate it into their homes over the festive season.  For inspiration, look to the beauty of Scandinavian forests, snow-topped cabins and ice cold lakes.  Buy understated pieces that are elegant and simple in design.  Choose a palette of muted colours and seek objects made from natural materials.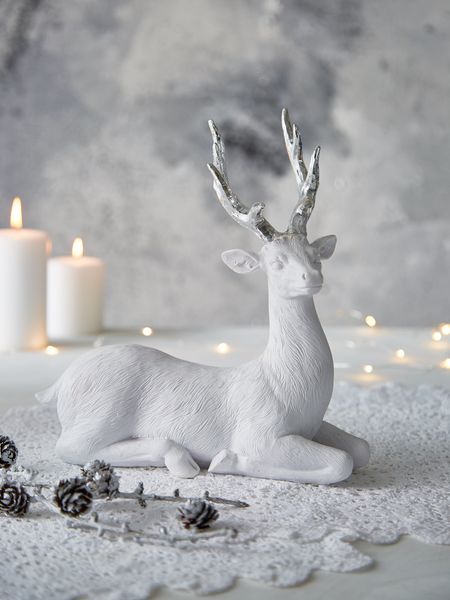 Turn your dining room into an enchanting winter wonderland.  Think snow-dusted foliage, ice blue table linen, dreamy white centrepieces and twinkling fairy lights.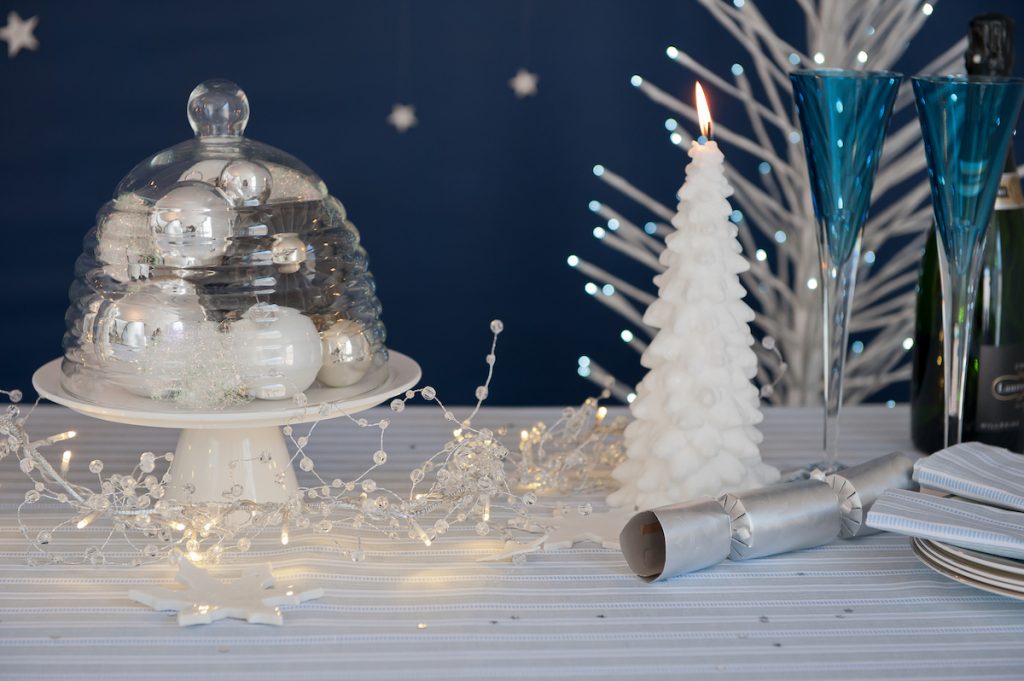 5) Winter woodland charm:
This is probably our favourite theme, as its simplicity speaks volumes.  Forget napkins, napkin rings, name cards and elaborate floral centrepieces.  Instead, pair simple white crockery with ornaments made from natural materials (like the wooden centrepiece, brown paper crackers, twig star garland and tree bark candle covers pictured below).  Then add cheeky woodland characters for a charming finishing touch.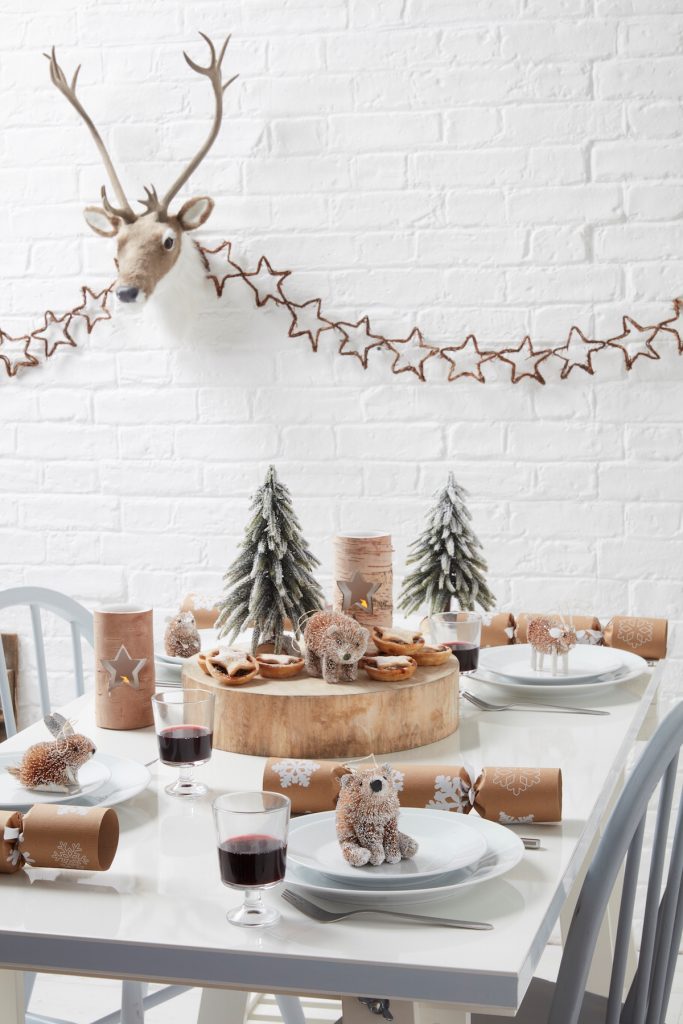 6) Merry and bright:
Create a bold statement this Christmas by choosing a punchy colour scheme.  Pair with unique, hand-curated objects for a truly eclectic (and slightly eccentric) look.
Tempt guests towards the table by using brightly coloured baubles and curious ornaments as your centrepiece.  Find objects in daring shades to bring joie de vivre to your Christmas table.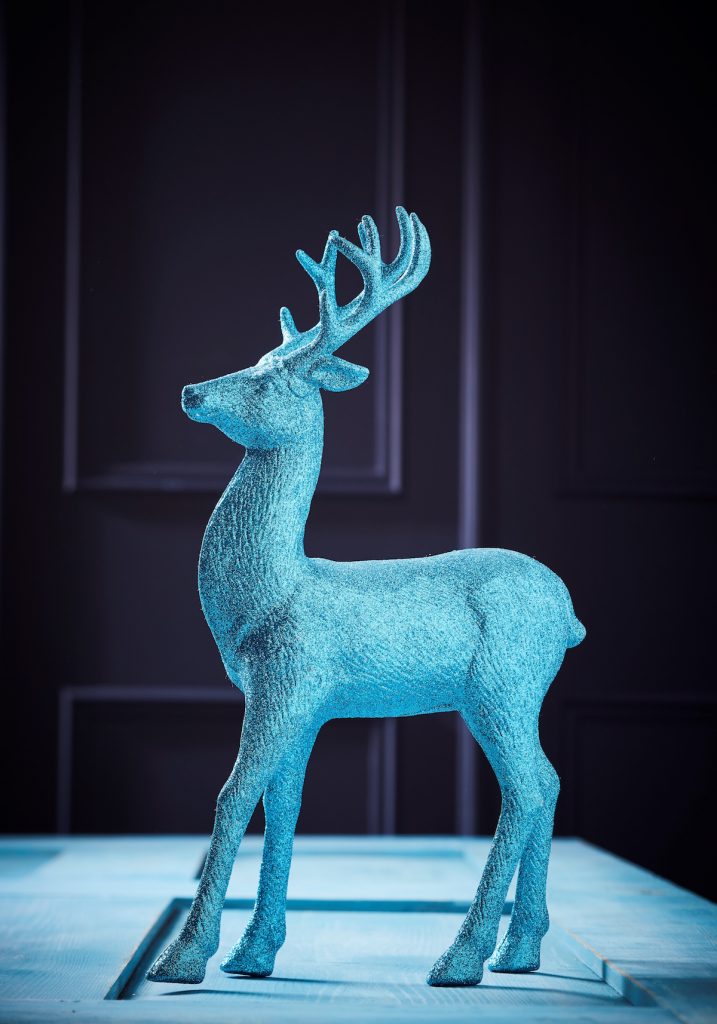 And for a dazzling finale….
Use indoor fireworks and a little bit of secrecy to bring your Christmas dinner to a spectacular close this year.  Cluster a few of these gold and silver pair ornaments on your table, but don't tell your guests they're mini sparklers.  As everybody sits and chats after dessert, light the pears and watch as your guests' faces light up in delight!