Over the last couple of years, several different elements of Scandinavian culture have entered the British consciousness.
We've embraced Denmark's "hygge" way of life, we've become obsessed with Nordic Noir television programmes and have modelled some of our own crime dramas on their successful format, plus we're decorating our homes in styles that originate from the peninsula.
We expect this Christmas to be no different as Scandi Chic reins supreme!  Here are several different ways you can look to Scandinavia for inspiration over the festive season:
For decorating:
Need a little help decorating your home in the Scandi style this year?  Luckily, most of the high street shops have looked towards the Nordic countries for inspiration too.
Take John Lewis for example. Their 'Helsinki' Christmas collection mixes the design elements we'd traditionally associate with Scandinavian design (muted colours, minimalism and natural materials) with a modern twist: marbling, dusky metallics and tinted glass.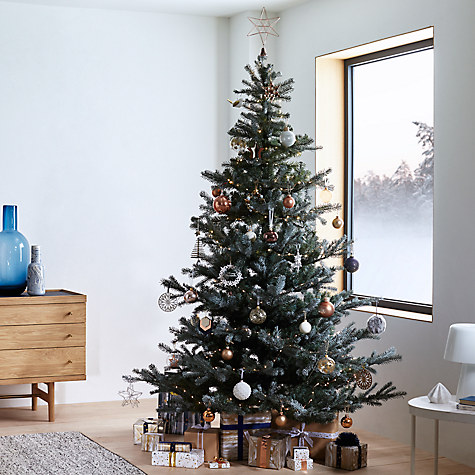 John Lewis's Helsinki collection draws inspiration from a modern style home set "by the shores of a Scandinavian lake".  The decorations are supposed to reflect the "quiet beauty of the forest" while feeling cosy, warm and calming.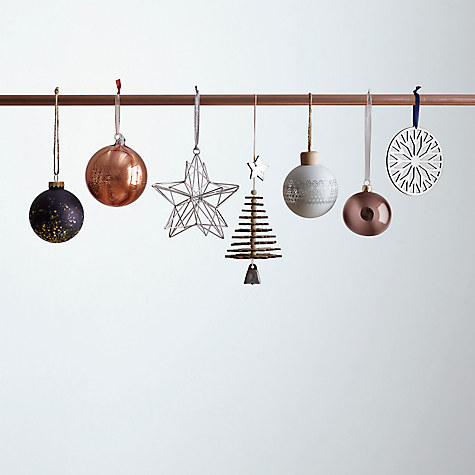 For the Christmas table:
Looking for a Scandi scheme for your dining room table this year?  Red and white should be your go-to colours.  They're widely used at Christmastime in the Nordic countries, said to be inspired by little Swedish cabins that are painted red and topped with white snow.
We love this chic set up by Talking Tables:
For your front door:
Like the British, the Scandinavians decorate their front doors with wreaths to signal the start of the festive season.
The typical British Christmas wreath is loud and proud.  It bursts with spruce sprigs, poinsettia, holly, ribbons and baubles, all in bright red, green and gold colours (and sometimes with a touch of tartan too).
While the traditional style is still loved by many, there's been a recent shift towards simpler designs recently, likely due to the ever prevalent Scandi influence in the UK.
If you're looking for a Nordic-inspired wreath this Christmas, choose one that uses just one or two materials in only natural colours with minimal ornamentation.  This simple wreath from thefarthing.co.uk showcases the trend beautifully: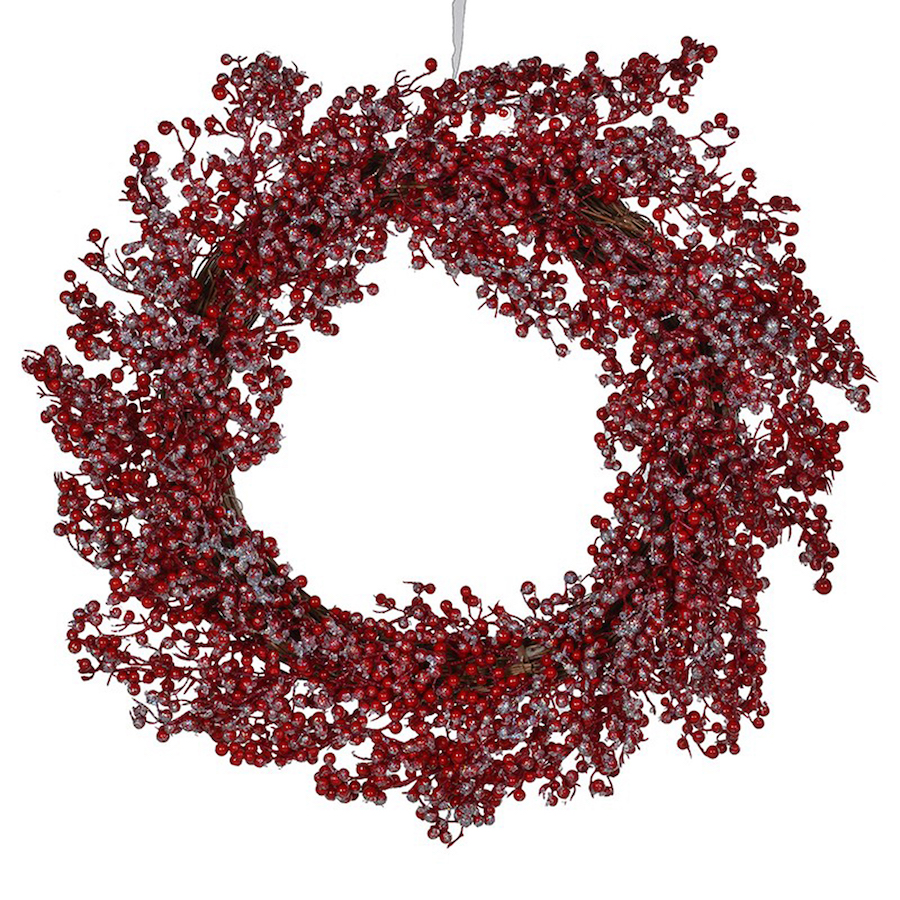 For the coffee table (or as a gift)
The Little Book of Hygge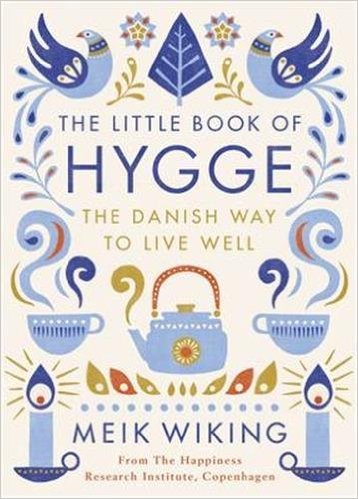 is a beautiful little book that will help you understand the Danish concept of Hygge (pronounced 'hooga').  Denmark is often ranked as the happiest country in the world and this author believes 'hygge' is the reason.  There is no single word in English that accurately encapsulates the concept of hygge, though the author tries with a few of his favourite definitions: "the art of creating intimacy", "cosiness of the soul", "taking pleasure from the presence of soothing things", "cocoa by candlelight".
Visit Denmark calls the idea of hygge as "Danish as pork roast and cold beer" and say "it goes far in illuminating the Danish soul". 
The book is written by Meik Wiking, the CEO of the Happiness Research Institute in Denmark, so he's well qualified to offer tips and advice. 
The book is beautifully put together with cosy photographs and folksy illustrations.  We think it'd look great on the coffee table this winter and become a lovely talking point for visiting friends and relatives.  Alternatively, it'd make a great stocking filler gift.
For creating a winter wonderland:
This year's biggest Christmas decorating trend will require capturing the magic of the Scandi forest by creating an enchanting winter wonderland in your home.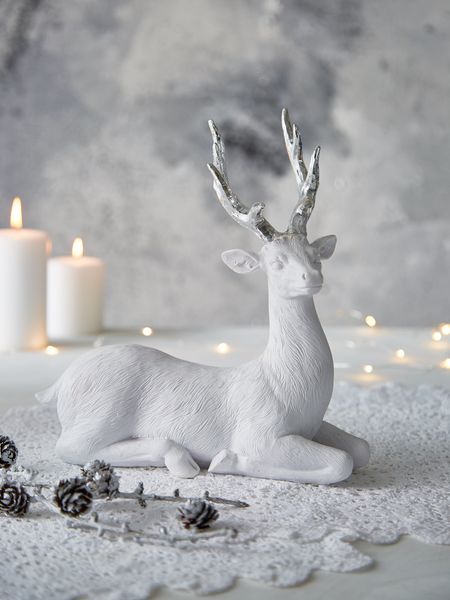 To do this, you'll want a white-on-white colour scheme, twinkling silver ornaments, soft glistening fairy lights and carefully curated foliage placed in elegant frosted glass vases.  Snow dusted trees will help set the scene: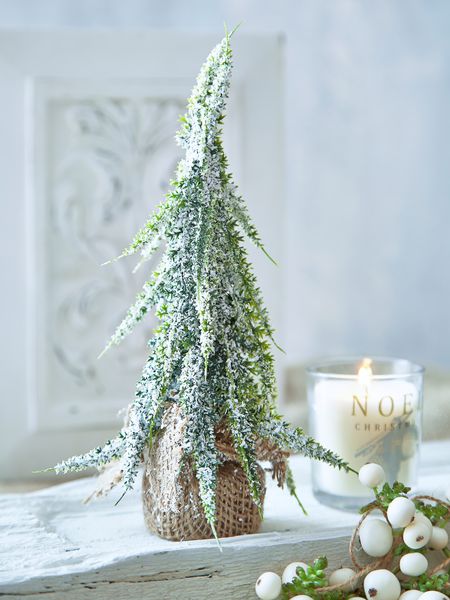 We love the beautiful little deer, silver candle holders and star decorations (pictured above and below) all from Nordic House.