Home renovations are fun and exciting.  There are plenty of paint colours to choose from, new wallpaper prints to discover and lots of fabulous furniture to lust over.  But radiators?  We rarely give them a second thought.
Think of the word "radiator" and what does it conjure up in your mind's eye?  The boring, traditional design? The same one we see in nearly every home up and down the country.   Perhaps something that looks like this –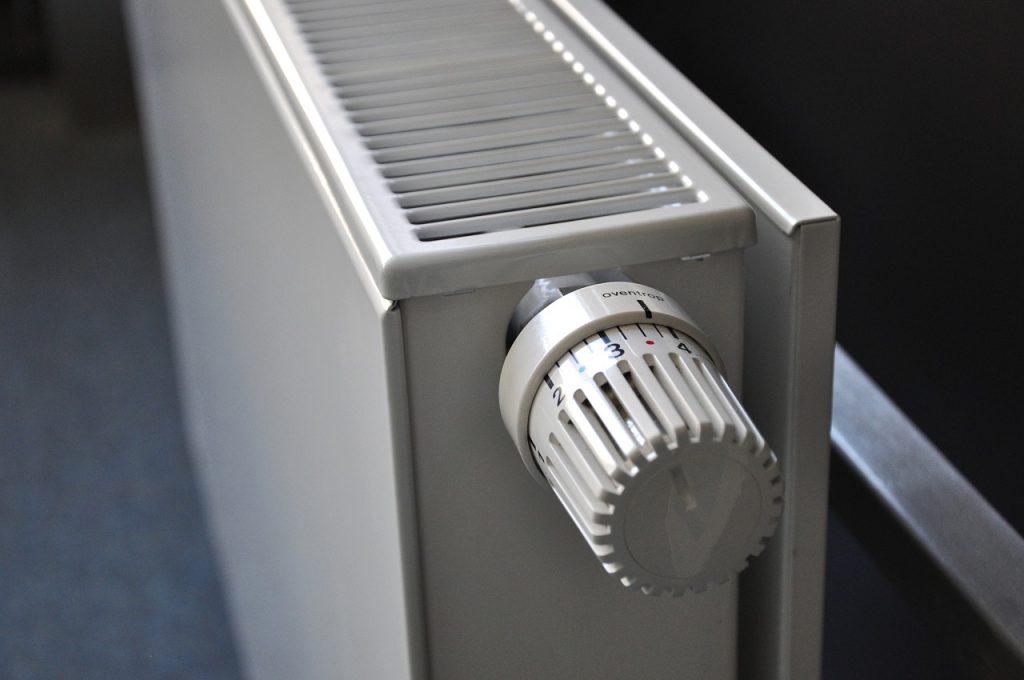 But, what if somebody took that boring old design and reimagined it?  What if they created something new, different, fun or chic?
Guess what…?  They did!
See below for 10 of our favourite fancy radiators!
1) BLACK DIAMOND WALL RADIATOR
Foursteel have taken the concept of a radiator and totally turned it on its head.  This contemporary wall-mounted radiator is designed to suit modern spaces.  Its quirky geometric shape resembles a cluster of diamonds.  Fancy!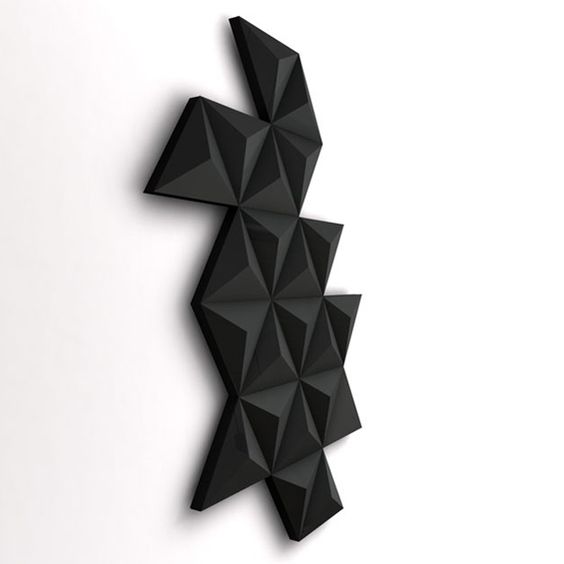 Credit:  FourSteel
2) HONEYCOMB  RADIATOR
The honeycomb radiator looks more like a piece of artwork than a heat source.  The stainless steel design will provide a chic focal point for any room.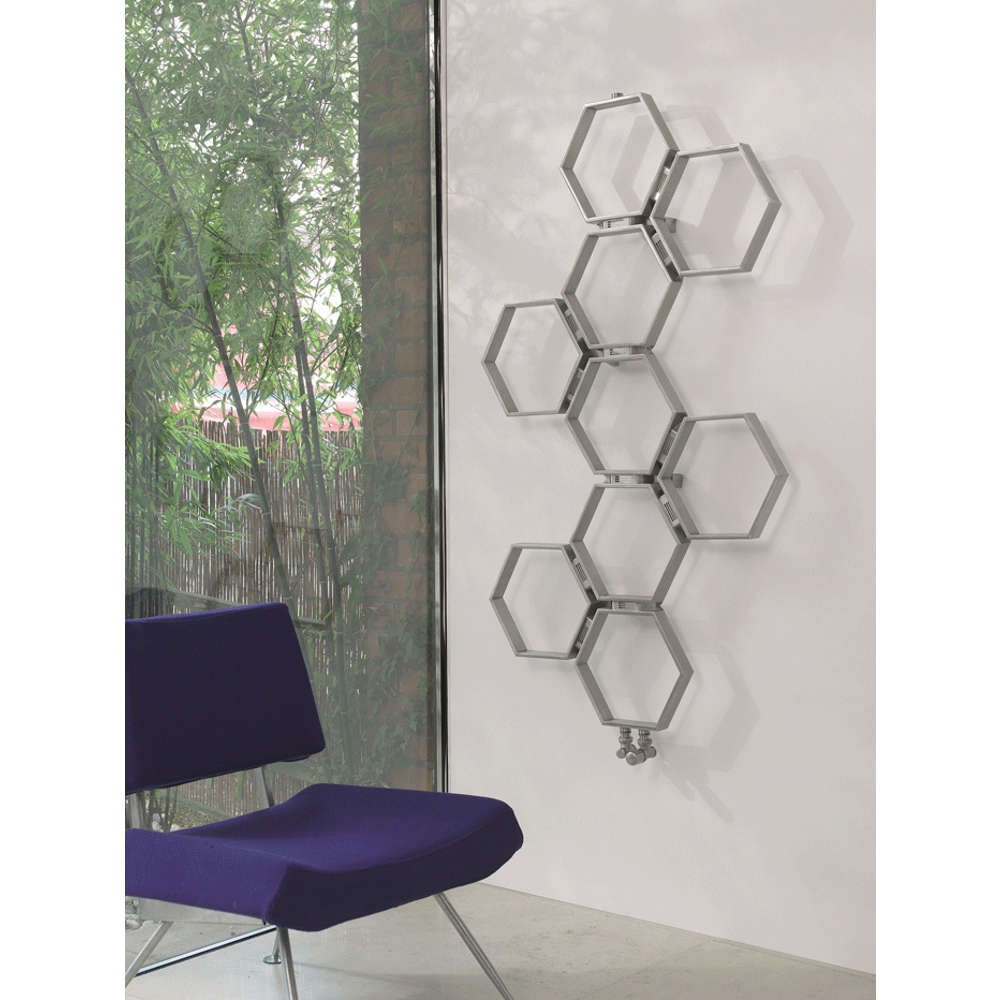 Credit:  Designer Radiator Showroom
3) ANTOINETTE CAST IRON RADIATOR
In contrast to the contemporary radiators featured above, this cast iron radiator has an old fashioned, antique feel.  This radiator is highly decorative, inspired by Regal French design.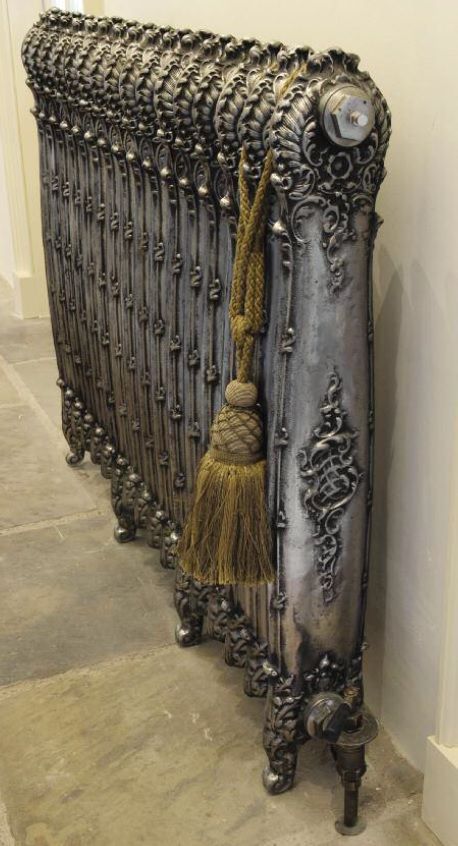 Credit:  Hallows Of Lundlow
4) FUNKY BUTTON RADIATOR
We love this playful button shaped radiator and it comes in 208 different colours!  Mix and match different combinations to suit your room's décor.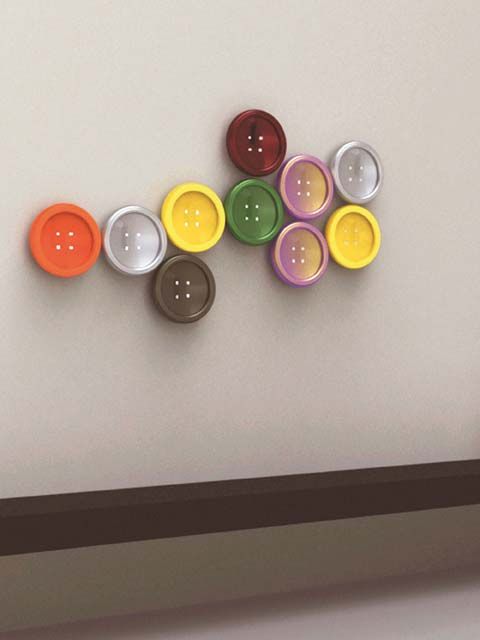 Credit:  Designer Radiator
5) TROY UNIQUE RADIATOR
This striking pink radiator has the appearance of woven fabric! It's a truly unique design that'd look fabulous in any modern home.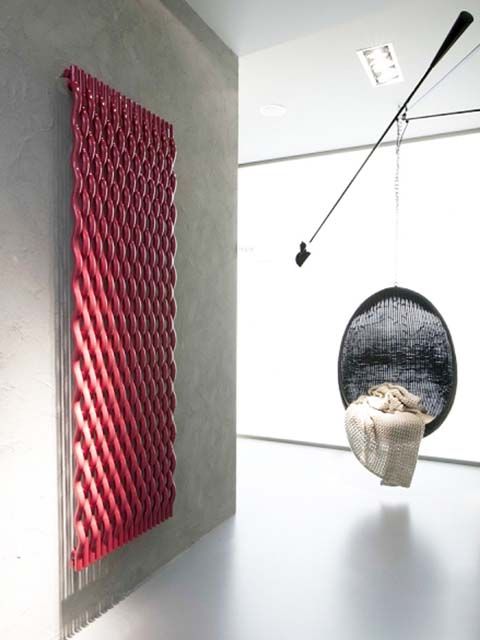 Credit:  Designer Radiator
6) EIFFEL TOWER RADIATOR
The Eiffel Towel Radiator is another that could easily be mistaken for a piece of wall art.  This Parisian beauty makes a real statement.

Credit:  Art Radiators
7) COPPER HAND TOWEL RADIATOR
This copper radiator ticks all the right boxes for interior design aficionados obsessed with two contemporary trends: industrial chic and warm metals.
The radiator is handcrafted from polished copper, which will require regular cleaning.  However, it can be lacquered upon request.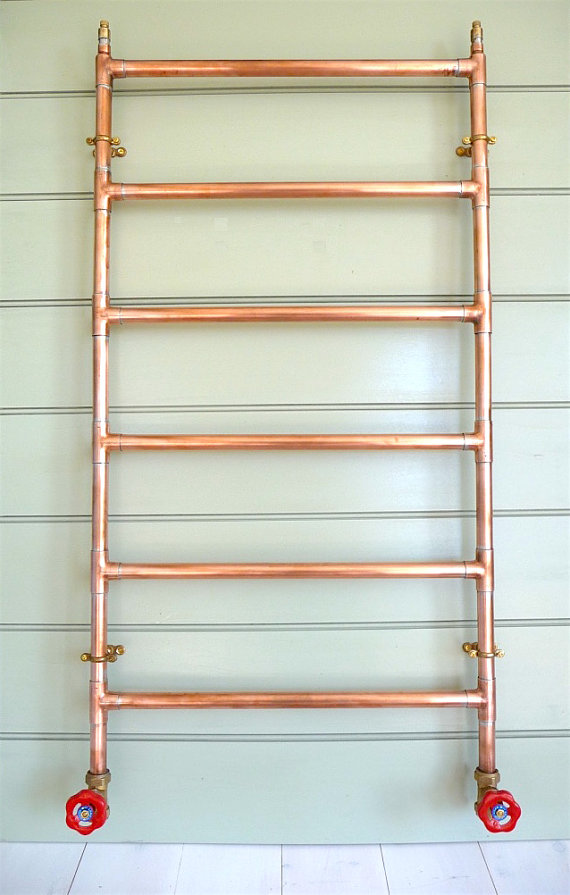 Credit:  ETSY
8) 
The Radiator Harp is made from stainless steel and will add a touch of elegance to any room.   We picture it warming up a grand entranceway.
Credit:  Freshome
9) THERMOSAURUS CAST IRON RADIATOR
Rawwwrrr!  How fun is this dinosaur-shaped radiator?  Part-radiator and part sculpture, you'd think Thermosaurus would be difficult to install, but apparently not.  He installs just like any other central heating radiator.  If you're environmentally conscious (and you should be) you'll be pleased to know that Thermosaurus's savvy design and cast-iron material make him pretty energy efficient.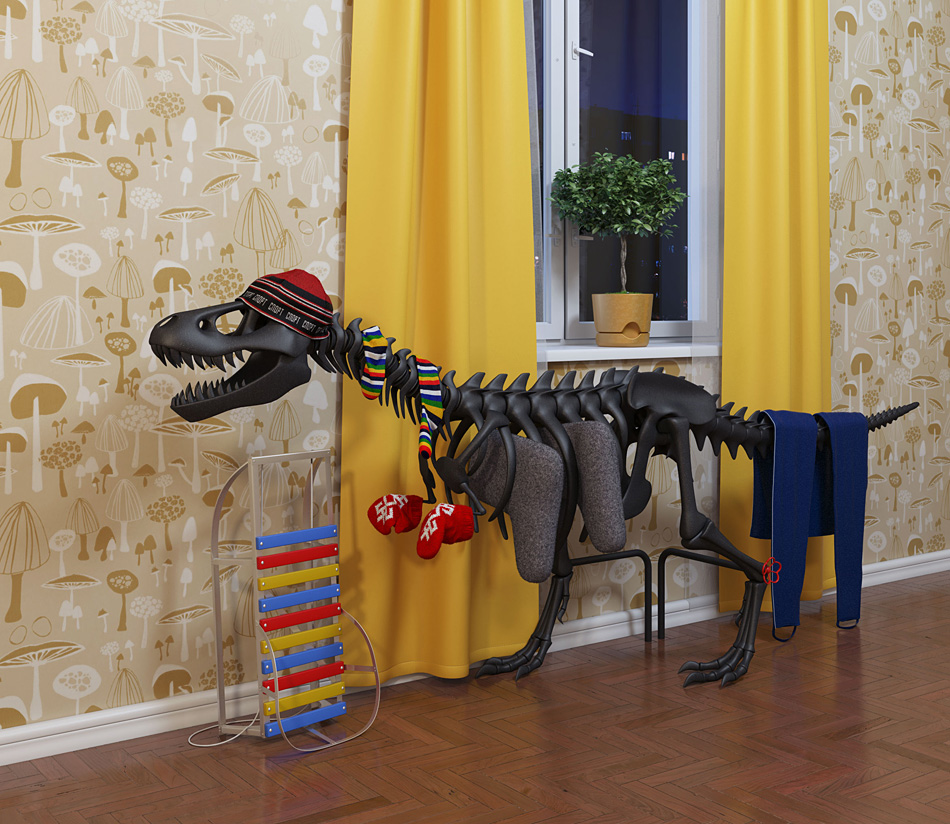 Credit:  Art.Lebedev
10) ABACUS RADIATOR
This radiator's design is based on the traditional abacus counting tool, making it perfect for any child's room. The radiator's unique design is certain to be talking point among friends and family.   It comes in three different colour finishes:  gold, silver and multi.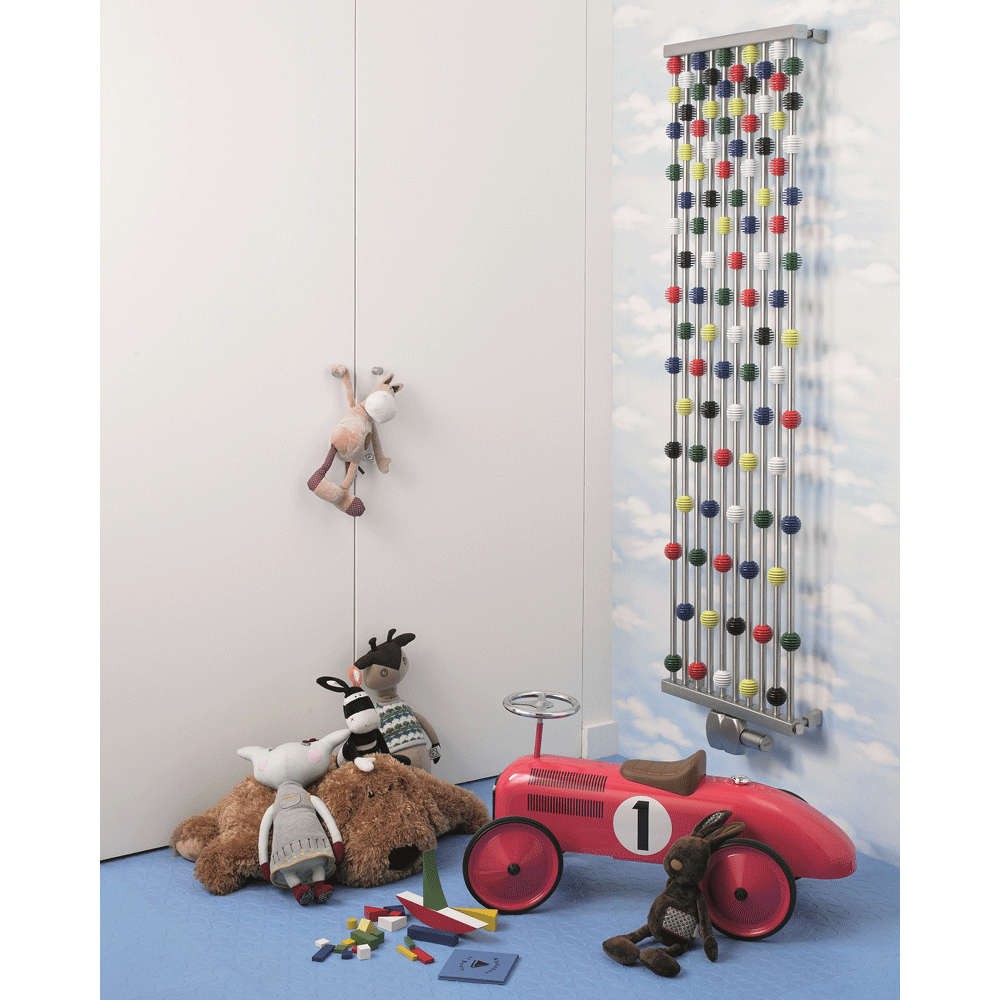 Credit:  Designer Radiator Showroom