For most homeowners, designing and arranging your living area is an exciting prospect.
This is where you go to relax, spend time with friends and family, and unwind from the day's events. It's therefore important that you create a space that's comfortable and balanced.
A well-placed rug is a great way to harmonise the different elements of your room, however it can be easy to get it wrong.
Below are five of the best rug placements tips to help you create the perfect living room set-up.
Place major furniture partially on the rug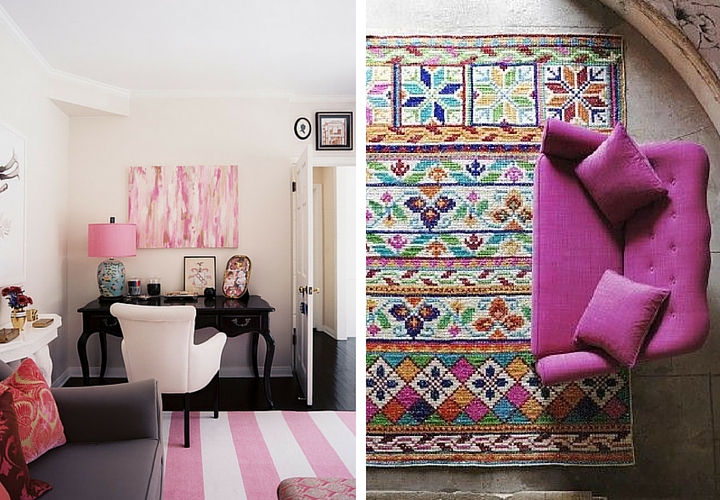 A great tip is to ensure that your area rug is big enough to place at least the front legs of your furniture on top of it. In doing so, this pulls all of the pieces together, instead of creating the impression that they're floating disconnectedly in the middle of the room.
Avoid tripping hazards
It's important to think about the areas of your room that receive the most foot traffic when placing your rug. For instance, if the corner of the rug is directly where people walk in and out, this will undoubtedly cause a tripping hazard.
You can minimise this risk by positioning your rug on an angle, which will also make your room feel more dynamic, or by taping the edges of the rug with double sided tape to prevent it sliding on wooden floors.
This double-sided carpet tape from Wickes features high-tack adhesive and can be used with most types of flooring.
Size matters
A rug has the potential to completely alter the ambience of a room, so you should choose your rug in accordance with the mood you want to create.
For example, a smaller rug such as an 8'x 10' creates an intimate feeling to a specific section of the room, whereas a 9'x 12' rug draws in more of the room in and binds these elements together. UK based rug expert Land of Rugs offers a range of sizes and styles to suit all floor types.
Zone open-plan layouts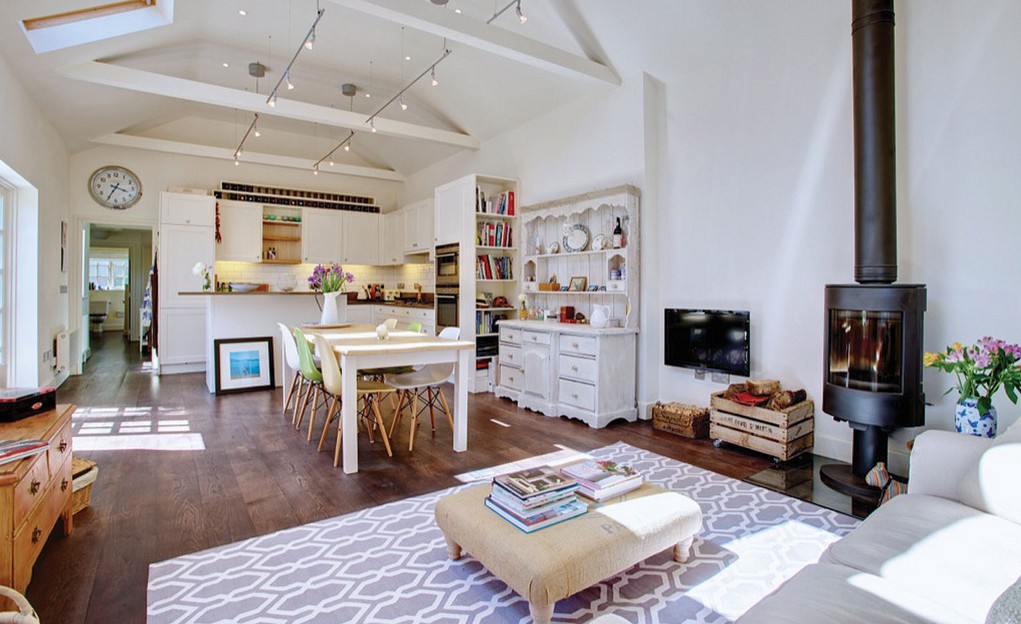 Image Source: 1.
If you have an open-plan layout where your living room merges with your dining room or kitchen, then a rug is a great way to zone these different areas.
Zoning means simply using the rug to create a border or frame where walls would normally be, which results in clearly defined areas throughout your home while still retaining a minimal feel.
Protect your floors
Finally, don't forget to protect your floor from the pressure and stress caused by a heavy rug. Rug pads are available for a range of different flooring types such as hardwood, carpet, tile, laminate, and concrete.
Rug Pad Corner offers a range of pad styles suitable for all of the above. Pads are also an effective way to increase comfort and prevent rug slips.
So whatever the size or style of your living room, your rug should help to create a space that's well-balanced. Follow the steps above to achieve a space that is beautiful, cohesive, and right for you.