Making the decision to have hardwood flooring instead of carpet or laminate is a great choice for your home. Elegant and cost-effective, it can really help you elevate the overall feel of a room.
There are a few more things you need to consider before it's time to have your flooring installed, though. The different types of wood, as well as different colour options and finishing techniques can all add their own unique flavour. Give them some consideration to make sure you get exactly what you're looking for.
Solid vs. engineered flooring
Traditional wooden flooring is made from thick, solid planks of hardwood. Today, engineered wood offers a cheaper alternative, made using a layer of hardwood on top and a second layer of premium plywood underneath.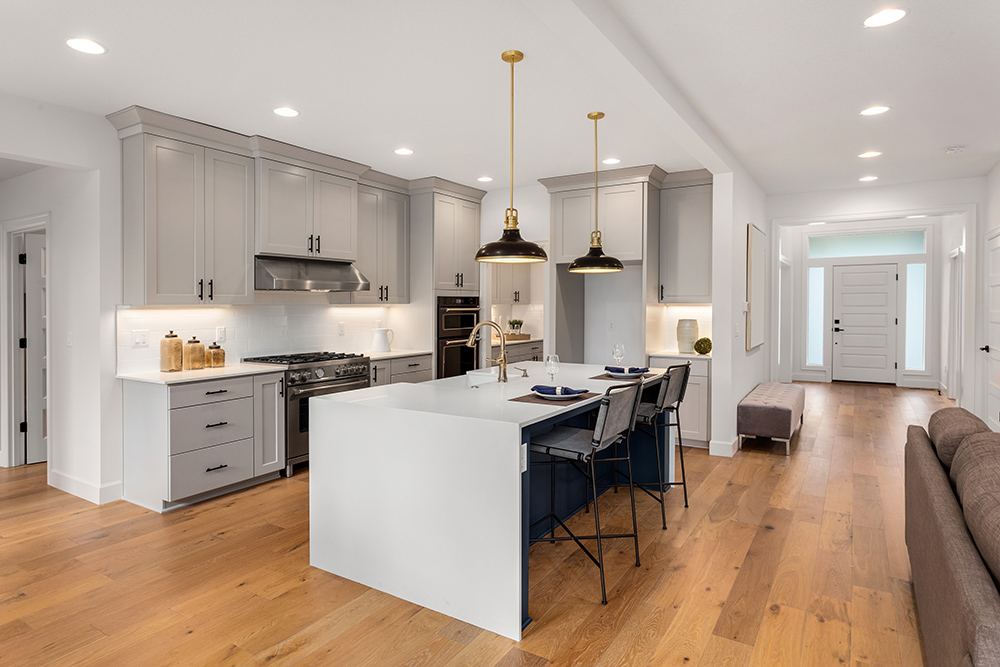 Although less expensive (and easier) to install, engineered wood doesn't last as long as solid wood flooring. With an expected lifespan of 20-40 years, compared to up to 100 years for solid hardwood, it's worth considering how long you want the material to stay strong. Solid flooring can be sanded down and refinished many times throughout its life, which keeps it fresh for longer. Engineered flooring can only be refinished three or four times, at most.
That said, it's still a great option if you're looking for cheap flooring. It's easy to maintain, handles humidity better than solid wood, and can still last several decades – a lot longer than your average carpet.
Type of wood and grain pattern
The wood that you choose will play a big role in determining the overall style of your room. Oak, maple and hickory are some of the most popular choices, and they all have their benefits. Oak, and red oak in particular, is typically seen as the most attractive.
However, it's not as strong as either maple or hickory which means it won't wear as well, particularly in high traffic areas. Out of these two stronger options, maple offers a traditional look, while hickory is more unusual but also more striking.
Once you choose your wood, you'll also have the opportunity to decide what grain you want. The grain pattern is determined by how the log itself has been cut. Plain-sawn wood will have a natural looking, quite irregular pattern, perfect for cosy cottage homes. Rift-sawn is more consistent, with a long and straight pattern which gives a sleek, quite contemporary effect. Finally, quarter-sawn boards offer something close to a rift pattern, but with more irregularities – a nice compromise.
Deciding on your colour palette
If you want an entirely natural look, then the colour of your flooring will likely be determined by the type of wood that you have chosen. Most woods have a warm colour, with undertones of yellow, orange or red. They will match well with neutral colours, or colours that bring out these undertones: think pale walls with bright pops of red. Alternatively, you can use a colour wheel to choose a contrasting tone.
Wooden flooring can also be treated to offer alternative colour palettes. Whitewashing wood or giving it a grey colour is incredibly popular at the moment, and should be considered if you are planning to decorate with cooler shades. Pinks and purples, for instance, are likely to go better with white-washed or grey boards.
How do you want it to be finished?
How you finish the wood is one of the most important decisions you'll make, since it will determine how well it wears once you unleash your family on it. Oil-finishes are one popular choice, and give a soft and natural look.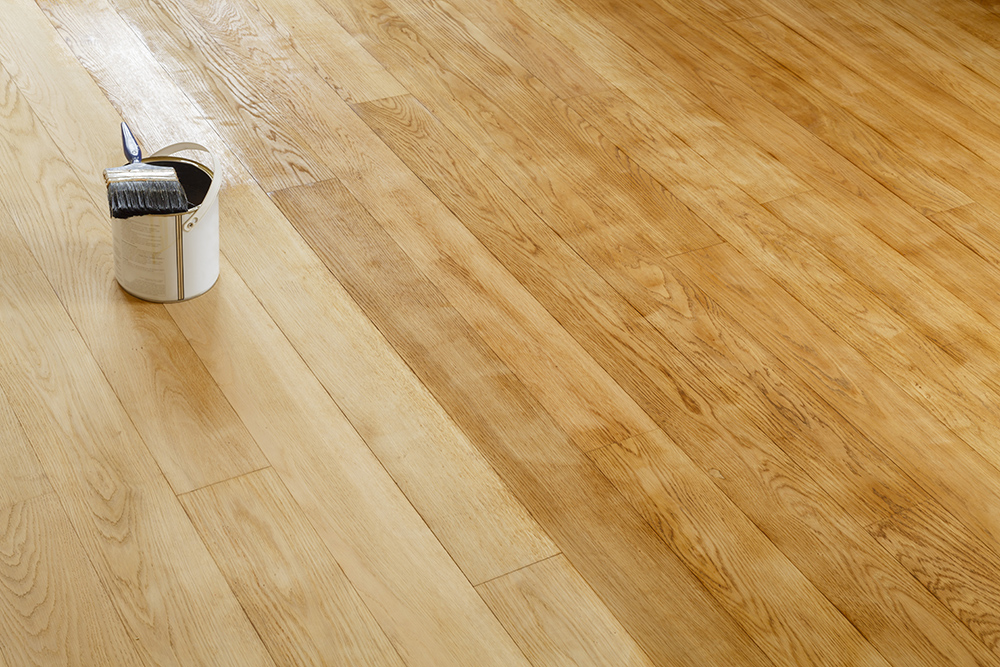 It may scratch more easily than other finish types, but it also disguises the scratches better and can be much easier to touch up.
The common alternative would be polyurethane. This creates a thick, hard-wearing layer that will be less likely to stain. It's a little more obtrusive than oil-finish, but a very good choice for those with pets or young children. Although it's less likely to be damaged, any maintenance it does need will be a bigger job – you may need to recoat or even replace whole boards at a time.
A few final considerations
We've covered some of the biggest choices that you'll need to make when picking out your new flooring. It may seem daunting, but try to have fun with it! This is a chance to really take control of one of your home's most essential features. And installing a wooden floor will even help to boost the property's value further down the line.
Once you've made your decisions on the essentials, there are other smaller things to think about, such as how wide the boards should be and what direction you want to lay them in. These make less impact, but should still be given some consideration.
And if in doubt? When you're not sure what you want, try to opt for something classic rather than a passing fad. This will help ensure that your flooring stays on trend, and make it more appealing to future buyers.