Over the past two decades, Pantone have announced their Color of the Year in December. This decision is made using trend-forecasting research from its internal consulting service, the Pantone Color Institute.
On December 4th last year, Pantone named Classic Blue as their Color of the Year for 2020. We expect the company will reveal their choice for 2021 any day now.
The annual announcement is hotly anticipated by interior design professionals and home-decorating aficionados alike. The former need to be kept abreast of trends in their field while the latter love to discover new ideas for renovation projects. Pantone's choice is usually well-respected by the industry and draws coverage from newspapers, magazine, blogs and even television shows. This has led many other brands to follow suit, announcing their own 'Colour of the Year.'
While we wait for Pantone's big reveal, let's take a look at what other leading companies in the industry have selected as their Colour of the Year choice for 2021.
Dulux—'Brave Ground'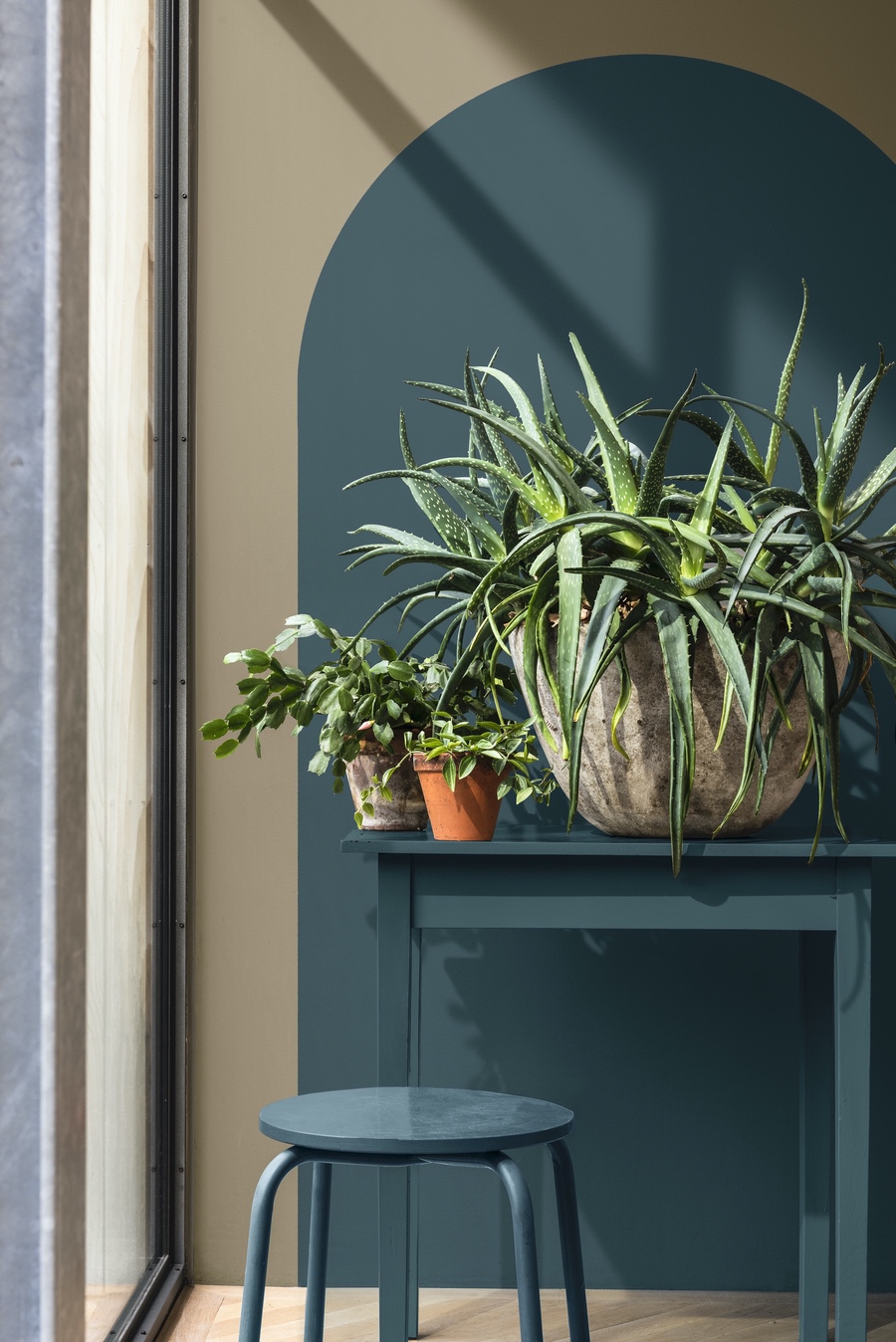 Dulux is a globally recognised paint brand with over 1,200 paint colours in their catalogue. They've chosen Brave Ground—a warm, natural and earthy neutral—as their Colour of the Year for 2021.
Dulux call the shade "bolstering", "balancing" and "stabilising". The brand hopes the shade will connect us back to nature and "provide a firm foundation for change and creativity".
Browse Brave Ground at Dulux.com.
Benjamin Moore—'Aegean Teal'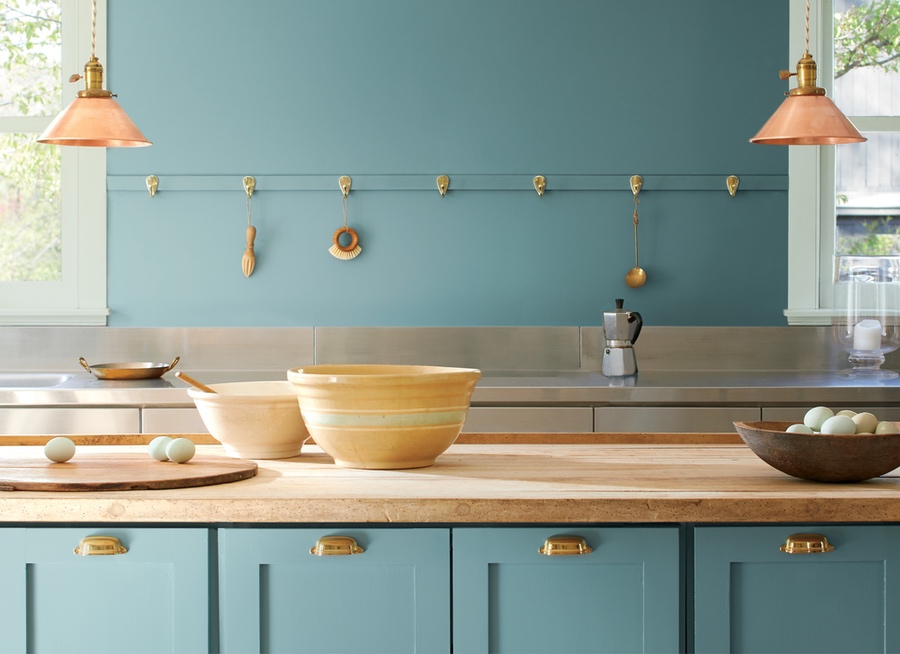 Benjamin Moore is a 137-year-old American paint company that's very popular in the States. They have over 3,500 colours in their catalogue. For 2021, they've chosen a blue-green hue called Aegean Teal as their Color of the Year.
The calming, elegant shade is softened with a touch of grey. The company describe it as "an intriguing mid-tone that creates natural harmony."
Browse Aegean Teal on Benjamin Moore's UK website.
Original Style—'Hawthorn Yellow'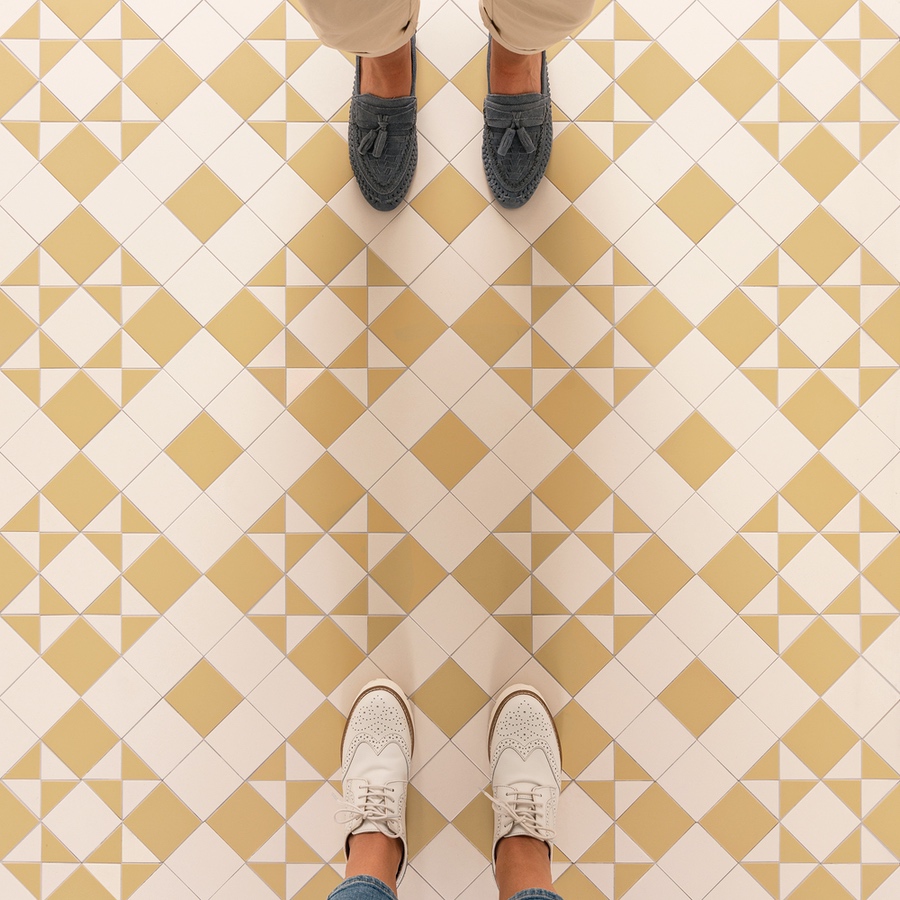 Original Style is one of the UK's leading tile manufacturers. They recently named Hawthorn Yellow as their Tile of the Year for 2021. The manufacturer says the tile's "soft, muted tones evoke joy."
Hawthorn Yellow is from the manufacturer's Victorian Floor Tile Collection. It comes in a variety of shapes, so you can create a design to your liking and the versatile yellow can be teamed with other tones to build a "rich tapestry of colour".
Browse Original Style's website to search for your local suppliers.
Sherwin-Williams—'Urbane Bronze'
Sherwin-Williams is another American Giant in the paint manufacturing industry. Their Color of the Year for 2021 is Urbane Bronze, "a hue whose warmth and comfort [breathes] down-to-earth tranquillity".
The colour is natural and simple yet somehow manages to pull off 'bold' in an understated, sophisticated way.
Urbane Bronze might be a color rooted in nature, but it also has a unique ability to ground a room through organic appeal. Whether it's accentuating window trims or accent walls, this warm hue draws from nature for a feeling of relaxation and serenity. It also works well with other biophilic elements including, light-filled spaces and foliage.
Unfortunately, Sherwin-Williams does not sell its paint in the United Kingdom. Visit the Sherwin-Williams Colour Forcast website for inspiration here.