If you're anything like us, the box room will be used as additional storage space rather than a functioning room within the house.
It can seem almost impossible to make much use of it, but this doesn't have to be the case. A box room can become a spare bedroom or home office, and Oakwood Doors have compiled some great pictures to help inspire you to roll your sleeves up, clean it out, and make it count within the home.
Image Source – Bloglovin
When it comes to small rooms, storage is often an issue. If you're wanting to convert the box room into a functional spare bedroom for guests or children, you're going to want to keep as much floor space free as possible.
Using high shelving like pictured above is a great option, and isn't too costly. Using nice light colours will help the room feel bigger, as will keeping additional furniture to a minimum.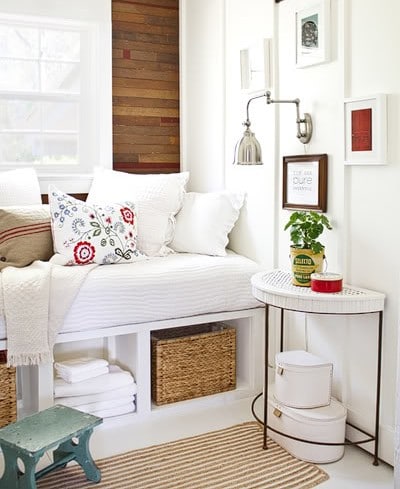 Image Source – The Letter Cottage
Another option is to raise the bed a little and use the underneath for storage. The way this spare room is multifunctional is a great bonus, it could be a small space to relax in outside of the living room, or used as an additional bedroom when needed.
For a small room this still has loads of character, it's important to get creative and decorate, even if it's with the pillows and smaller furnishings.
---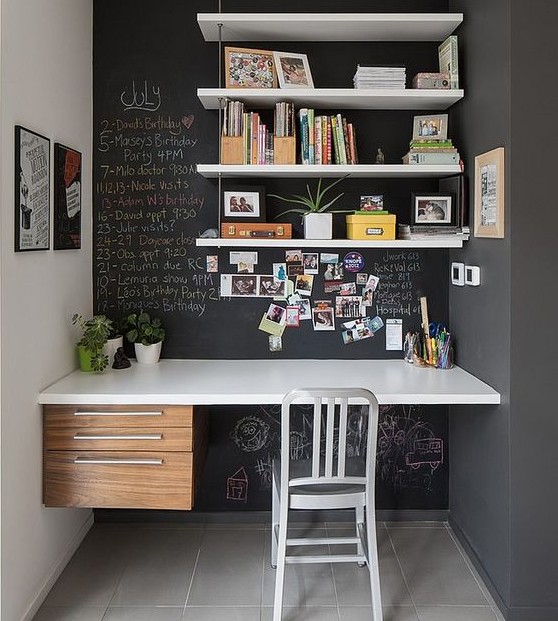 Image Source – Decoist
You can make a great home office in the smallest of places. A key thing to note here is the fitted desk, this might cost a little more, but it saves loads of space as it doesn't have legs.
The way the wall have been covered in slate paint is also a clever space saving hack, as there is no need for a chalk board, plus, it looks fantastic! Adding a few shelves behind the desk will give you extra storage space and make the office more functional.
---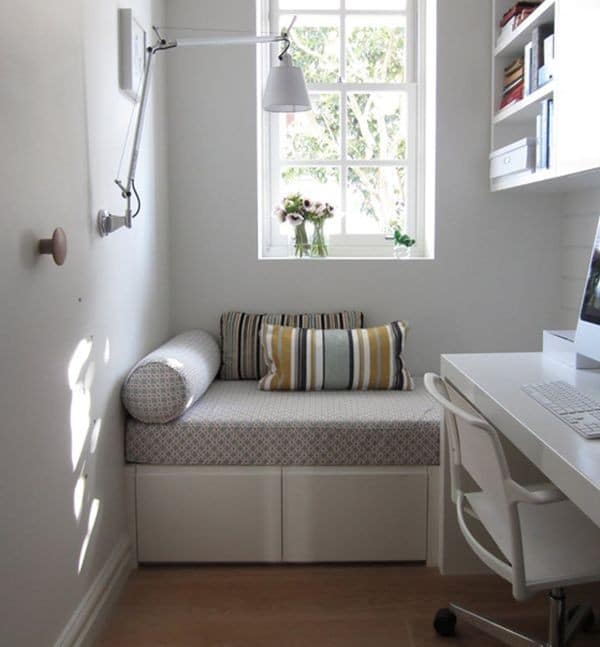 Image Source – Homedit
We love this little home office. Not only does it have the essentials like a desk and some cupboard space, it also has a little sofa, which also allows for extra storage space underneath. This shows how much you can actually fit into a small space and still have it completely functional.
---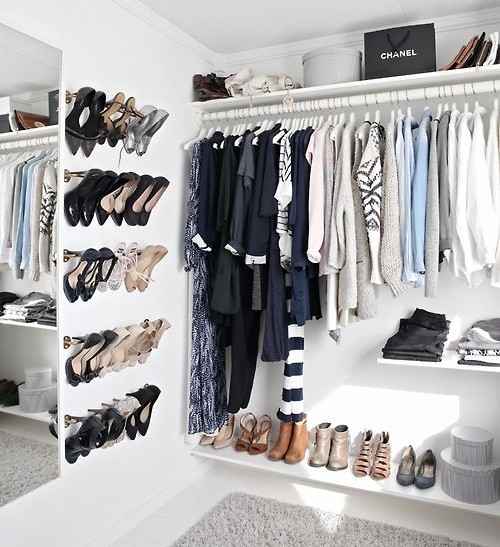 Image Source – Pinterest
If you have no need for a spare bedroom or a home office, consider converting the space into a walk in wardrobe or dressing room. This is a great option as not only does it utilise the spare room, it also increases space within your bedroom. You can get a professional in and get fitted wardrobes, or you could just use the wardrobes from your bedroom and a rail.
---
Main Image Source – T Magazine