While planning a dining room and kitchen renovation it is easy to get caught up in the major things involved in the renovation, that sometime little to no attention is paid to the smaller yet important details.
For example, when ordering a dining table, we find that often the aesthetic value is taken into consideration and not the practicality and functionality of it. A dining table set is one of the most used furniture pieces in a household.
While a standard rectangular table may do well in any household or setting, what about the chairs? The beauty of a dining table set boils down to its chairs. If they are well made and attractive, the dining table itself will look good and as a result of this the whole dining room too. Safe to say it is dining chairs in a dining room that predominantly enhance the appearance of it.
When looking for dining furniture the following things should be kept in mind.
Less is more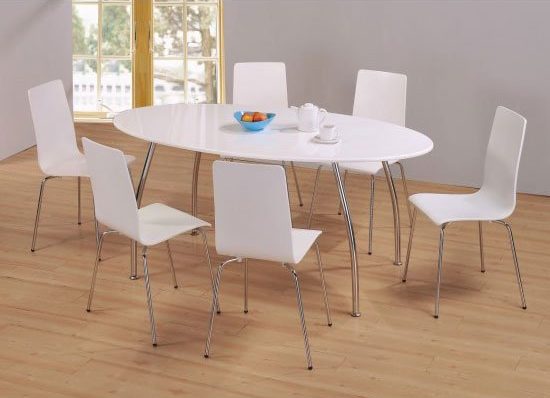 If finding good dining chairs on a budget are the goal, then minimalism is the way to go. Not everyone likes or can afford chairs adorned with elaborate affairs of wood carvings. The current fashion trends are divided between being quite detailed, extravagant and minimalistic. It is either of the options, and the middle ground is usually a faux pas. The safe route when working on a budget is minimalist straight forward functional chairs, which will work amazingly in the dining room and then also as standalone chairs if they are needed in some other part of the house for extra seating.
Research
Finding a furniture set that perfectly matches the home is not an easy task. Visiting one furniture shop is never enough and visiting a few furniture shops before reaching a decision is mandatory. Why stop there? Checking online stores is more convenient as one can browse stuff by staying in the comfort of your own homes and looking at a variety of furniture will also get your creative juices flowing to come up with a good idea for home decorations and such. One of the leading online furniture shops, Furniture in Fashion, has a variety of elegantly designed fashion-forward statement dining chairs available. They are not only comfortable but made keeping the highest standard in mind without compromising on aesthetics.
Upholstery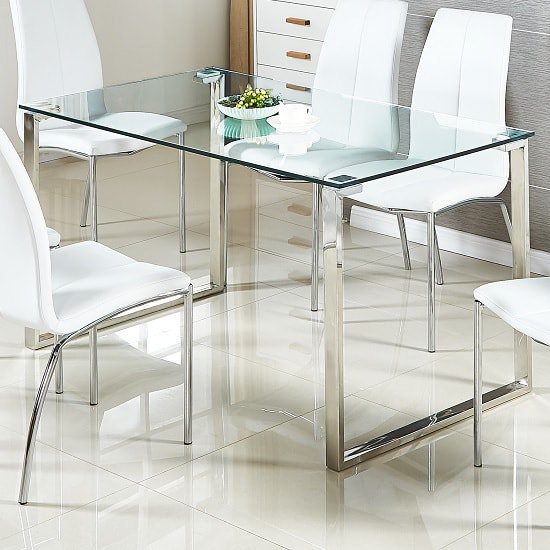 One of the critical factors to keep in mind when looking for dining chairs is the upholstery. Pick out dining chairs with padding for comfort and material that can be cleaned easily so not to get any stains or marks on them. Light coloured padding usually works amazingly well with any décor, whether elaborate or simple a neutral colour will not work well and will not clash with any other colour combinations you have in the room.
At the end of the day, the key is not to over-do it. Listen to suggestions, read blogs but keep your preference to the forefront because your house has to reflect your personality, style and taste.