Read on to find out how picture mounts can make or break your art.
Mounts don't just perform a utility function by preventing the wrinkling or bending of a framed print or artwork through preservation, they also truly help in bringing the framed object to life by providing balance and contrast.
The combination of a good mount and frame should be considered as an important part of the overall visual expression when displaying your print on a wall, and it can help make or break the visual aesthetic of a room at large.
With that in mind, these are some of the ways in which a mount can really compliment your framed artwork and what to look out for when mounting. After all, even professional artists see the mounting of their work as both one of the most important and difficult task to get right.
Contrast
Picture mounts can provide the  necessary contrast between wall, frame and print. Some types of art do not need this, but modern prints and posters benefit by creating distance and difference between the frame and the main print. With just about any size and colour variation at hand, a custom mount is best considered based on the room you wish to display it.
A classic combination would see the mount mirroring the colour of your wall where the frame is more striking, creating a contrasting repetition between wall, frame, mount and print. Otherwise, solid off-white mount colours work on dis-similarly coloured walls. It is good practice to hold your sample colour up against the wall to get a feel for how the mount will look.
Size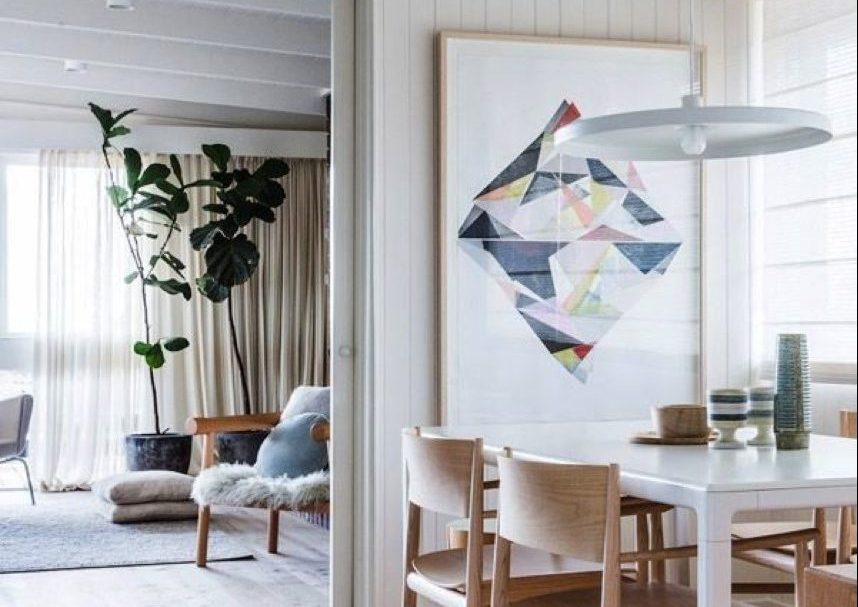 Image Source 
Like colour and style, the size of a mount depends entirely on the visual context. Artworks with a clean background often require smaller mounts, but most photographs and prints usually need quite a bit of distance between the frame and the artwork's colours.
This distance helps settle the print by drawing the eyes in to frame the work. Likewise, a small print can also really be brought to life by adding space, just beware that art risks being swallowed by such mounts.
Mirroring
Another aesthetic consideration is to mirror the print or artwork with the most dominant visual quality in its mount. Noticing these important colour choices in your print can help frame your appreciation of a particular artistic choice. If you like the subtle use of a colour in a print (say, red), see if it works in the mount (or double mount).
It is, however, all trial and error. Remember, you are framing your own print and some of the tried and tested methods may not beat what you actually like when you test it out in the room.
Double Mounting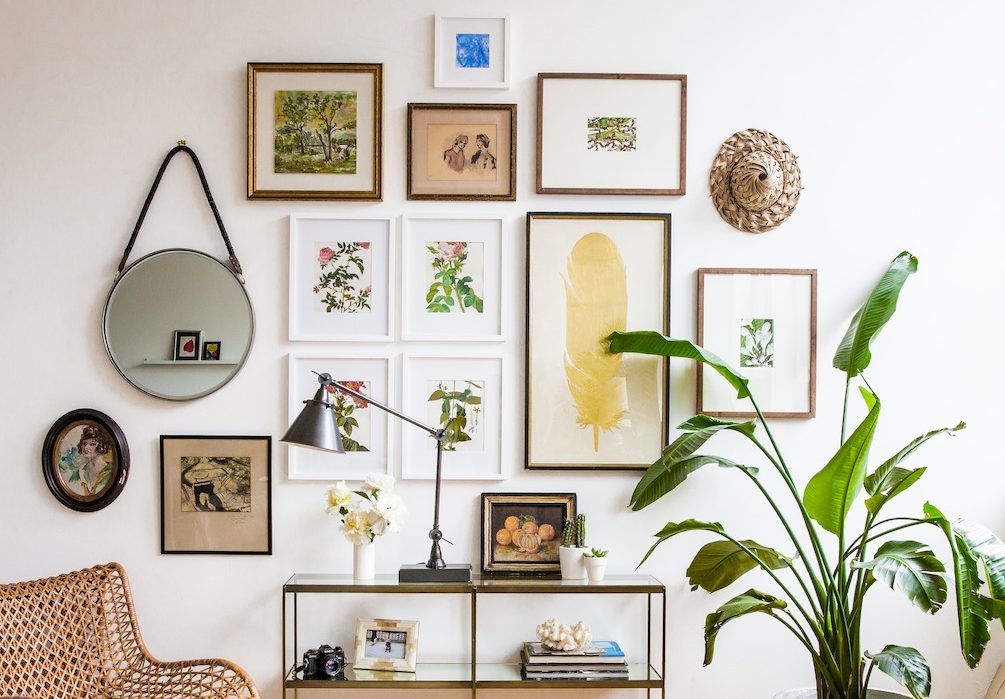 Image Source
Another bold choice is double mounting. The use of a thin strip of bold colour against a lighter outside mount can really work wonders. In general, this works very well for modernist-style prints, or in classic watercolours provided the colours are not too bold. In the latter case, a double mount of the same colour which produces a difference in literal depth is effective.
With that being said, there are no clear-cut rules or norms to mounting. A frame mount, after all, should help balance your room and be a personal imprint of your own style. By choosing the right mount, you can draw attention to the print but be careful not to take attention away from it.