Do you enjoy parts of the Boho Chic look within your home, but don't want to go all out?

The bohemian look has been around for many years. Furniture Village have now taken what can often be seen as a strong alternative look and brought it into the 21st century by giving it a minimalist twist.
The love for nature, mix of designs, and a comfortable feel is still there but it has been stripped back.
---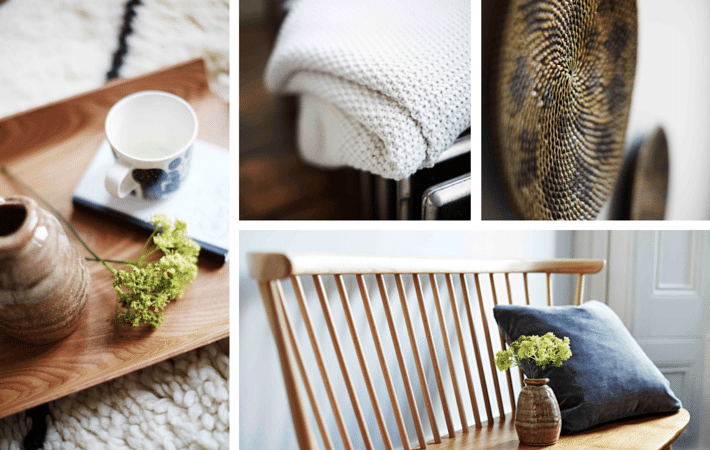 Image Source
---
If you would like to know how to create the look within the Furniture Villages Boho Chic Lookbook in your own home do read further, as I have pieced together a number of items and tips below to help you achieve this look.
---
Tip from Furniture Village Boho Chic Lookbook –
To truly pay homage to this casual, eclectic look, make use of quirky, off-beat accessories to draw upon elements of the traditional artistic style – hang interesting Moroccan-inspired ceramic pieces to break up the white wall, and display plants in oversized vases. Patterned cushions and simple neutral textiles finish off the look.
---
Rugs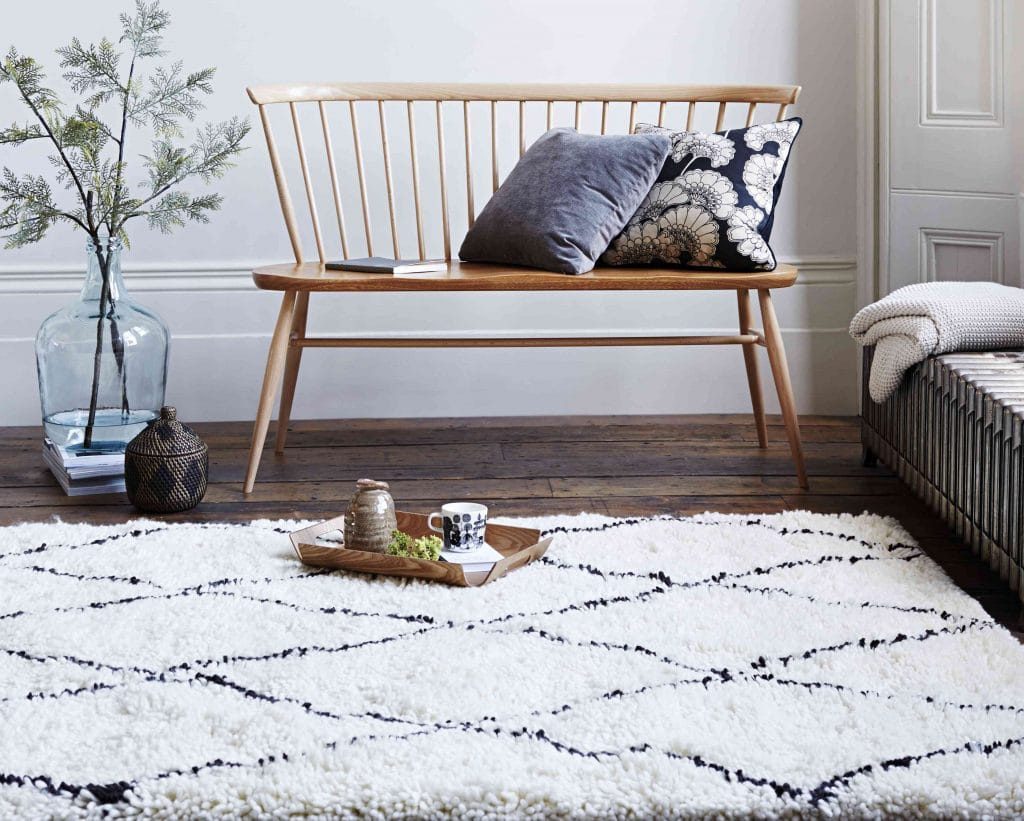 Find the Love Seat at Furniture Village here, and a great array of rugs here.
---
A Boho Chic room is all about relaxation hence the eye pleasing curved Love Seat from Furniture Village being the statement piece of the room, then work everything else around this one piece.
This will be particularly easy with this chair as being light wood it's very easy on the eyes, plus it's designed in a way that gives a nod to mid-century design furniture, which is stylish but not overbearing.
A rug is the next piece to source as rugs are a great way of softening a room, as you don't want the room to look so minimal that it loses its warmth, especially with white painted walls.
You need to add layers within the room, but do it in a way that pulls the room together, not in a way that would cause items to stand out uncomfortably.
---
Vases & Wall Plates
Image Source: 1, 2, 3, 4, 5, 6.
---
Morocco was very popular in the 1960's and 70's and it had a huge influence on the bohemian look. Moroccan ceramics, furniture and wall hangings added to the bright and colourful decoration of especially the sixties.
Though we are looking for Moroccan items or Moroccan influenced items that are not as brightly coloured, but still add an eclectic feel to the room. I unfortunately couldn't find plates very similar to the ones Furniture Village chose – I would love to know where to purchase them as they have a striking design!
The ones I have chosen I feel do not disappoint, as they have stunning designs, and are not the style you would find everyday hung on someone else's wall. These plates would look perfect upon the white painted wall adding the quirky off beat style the Boho Chic Lookbook achieved so well, whilst still being subtle enough to complement the room.
The Vases I feel need to be or look handmade, as this gives yet another different aspect to the room it is placed in, but also once again a Moroccan bohemian feel too.
---
Pillows & Throws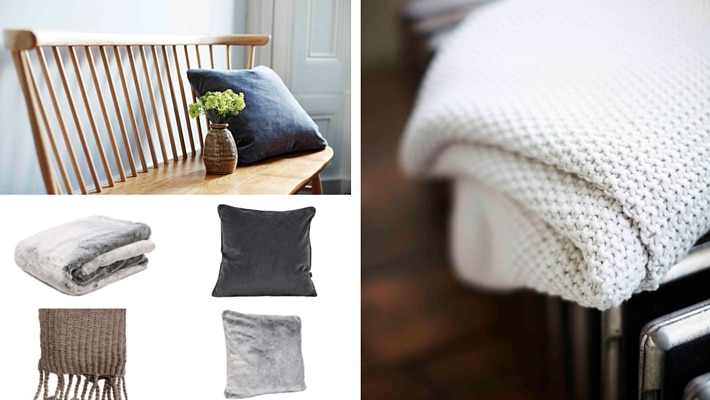 Furniture Village pillows and throws: Grey Faux Fur Throw, Hudson Cushion, Salsbury Chunky Throw, Grey Faux Fur Cushion.
---
With the minimalist look it is very easy to leave the room looking sterile and uninviting. Pillows and throws counteract this problem, helping the room develop a welcoming snug feel to it.
I particularly like the grey faux fur cushion, as the material is done in a way that makes the cushion stylish and snug rather than a piece that stands out looking garish.
---
Trays & Vases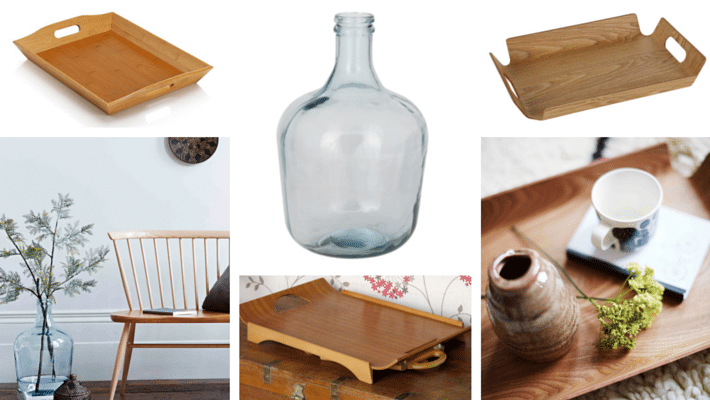 Image Source: 1, 2, 3, 4, 5, 6.
---
The tray and the large glass Onion Bottle from Furniture Village are a great added touch, as they are subtle yet bring the room to life.  With only a few select items placed upon the tray it gives the impression people are about, they are in the middle of reading a book or just about to sit down for a cup of tea.
The vase is large and has an unusual design so it adds to the eclectic look, but by using clear glass and one or two branches or stems within the bottle it therefore doesn't dominate the room.
---
If you enjoy this post please feel free to share it and if you like the bohemian look and have any tips for us here at Interior Desire please leave a comment below.
---