The words "kid-friendly" and "stylish" may be difficult to mesh together when describing a living room space that's built to outlast energetic and curious youngsters.

Despite the constant battle between form and function in interior design, achieving a truly chic living room space that can cater to adults as well as children isn't impossible. Here are some tips on how to achieve it all.
Accessorise with the Indestructible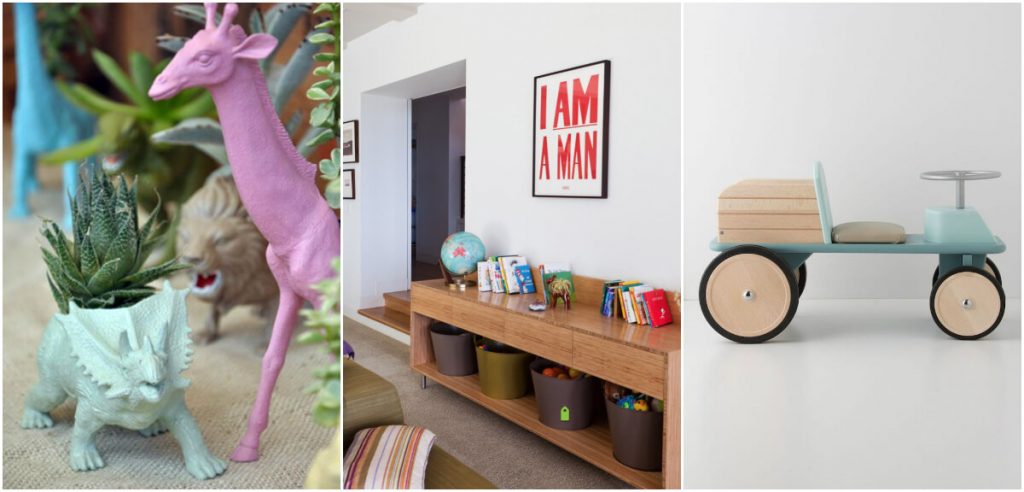 Side tables are a great way to feature knick-knacks and style with glassware. With kids however, this becomes a huge safety concern, so opt for something less destructible, which can be knocked over, dropped, and made from soft materials.
You can also choose to accessorise using kid's toys that look like home décor items, like toys made of unfinished wood. They are safe for kids to play with, but can also second as stylish home accessories.  There are plenty of fun and stylish kids products out there, which we listed here.
Choose Your Flooring Wisely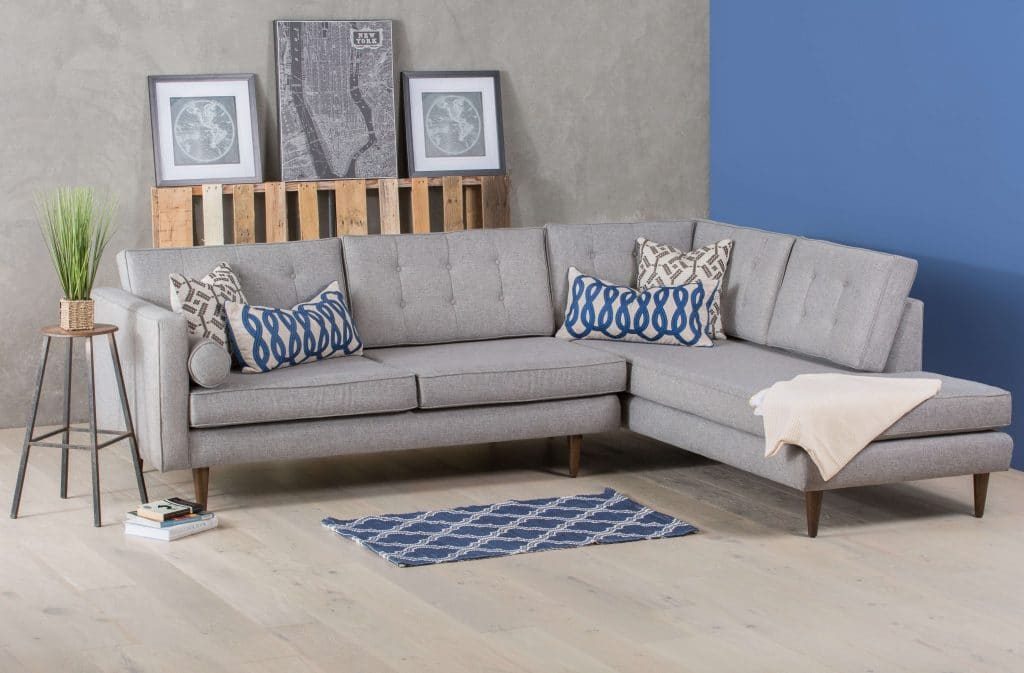 image source: http://www.gohaus.com/wood-flooring
Classic hardwood floors are gorgeous, but can get scuffed up and damaged easily with youngsters. Opt for luxury vinyl plank flooring instead. Vinyl plank floors mimic the look, pattern and even texture of hardwood flooring, but are more durable against foot traffic, liquid spills, and rough play.
Vinyl plank floors are also easily replaceable by the plank in case one ever gets seriously damaged. GoHaus also has an extensive vinyl plank flooring cataloge with a ton of colours to choose from: http://www.gohaus.com/vinyl-plank-flooring.
The best part? You can get up to 6 completely free samples of any flooring you like delivered right to your home.
Don't get vinyl plank floors confused with laminate flooring. Although they look extremely similar, laminate flooring is made up of different materials, that are not as water-resistant as vinyl plank flooring. Check out this article to understand the difference between vinyl plank flooring and laminate.
Avoid Corners
That awesome wood coffee table looks great for a pre-kid homes, but the sharp edges at lowered levels can be a huge safety concern. Consider upholstered, kid-friendly ottomans instead!
Also look for furniture that has rounded features and edges instead of the sharp corners to avoid any unexpected injuries on your little ones.
Photo Source: Pascal Francois for MilK Decoration
Choose Kid-Friendly Upholstery
Typically patterned or dark materials are easier to clean and can hide unwanted stains more easily than cotton and light fabrics. Also, avoid fabric materials that are too thin, where spills can easily seep through.
Look for high "double rubs". This measures a fabric's durability using different testing methods designed to mimic everyday wear and tear. For growing families, it's recommended to look for fabrics at least 30,000 double rubs. The higher the number, the more durable the fabric will be.