Are you an expectant parent creating a Pinterest board for your child's future bedroom?
Or, do you want to be the world's coolest uncle and find your niece or nephew an awesome birthday gift?  Either way, you'll love this blog post.
We've scoured the internet and found four amazing kids products that are beautifully designed. We think they're guaranteed to put a smile on anybody's face – young or old!
1. Rocking mammoth from KidsConcept.co.uk
In April this year, President Obama met Prince George at Kensington Palace in London.  The general public cooed over photographs of the precious prince who wore pyjamas and rode on a rocking horse.
But, did you know that the Obamas gifted George with the rocking horse shortly after his birth?  You have to agree, the traditional gift is certainly appropriate for royalty.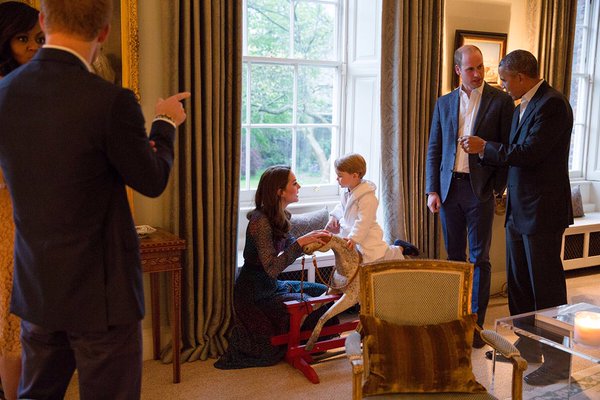 If tradition isn't exactly your thing, you might love this rocking mammoth by Kids Concept instead. The soft and furry mammoth is certainly unique! He'd make an ideal gift for any little girl or boy (royalty or otherwise).
The little rocking mammoth is aesthetically pleasing. The simple, stylish piece will fit into any modern nursery.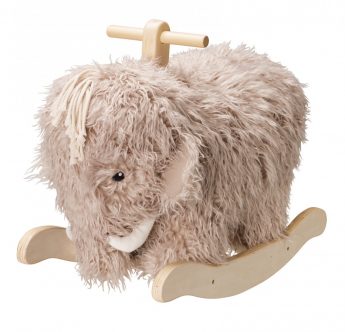 2. Crazy cool beds from Circu.net
When you're a child, a bedroom isn't just a place to sleep.  It's a whole world in which to play, discover and explore.  It's a space to invent new games and where the imagination can wander without limit!  So, why do children's beds have to be so… well… grown up and boring?
They don't!  We've stumbled across this innovative company that make really impressive beds –
There's the Bun Van bed, which is styled on the world famous VW camper!  Perfect for the child that seeks an adventure!  This remarkable bed even contains a TV, a mini bar and sofa!
Next up, the Little Mermaid bed.  This is a shell-shaped bed fitted with soft, glowing lighting.  For added authenticity, the bed sits on a base of rocks and pebbles, mimicking the sea floor! Sensational.
Last but not least, the Fantasy Air Balloon bed.  Made using traditional basketry and rope weaving techniques, but far from old fashioned.  This bed features smart technology, allowing parent or child to control lighting/music before bed.  Just wow.
3.  Bear Rug from Kelaty.com
Rugs are rarely inspiring…  Usually rectangular or circular in shape and decorated with some boring print.  BORING!  Thankfully, Kelaty sells kid's rugs that are fun with bags of personality.  Their beautiful bear rug caught our eye: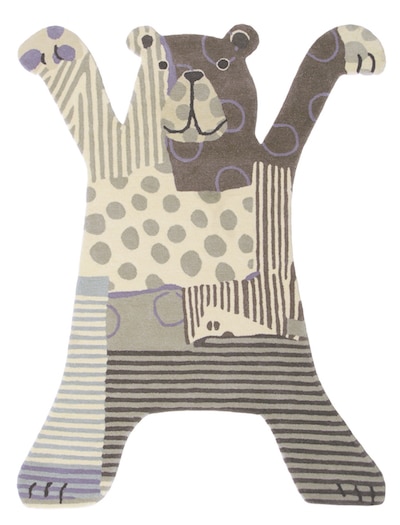 This cheerful chap is a patchwork of prints, shapes and colours.  His friendly face will look lovely in any child's room.
4.  Doodle Duvets & Pillowcases to Colour in from EatSleepDoodle.com
Surely a foolproof method for getting kids to bed at night?  "If you go upstairs now, I'll let you colour in your pillowcase for five minutes?"
Children of all ages will love doodling on and colouring in their bed linen.  They come in a range of designs, but our favourite is the world map.  The illustration features wild animals, exotic sea creatures and a bunch of fun facts!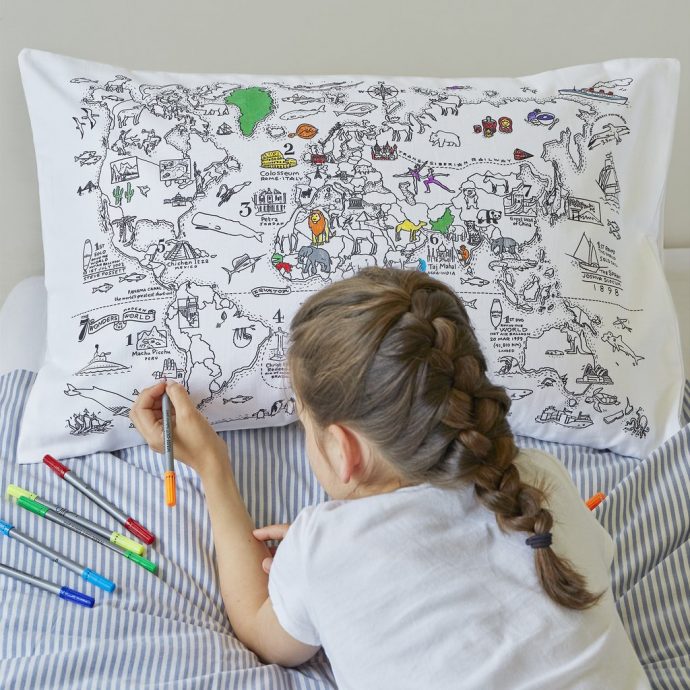 They come with colouring pens too, which make them a fantastic birthday or Christmas present.
---
There are so many amazing kids products out there that we couldn't possibly fit them all in, but if you have found any amazing ones recently please let us know in the comments below.
---