The kitchen is one of its most important rooms in the home.
It is here where you'll spend a lot of time cooking and preparing meals. You might even spend a lot of time in your kitchen eating the food you cook if you don't have a dining room. As a result, it's important that you love the way your kitchen looks.
However, if you're looking at Buffalo houses for sale and don't like a particular kitchen, don't worry as it's not be a deal-breaker. There are plenty of DIY renovations that you can do to a kitchen, transforming it into a room you can be proud of.
Painting
One of the easiest home improvement projects that you can do yourself is repainting a room. Repainting a room is the ultimate DIY project, as it is something that is easy to do and is cheap. Despite all of this, repainting a room can have a major effect on the room's appearance. Changing up a room's colour scheme can breathe new life into the room, drastically changing the room's atmosphere. Certain colours just look better with certain types of furniture, and finding the perfect colour can really improve a room. You don't even have to use a new colour of paint when repainting a room, as simply repainting a room the same colour can have a major effect as well. A new coat of paint can cover up cracks and dents that have accumulated over the years, and getting rid of these can be a huge boost to your kitchen.
Lighting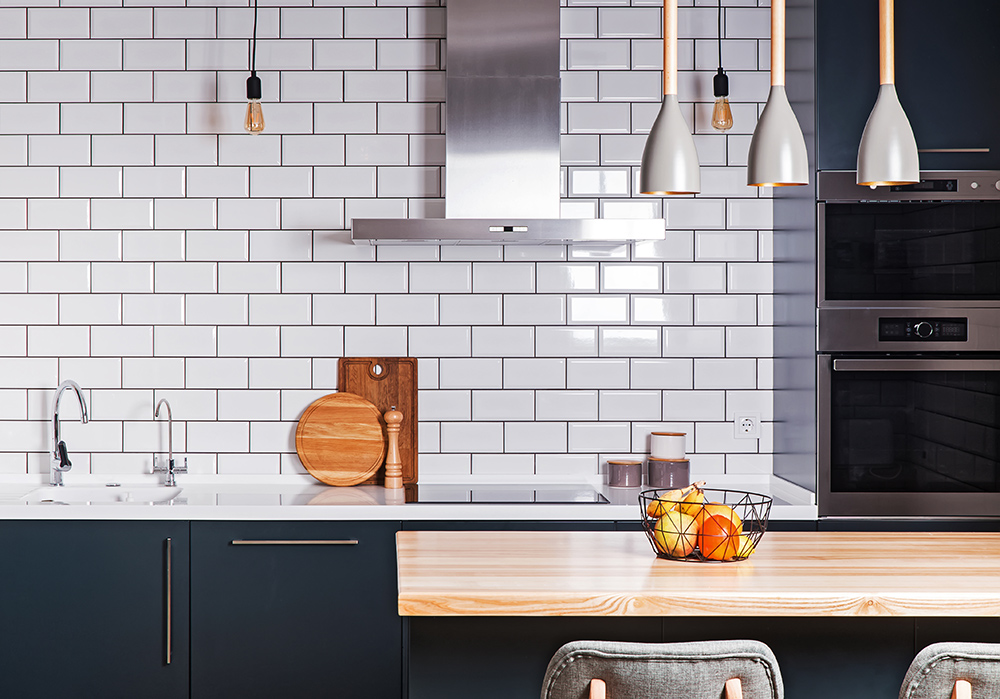 Many people point to colour as the most important part of a room's atmosphere, but a room's lighting is equally as important. A well-lit room is drastically different than a dark and gloomy room when it comes to design. Studies have shown that there are many benefits to getting natural light, and there is something aesthetically pleasing about a well-lit room. There are plenty of ways that you can add more light to your room, some of these projects are extremely simple while others are relatively complicated. First, you could change your curtains to thinner ones that let more light in. If you're up for a more complex project you can install a new window or even a skylight into your kitchen. No matter how you choose to do it, adding more natural lighting to your kitchen can be a great way to improve its atmosphere.
Furniture
A kitchen's furniture and placement are important parts of its identity and aesthetic. As a result, if you really want to improve your kitchen then you may want to look into this area. There are a variety of ways you can alter your kitchen's furniture, although most of them require a decent amount of work. First, you can get all new appliances like a new refrigerator, freezer, stove, and microwave. While this may not be overly difficult to install, they will cost quite a bit of money. Other options include installing new cabinets, changing your faucet, or adding an island to your kitchen. These improvements may be pricey or time-consuming, but they can greatly improve your kitchen in terms of aesthetics and functionality. These improvements not only make your kitchen look better, but can also add storage and increased efficiency to your kitchen, making them well worth the price.
Decorations
If you really want to personalise your kitchen, then you can incorporate some decorations into the room's design. Doing this could be as simple as hanging paintings, sayings, or banners up on the wall, or you can take it a step further. You can make your decoration completely DIY, creating your own art and designs.  How you choose to tackle these decorations is up to you, but your kitchen should be a well-decorated room. You need to take advantage of all that vertical space, and leaving too much room could make your kitchen feel bare and empty. Avoid this problem by filling your room with decorations, a simple improvement project that could go a long way.