This is the room in your home where you will not only spend the most time yourself, but where you are more than likely to welcome others to.
For most, the living room is the most important part of the home. It must be functional yet welcoming, and also lend itself to creating moods from a warm first impression to deep relaxation.
As well as this, the living room is the design centrepiece of the home, but also fits comfortably within the totality of the house design as a whole.
It is vital, then, that this most lively and active of spaces holds as its focus furniture of the highest quality. A luxury sofa or living set can become the focal point of a room while setting its tone, mood and even the basis of its colour scheme. What better place to begin than renowned brands to find the best pieces of luxury furniture?
Here we consider a range of leading options which combine comfort with stylish, and a confident design.
The La-Z-Boy Sofa Collection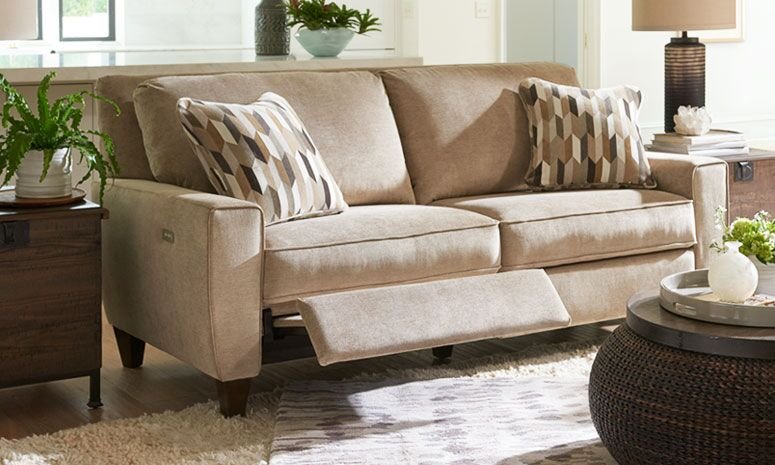 Perhaps the most famous model of easy chair known the world over, the modern La-Z-Boy brand has diverged from its classical image of a comfy armchair company: the collection of La-Z-Boy sofas extends their pocket-sprung comfort into luxurious living room seating for two or three – they have become the world's best-selling luxury sofa brand.
Their range of sofas, such as the Georgina and Jacksonville suites, combine the pillow-like comfort of deep-filled headrests to padded seats and armrests with beautiful presentation and the design freedom around which a living space fit for living well can be built.
Available in a choice of over 120 fabrics, and in static and both powered and handle-operated recliners, a La-Z-Boy suite is a trusted designer enhancing its reputation still further; its popular Amy Premier style, for instance, fits in with a wide variety of pieces, while providing the luxurious comfort the company has always been known for.
Valderamobili Italian Sofas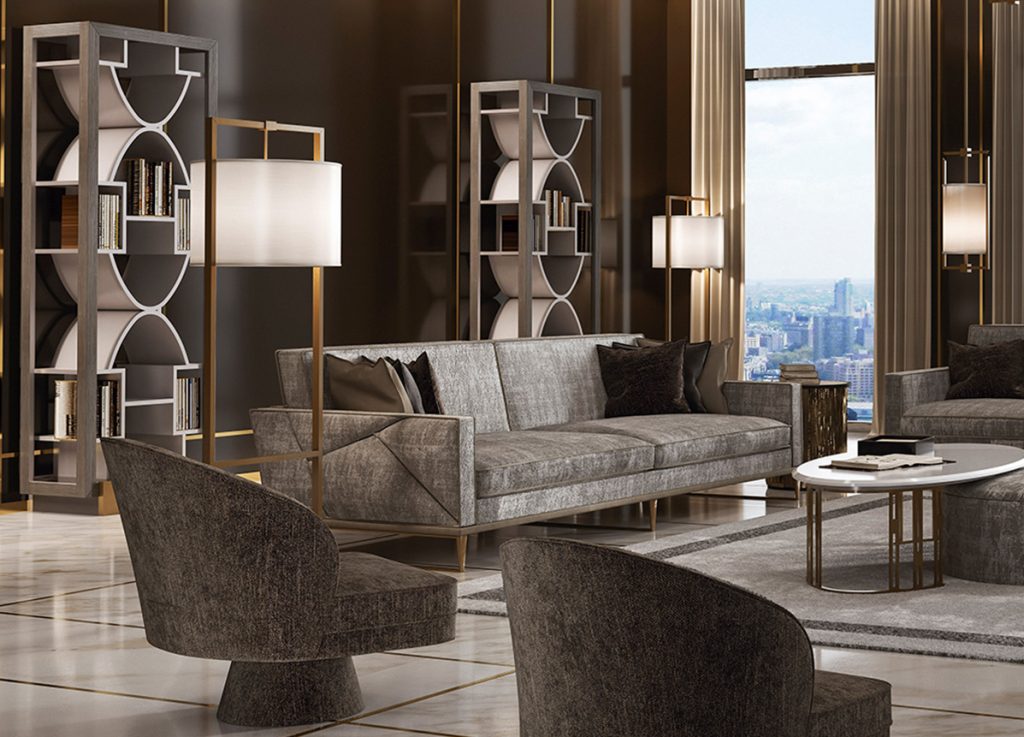 Italian furniture has long held luxury as its watchword, and the Valderamobili living room collection holds true to its influences, matching beauty and elegance with old-fashioned European design charm. A bold, often traditional yet unfailingly attractive range, Valderamobili sofas are individually fashioned to be classical yet contemporary.
The Jasmine two-seater sofa with high, rounded back couples a high-quality wooden frame with decorative features such as a skirt around its base; the Aura collection, meanwhile, is a more modern style comes in leather and has inviting broad cushions and low backrest, for the luxury of a prestige brand with a contemporary twist.
Quatrine Living Room Furniture
Specialists in custom luxury furniture, the handmade designs of the Quatrine living room furniture collection allow your living space to stand apart and speak to your personality and style. Quatrine offer styles from sofas, chairs and loveseats to ottomans, benches and chaises.
Versatile and comfortable, cosiness is the watchword of Quatrine furniture. Added to this, their range of styles are all customisable to particular requirements, meaning it is easy to make your style preferences fit expertly-fashioned comfort and quality.
From its initial build to replacement or transferable slip covers, you need never want for ways for your living room to further inspire yourself, your loved ones and visitors to the focal room of your home.
Image Source: Valderamobili and La-Z-Boy