Many of us enjoy a touch of luxury, and for those interested in interior design, the most obvious place for luxury is in the master bedroom.
The master bedroom is loaded with features and offers the most scope and desire for enhancement, therefore it is easy to add luxurious touches and finishes to our designs.
A hotel look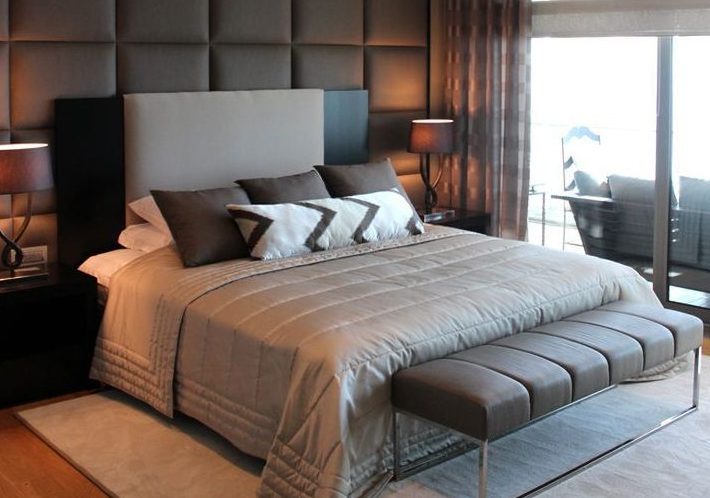 Image Source
Our concept of a luxury bedroom is probably influenced by top-class hotel rooms. All these rooms have an overriding principle of luxury: the décor flows naturally around the whole room, the decoration is simple and uncluttered, and the intention is to create a relaxing, restful space.
Comfort is key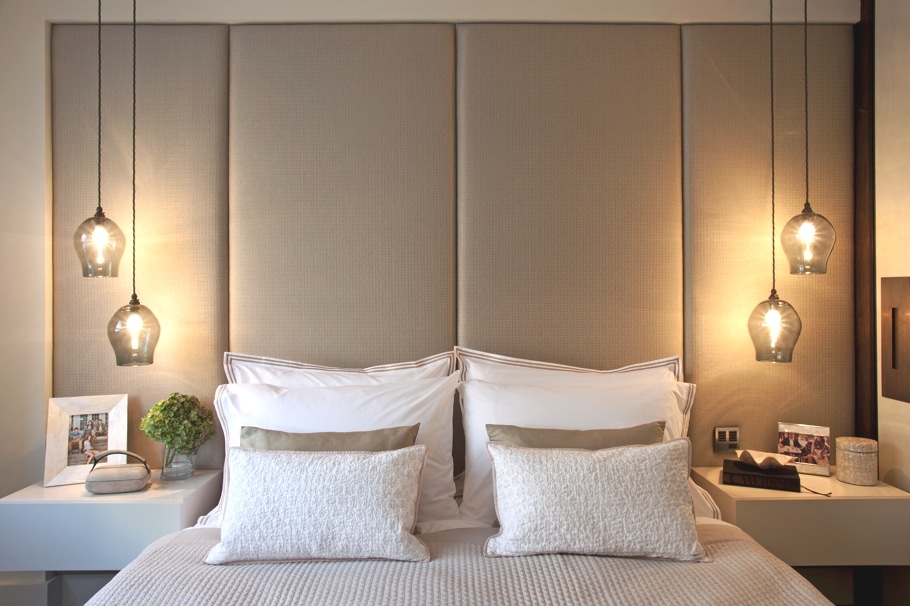 Image Source
When planning your luxury master bedroom, your key consideration should be comfort. This will apply mostly to your bed and bed linen. A bed with an impactful headboard is good because it will create a focus for the bedroom, but it is just as important to invest in a high-quality mattress that is both comfortable yet supportive.
With bed linen, you really get what you pay for, so splurge out on bed sheets that have a higher thread count, pillows that are soft but provide enough support for your neck, and simple and elegant duvet covers.
Window dressings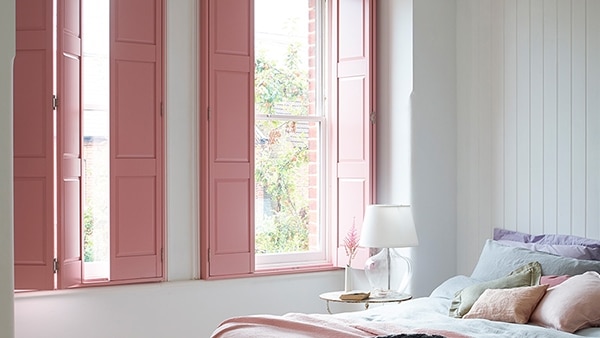 Image Source
Your windows and what covers them will play a huge part in creating the look of your master bedroom. If you are still in love with curtains, then go for a quality fabric in a colour or pattern that complements the wall colour.
However, a great alternative to curtains are plantation or wooden shutters. These create a sleek window dressing that is sure to go with whatever colour and decorating scheme you employ. If you do want to up the luxury look with your windows, you can dress the sides of shutters with stunning curtains to create a frame.
Furniture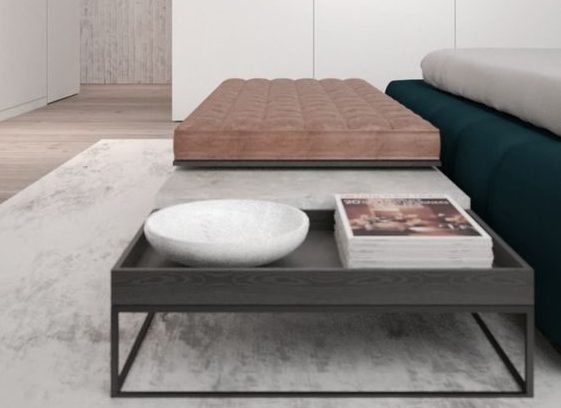 Image Source
When it comes to the bedroom, luxury or not, less is usually more. Avoid cluttering your bedroom with decorative tables or chairs. All you really need are bedside cabinets or tables, a wardrobe or two and a chest of drawers. When placing these, attempt symmetry as this will create a pleasing visual balance.
There is one furniture extra that you can employ to get the luxury feel, and this is a footstool or ottoman placed at the end of the bedroom, perfect for flinging your dressing gown over before getting into bed. Lastly, change your boring pendant light for a glass or crystal chandelier for a really luxurious look.
Declutter
Now to the finishing of the room. Remember the principle of simplicity, and keep artwork to a minimum. One large piece on each wall is enough, so save your photograph clusters for other rooms in the house.
Aim to keep all your surfaces clear of your daily detritus. As far as ornamentation is concerned, opt for small yet punchy accent pieces rather than big items that will draw the eye too greatly.
Decorate the most important room in the house, the master bedroom, with an eye to quality and simplicity to provide you with a sanctuary that has a truly luxurious feel.
Main Image Source