Modern vinyl flooring guide.
For most adults, when the term "vinyl" is used in reference to flooring, they have images of the their grandmother's 1970's style kitchen come to mind; geometric prints in shades of browns, beiges, and mustards.
Ring a bell? Well, GoHaus knows this story all too well. The flooring industry, let alone the vinyl flooring industry, has made significant advances to meet the growing demand for durable, safe, and realistic flooring. Think vinyl flooring can't work for you? We're dispelling the myth once and for all.
Realistic Look & Texture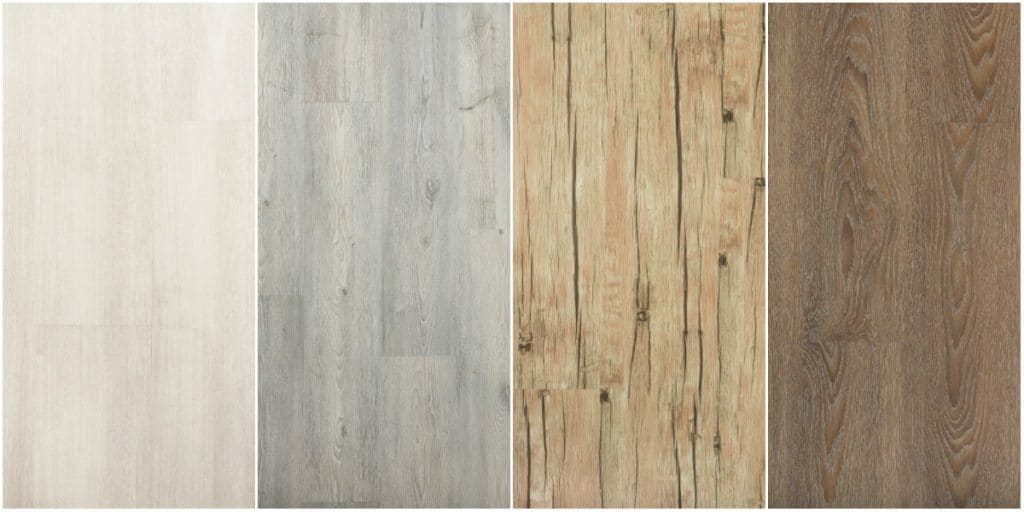 While there is still sheet vinyl flooring available, you'll find that they are light years better than the look most people associate with vinyl flooring. These days, you'll often hear "luxury vinyl flooring". The "luxury" part is in reference to how realistic vinyl flooring is now being created.
Vinyl now looks like real hardwood and even true stone, and is made in realistic plank or tile sizes to increase authenticity. Furthermore, textures are applied to mimic wood grain and true stone.
PRO TIP: A great question to ask when shopping for vinyl flooring is how many prints are used. The more print designs used in a vinyl floor, the more realistic it will look.
Classic & Modern Colours
The variety of colours and prints available is astounding. From classic gold to the modern greys and whites, homeowners can choose what best suits their interior design style.
Ready for Any Room & Lifestyle
A key feature in vinyl flooring is its water resistance. Always ask a flooring specialist about water resistance, as that can open up your possibilities for where to install.
Unlike real hardwood flooring, vinyl flooring can be installed in bathrooms (as long as it is a glue-down vinyl floor material), below-grade rooms (such as a basements), kitchens and more. If specified by the manufacturer, certain vinyl flooring can be installed over radiant heat flooring system as well.
PRO TIP: Ask a flooring specialist about a specification called "wear layer." This factor helps determine durability and longevity of a floor. Residential-grade wear layers start at 0.1 mm and can stand-up to normal foot traffic and pets. Commercial-grade wear layers start at 0.5 mm.
Do-It-Yourself Install
DIY-ers are a group that cannot be overlooked. Vinyl flooring options now include installation methods worthy of pros and beginners. Homeowners can choose between interlocking or glue-down installation.
If you're in the market for new flooring, and we've helped convince you that vinyl is a worthy option, you can check out a variety of vinyl flooring options here. You can also order free vinyl flooring samples to help narrow down the floor that is right for you and your flooring project.