Earlier this month, Pantone announced their Colour of the Year 2020.
They chose an inky shade of blue: PANTONE 19-4052, also known as 'Classic Blue.'
For those following the world of interior design and home decorating, the announcement didn't come as a surprise. We've seen blue hues dominate throughout the last twelve months, frequently updated for each new season. From breezy shades of sky blue in spring to stunning aqua tones throughout the summer. Now it looks like midnight blues will rule for the foreseeable future.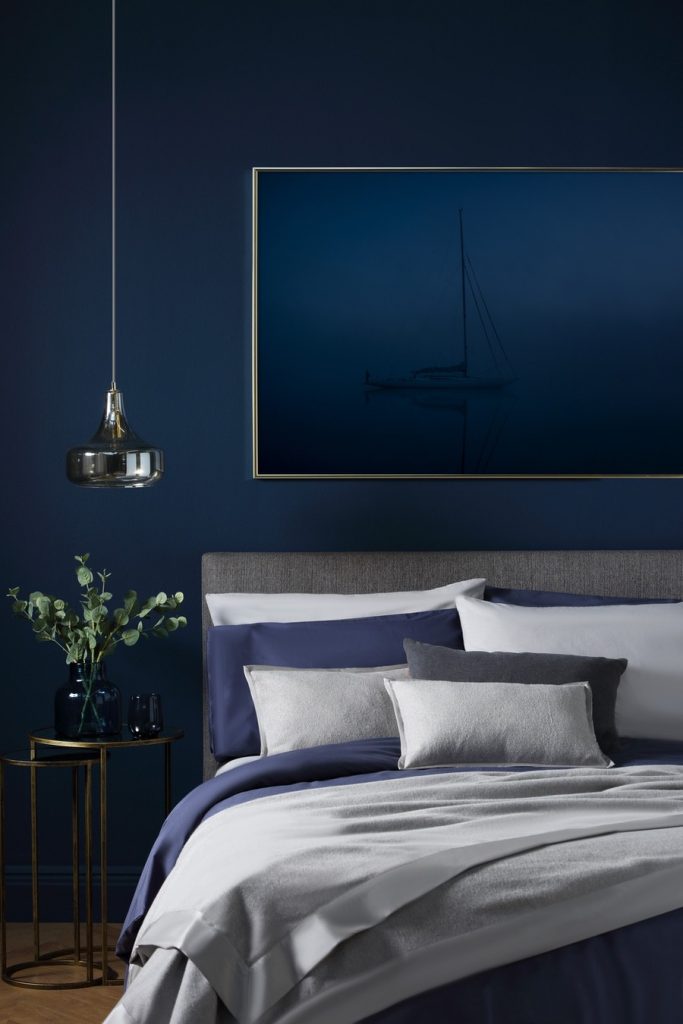 About Classic Blue:
Pantone describes Classic Blue as a "solid and dependable" shade that evokes the "vast and infinite night sky". They say the colour is the perfect foundation to build upon as we move forward into a new era.

According to colour experts, Classic Blue will bring us a sense of peace, tranquillity confidence and connection as we enter the 2020s.
In addition, we're told that 'Classic Blue' is a restful colour that can "bring a sense of peace and tranquillity to the human spirit."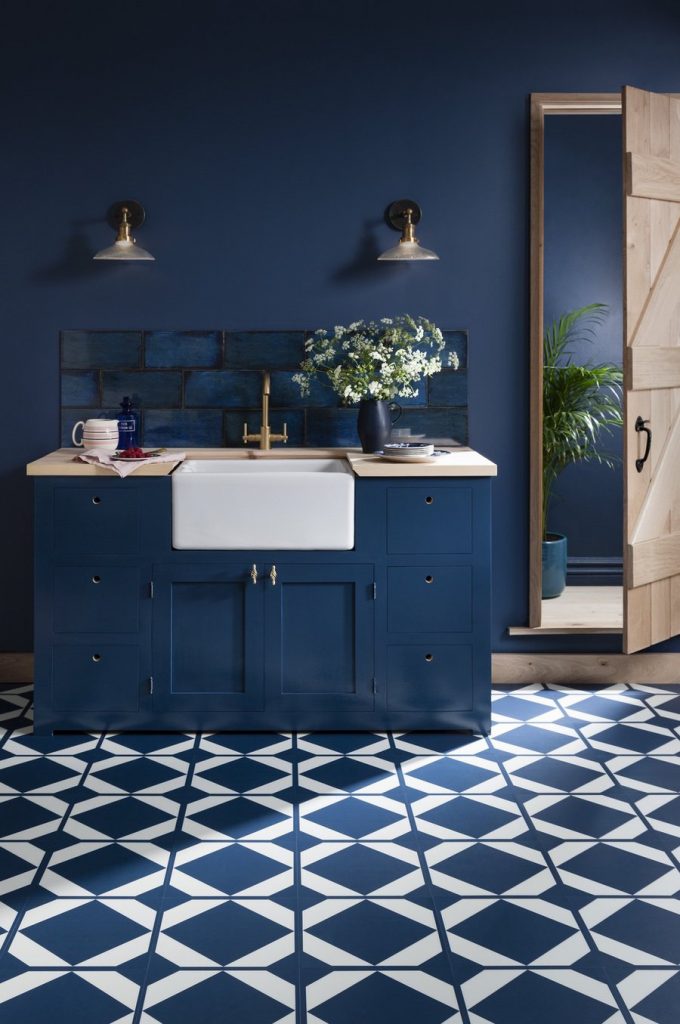 Classic Blue is a versatile shade that won't date, plus it can be used in any room in your home. From the hero colour in a trendy dark kitchen to an accent in a tranquil, breezy bedroom.
We expect Classic Blue will be a popular choice with homeowners, interior designers and decorating aficionados alike.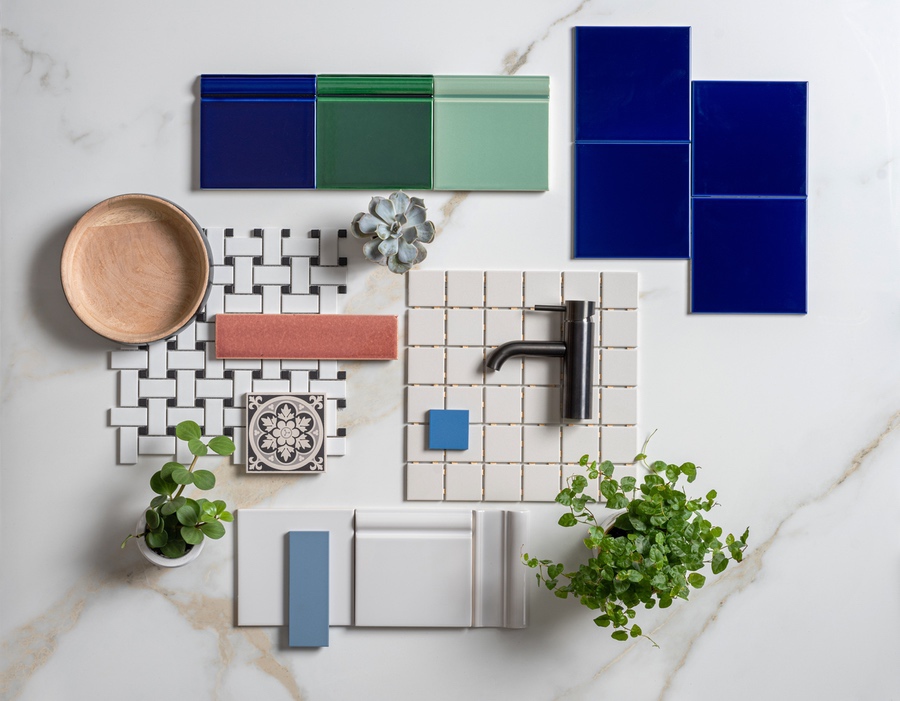 So, how can we use 'Classic Blue' in our homes?
Planning to redecorate in the New Year? Become a trendsetter by using this beautiful shade in your home. Here's plenty of inspiration to help you get started:
Keep it airy & neutral:
Decorate your room with pale walls and neutral flooring to keep the room bright and breezy. Use mirrors to add space and depth. Then use Classic Blue as a bold and punchy accent.
Image credits: Water Baths of Ashbourne, Beaumonde, LOAF, Maison Valentina.
Pair with pink:
Pair Pantone's Classic Blue with soft millennial pink for a thoroughly chic, modern colour scheme.
As you can see above, you can use either pink or blue as the focal point of your room. Then simply add the complimenting shade as an accent.
Image credits, clockwise: Furniture Choice Ltd, Cult Furniture, Sweetpea & Willow, The Original Bed Company, Sweetpea & Willow.
Mix with metallics:
Choose Classic Blue as the room's central colour before sprinkling with metallics. Shades of copper or gold will create a lovely warm glow that will contrast with deep, cold blue tones.
Credits, left to right: Original Style, The French Bedroom Company, Annie Sloan.
Spice up your space:
Begin the new decade with a little heat! Pair Classic Blue with a hint of spice to spruce up your space. Think accents of paprika orange, saffron red or turmeric yellow.
Credits, clockwise: Top Drawer, Annie Sloan, Cult Furniture.
Match with mustard:
Classic Blue and mustard yellow are the perfect colour combination. The darker yellow shade looks cheery alongside the rich blue hue.
Images credits from clockwise: Snug Shack, Block Design, Audenza.
We feel Pantone's Colour of the Year 2020 is a great choice and look forward to seeing Classic Blue on the high street and in your homes.