Because of the COVID-19 pandemic, it has never been more important to have a space at home where you can work productively.
When lockdowns started coming into force around the world in March, a large number of people suddenly found themselves working from home. Those who didn't have a dedicated home office space found themselves setting up their computers on kitchen and dining room tables and trying to take phone calls with the noise of everyday family life going on around them.
With the potential for further lockdowns and some companies looking at the possibility of keeping some staff working from home going forward, having a good home office set up is still important. With that in mind, we have put together a list of essentials that you will need when creating your home office to hopefully help you with the process.
Desk and chair
Having a comfortable desk and chair to use in your home office is a must. We all have our preferences when it comes to office chairs, and the most important thing is finding a chair you're happy to sit in during the working day. If you're struggling, it can be a good idea to try and get a similar one to the one you used in the old office.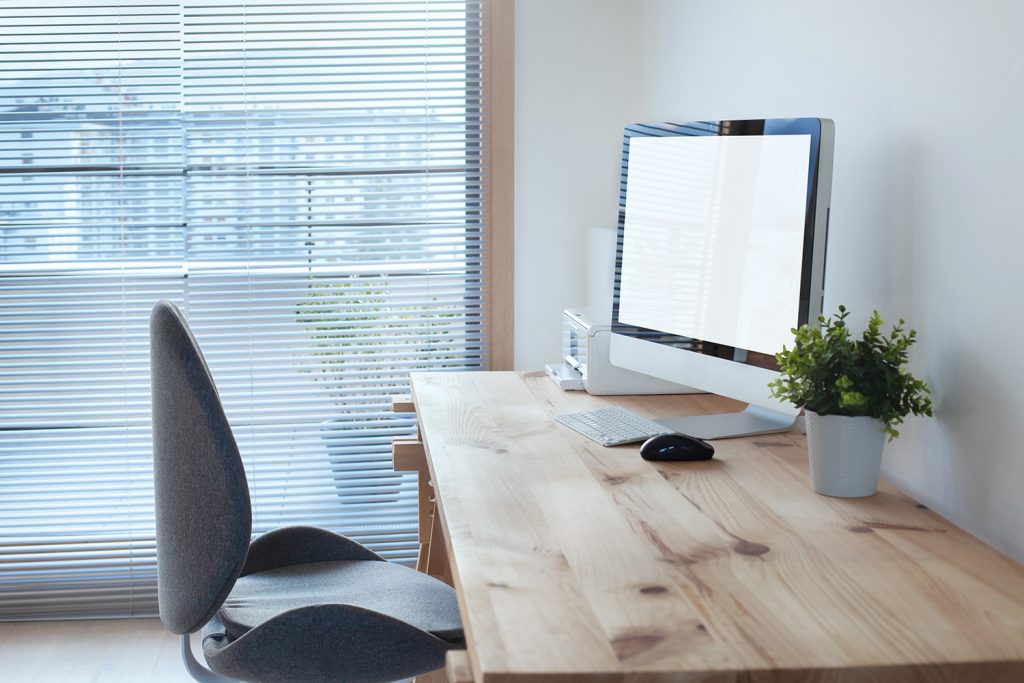 Making sure your desk is the right size for your home office is vital. It can be tempting when you look at the room your turning into a home office to get as big a desk as possible. However, after a while, you may get frustrated with the amount of cleaning you need to do and realise that you do not need all the space a large desk offers. Also, by getting a smaller desk, it will allow you to move the layout of the room around in the future should you want to, whereas with a large desk you may be limited in the layout changes you can make.
Storage
Having a tidy environment to work in is really important as a messy workspace can have a detrimental effect on your productivity. To keep your work area tidy, it's crucial to have the right storage facilities. Some people may require more storage than others, depending on the nature of their work and how much paper is involved. Having lots of loose papers scattered all over your desk can be distracting and make it hard to find information quickly when you need it. Using a small filing cabinet or set of draws by your desk can be a great way of keeping things organised without taking up a lot of floor space.
Flooring
The flooring in your home office is more important than you may previously have thought. Depending on the weight of the desk and chair, you choose your floor will need to be able to withstand the pressure without forming dints and marks. Also, if you choose an office chair with wheels, you will need a floor where they can roll smoothly and not damage the floor. For this reason, an option like vinyl flooring is ideal as it is hardwearing and smooth.
Sound insulation is also a factor to consider when setting up your home office. Not only do you want a quiet environment which will allow you to concentrate, if you're taking work calls, but you also do not want to disturb other members of your household. To help with sound insulation, you can always add a rug to areas of the floor to help absorb some noise.
Plants
There are lots of benefits to having plants in your home office. Firstly, they add a great splash of colour to a room which helps to create a more interesting and enjoyable working environment. It's important to have a home office which you don't dread going into each day. If your office looks nice and is functional, it can help with productivity.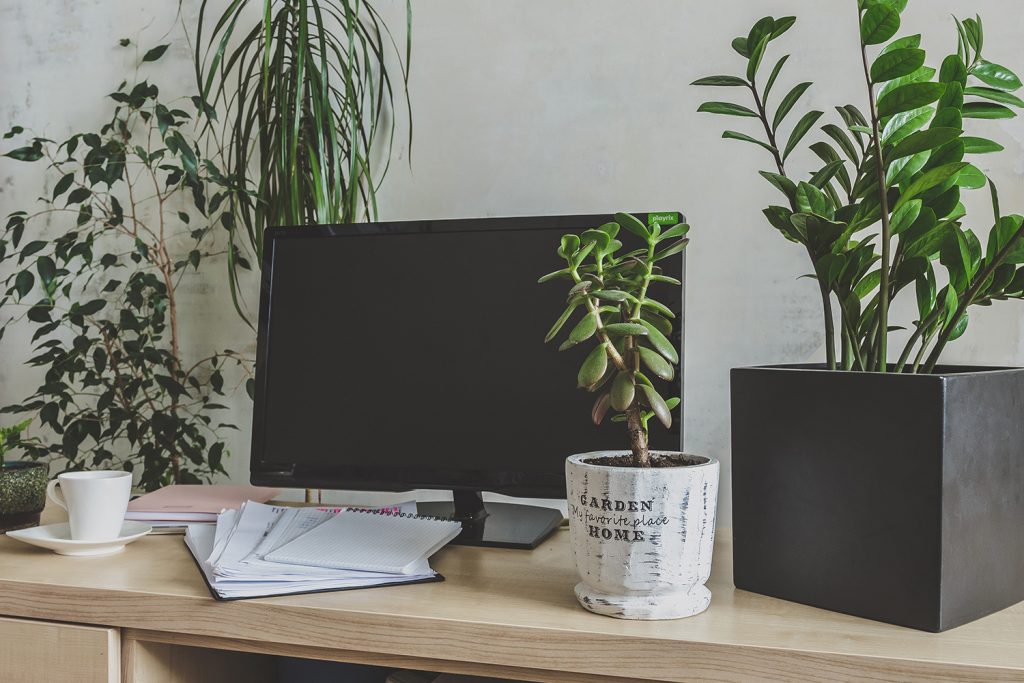 Secondly, plants help to oxygenate and clean the air, so having them in an office environment can be really beneficial. Plants have also been found to reduce stress levels and can also help our health as they increase the humidity in a room which reduces the amount of dust we breathe, as when the air is moister the dust particles stick to the floor and less are inhaled.
Finally, as video calls and virtual meetings have become more important, more emphasis (rightly or wrongly) has been placed on having an appropriate background that can be used during these calls. Having some plants that you can put in the background can help fill out your office space and create a professional environment at home.
The most important thing to remember when creating a home office is that it should be a home office. You're not trying to recreate your office from work. You can let your taste and style come through to create an environment which is enjoyable to work in.