When the stresses and strains of hectic modern life are getting on top of you, there are few better ways to take a load off than by sinking into a sud-filled warm bath.
Here we'll look at the science behind why taking a bath is so relaxing, and a few other benefits that a soak in the tub can have.
So, what is the science?
A proper piping-hot plunge will raise your body's core temperature, and this is crucial to many of the benefits that will follow.
Timing the bath is crucial – take one in the afternoon and you will help to reset the body's circadian rhythm – the bodily function which helps us control sleep.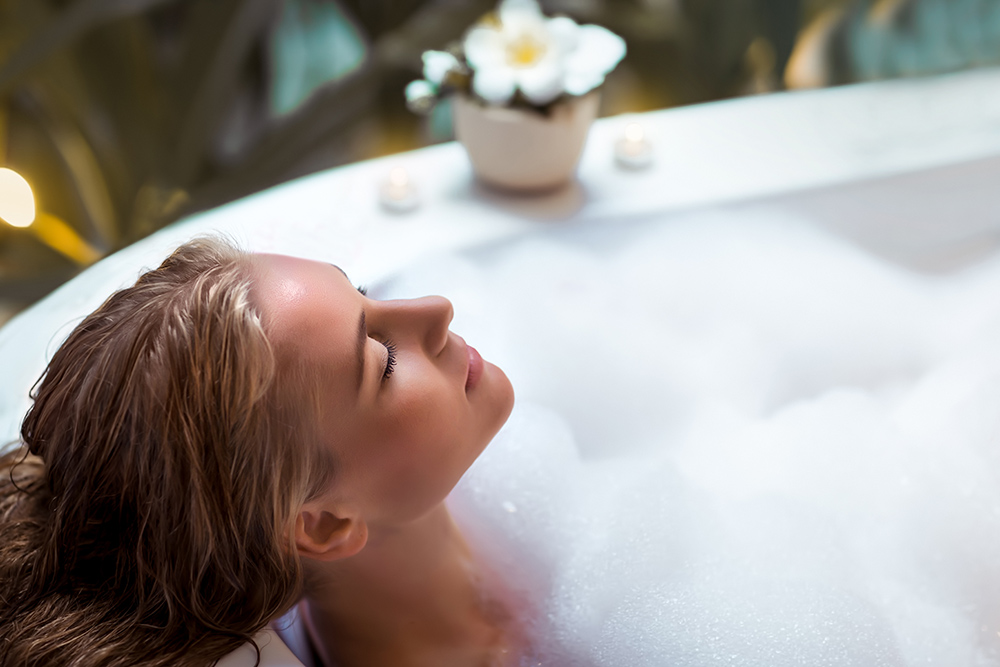 By helping the body cool into the evening, you will promote a better night's sleep – and doing so could even have a similar impact to exercise when it comes to warding off depression, according to a 2018 study.
You'll get some all-important space
Comparing a bath to a shower, both will get you clean but the experience is completely different.
Showering is all about efficiency and speed – get the muck off and get on with whatever's next. A bath is about getting some time alone. You might be happy in your own thoughts.
However, if you've struggled to find time to get stuck into that new book you want to read, taking an hour for yourself is crucial. No distractions, no stress.
Or maybe getting some time alone will help you catch up on the latest series. Whether it's a tablet on the taps, or laptop balanced on the toilet, you might have to get a bit creative, but it'll be worth it!
Ramp up the indulgence
Really take some time for yourself and treat yourself to a mini spa. Make your own face pack for an extra sense of achievement, apply a hair mask, add essential oils and light some candles for the right ambiance.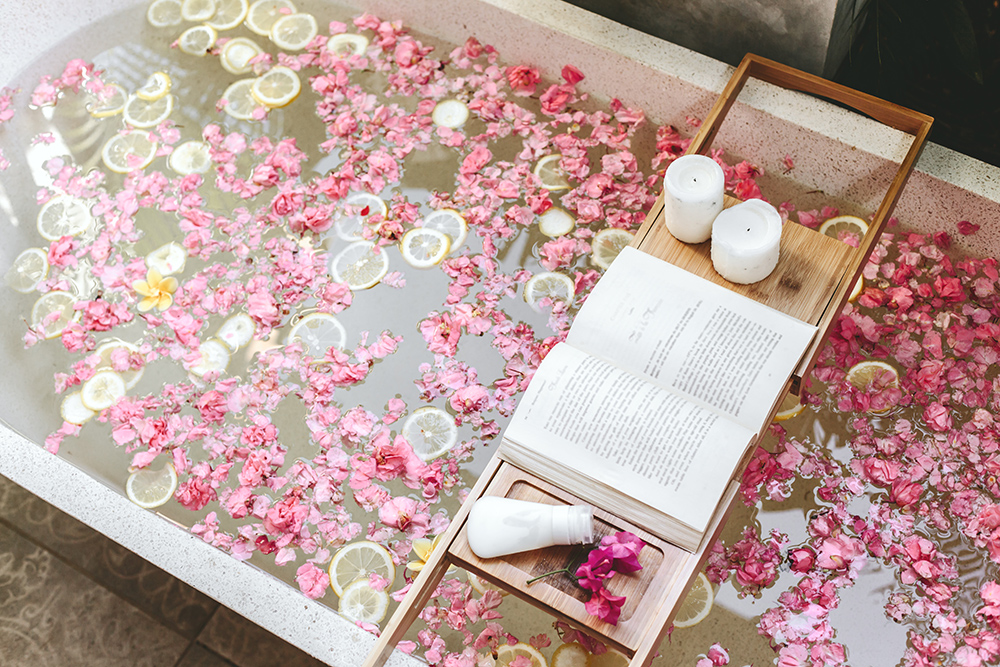 If it's full-on rest you're after, add an eye-cooling mask and rest your head on a spa bath pillow. A bath table could be another consideration, if you want a cuppa and a snack close to hand while you unwind.
It'll burn calories too
Put the running shoes down! Research has suggested that a hot bath raising the body's temperature could also burn calories.
OK, so maybe don't throw that exercise plan in the bin just yet, but with an estimated 130 calories falling off during a good soak, it sounds better to us than the equivalent – a 30-minute walk!
Now we've gone through the top tips for enjoying a bath, who fancies drawing some hot water and jumping in the tub?