There is a debate on which room is the most important one in a house- the living room or the bedroom. Regardless of the one you choose, we all agree that the living room is an integral part of the home.
It's where you can relax and entertain your guests. Therefore, the living room should always look vibrant, appealing, and inviting.
Below are 10 ways you can transform your living room, even on a small budget.
Replace Skirting Boards and Windowsills
Replacing your skirting boards and windowsills may be the key to giving your living room the lovely look you desire. If you want to see what a transformation new skirting boards can make checkout the gallery of before and after photos on the Skirting Board Shop.
You can purchase and replace them by yourself through a Do-It-Yourself project. You can also hire a professional to fix it, which will not cost you much.
Try to match skirting boards and windowsills with your living room's design. This can enhance the aesthetics and draw more prominence to your living room.
Use Decorative Wallpapers
If you're working with a tight budget, then consider getting decorative wallpapers to improve the aesthetics in your living room.
Wallpapers come in various shapes, colours, designs, and sizes to suit your taste and your home's design. The key to transforming your living room with wallpaper is to use the right wallpaper(s).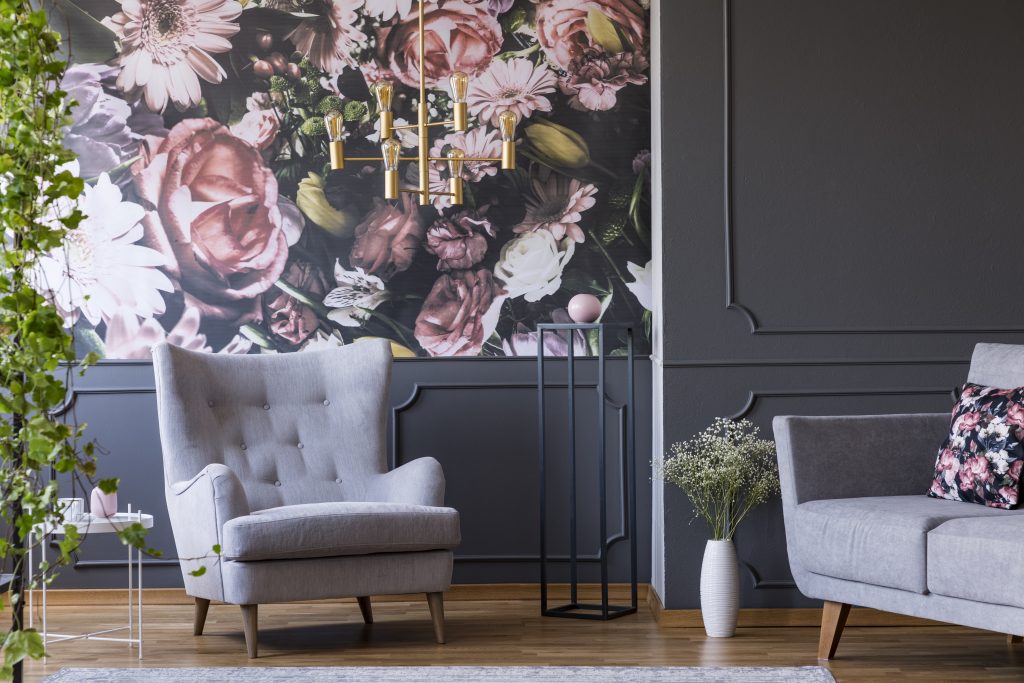 You need to observe your living room's design and envision the best type of wallpaper that'll suit the space. Consider the existing colours, patterns, and accessories in the room. This will help you select the most appropriate wallpaper for the room for a sleek living room appearance.
Use Decorative Lights
Lighting may be the extra drama your living room needs to look enticing. Proper lighting will illuminate the living room and make it more captivating.
You can get exotic chandeliers for your living room's central area. Pendant lights can be used to grace the couch areas of your living room. And yes, wall lamps can also make your living room a delightful scene from a classic Hollywood movie.
Paint or Repaint the Living Room
If you want to improve your living room's looks on a budget, then painting is a great way to start. A fresh coat of paint can transform the area and make it look more appealing.
Ensure to take your living room's current setting and your tastes into consideration before settling for a painting style or design.
Reorganise the Living Room
You can make your living room captivating and picture-perfect just by reorganising it. Of course, you can do this by yourself and spend no money.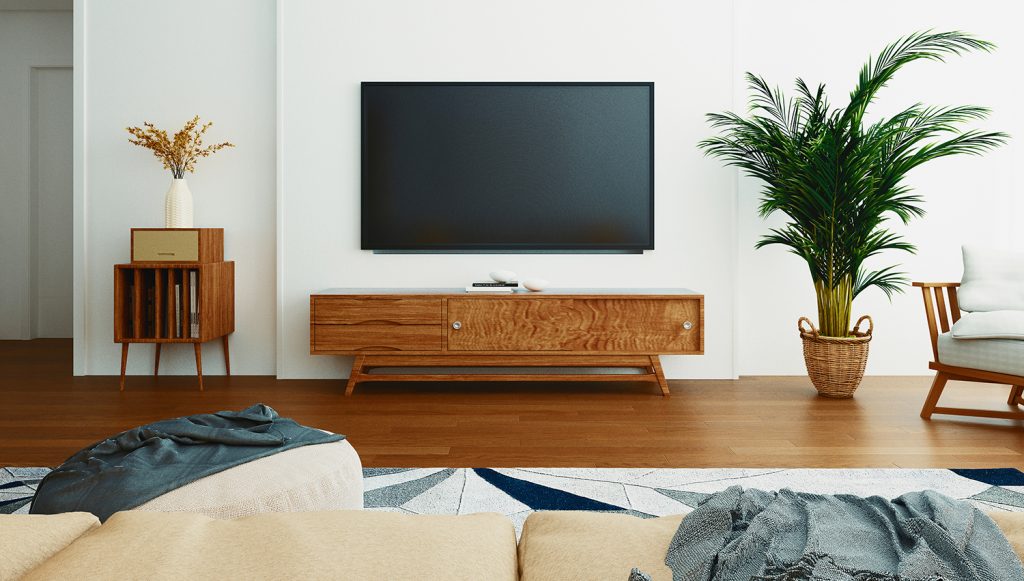 However, you can also hire interior decorators to do this for just a small fee. Rearrange your TV area, furniture, and other house accessories to transform the space and make it more inviting. You'll be surprised at the transformative change.
Use Tiles
Tiles come in various designs, colours, shapes, and sizes; also, they are inexpensive. You can use the tiles to enhance your living room's floor and make it look more captivating.
You can also buy tiles for the sole purpose of improving your walls' look. There are diverse ways that you can incorporate tiles into your living room's design and give it a sleek appearance. Talk to your interior decorator for ideas or search on the net for DIY design ideas.
Get Decorative with Accessories
You can also introduce different accessories to your living room to make it vibrant and appealing. The way you add and incorporate them into your setting matters a lot to the overall aesthetic projection of the room.
Get creative with your family frames and pictures, rugs, carpets, curtains, and the likes. You can also bring in arts and ornaments, candle stands, small-sized shelves, and the likes to highlight the room's finesse.
Use Pillows To Add Comfort
Elegant pillow on settees, couches, and sofas scream welcome. They also add a soft touch, making the room snug, warm and comfortable. Interestingly, they're inexpensive to buy and help to redesign your living room's looks.
Get creative with your pillow selections to perfect your living room's look. However, don't overcrowd the space as it may defeat the whole purpose of the exercise.
Get Secondhand Furniture
New furniture can be the key to your living room's transformation. This is because home furniture tends to look old and boring after being in the house after a while.
By buying secondhand furniture, you can save money and revamp your living room. And not to worry, you can get quality furniture at secondhand stores. You can also exchange your old furniture at secondhand stores to further reduce the costs.
Introduce Plants
If you are a lover of indoor plants, you can bring in flowerpots to your living room to make the space more calming and inviting. Place big flowerpots close to your furniture and doors.
If you want, you can also place small flowers on your window ledge to beautify your space. Asides from decorating your living room, the plants will make your living room calming and refreshing.
Conclusion
Your living room is a special space in your house, and it should be treated as such. Your living room allows guests to draw conclusions about you. Leverage on that and create a good impression by making your living room an inviting and appealing place.  Doing simple home makeovers like painting, replacing skirting boards, and accessorising with wallpapers can help you stay on budget while revamping your home.