Natural materials can give any room a fantastic look, but they really shine in a kitchen or a bathroom. They manage to make a room look luxurious and classy, while still maintaining a rustic charm.
In a kitchen or a bathroom, there are plenty of places to use natural materials like granite, slate and stone, and take advantage of their natural properties. Stone, for example, is incredibly hard wearing, which makes it perfect for a floor in a kitchen. This high traffic area of the home needs something like stone to provide a hard surface that won't wear down quickly.
In this quick guide, we are going to take a closer look at some of these materials, and where it is best to use them in the home and why.
Marble is the Best Bathroom Material, Bar None
There is nothing quite like marble in a bathroom. Using marble countertops, or better yet, marble basins and baths, gives a bathroom a huge touch of class. Marble is a decadent and decorative material, and can elevate bathroom decor above anything any other material can do.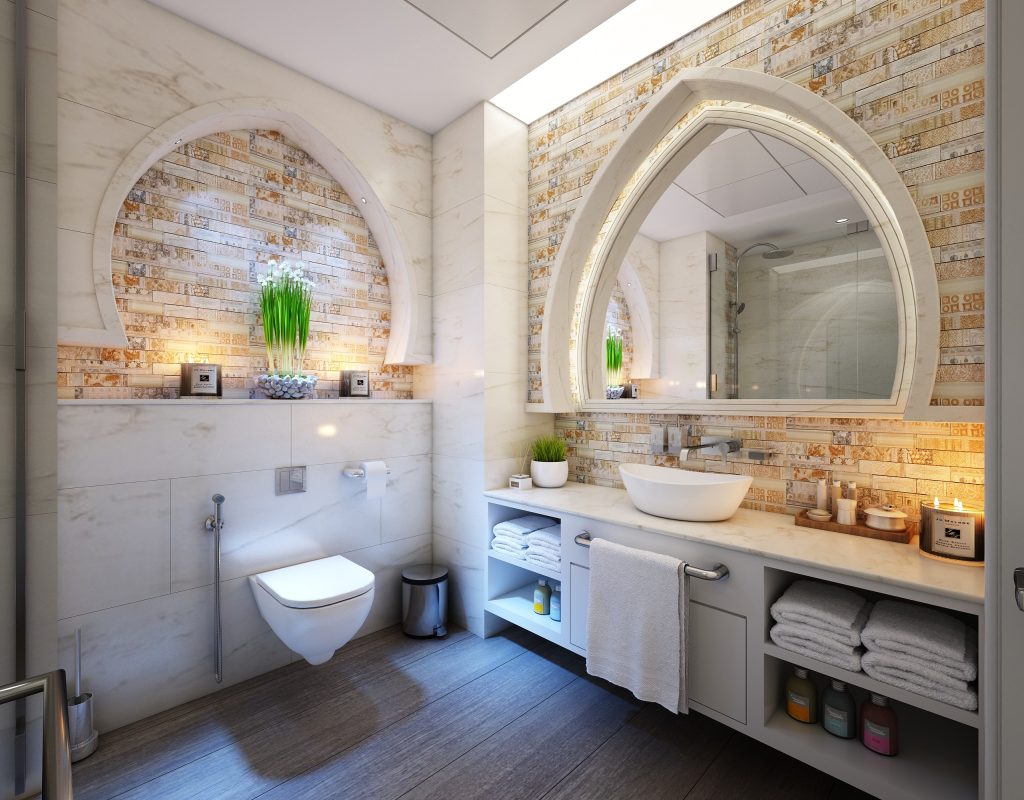 Don't waste money on marble for a family bathroom, keep it for an en suite. It's too good for the kids!
The Purity of Stone
Stone is a great material to use for flooring. Some stone options are amongst the most hard-wearing materials in the world, making it the perfect flooring material for a busy home.
There is a whole range of stone to choose from, but limestone or travertine is probably the best choice for a kitchen, the rustic look they give is great for the heart of the home. There are different colours of stone, like limestone, and it is worth looking at how natural stone gets its colour to help you choose the right shade of stone for your kitchen decor.
Granite Makes Great Countertops
Whether you are in the kitchen or the bathroom, granite should be your countertop material of choice. Paired with marble basins and baths in a bathroom, it looks simply amazing. You can get a similar effect in a kitchen, when paired with a stone or slate floor.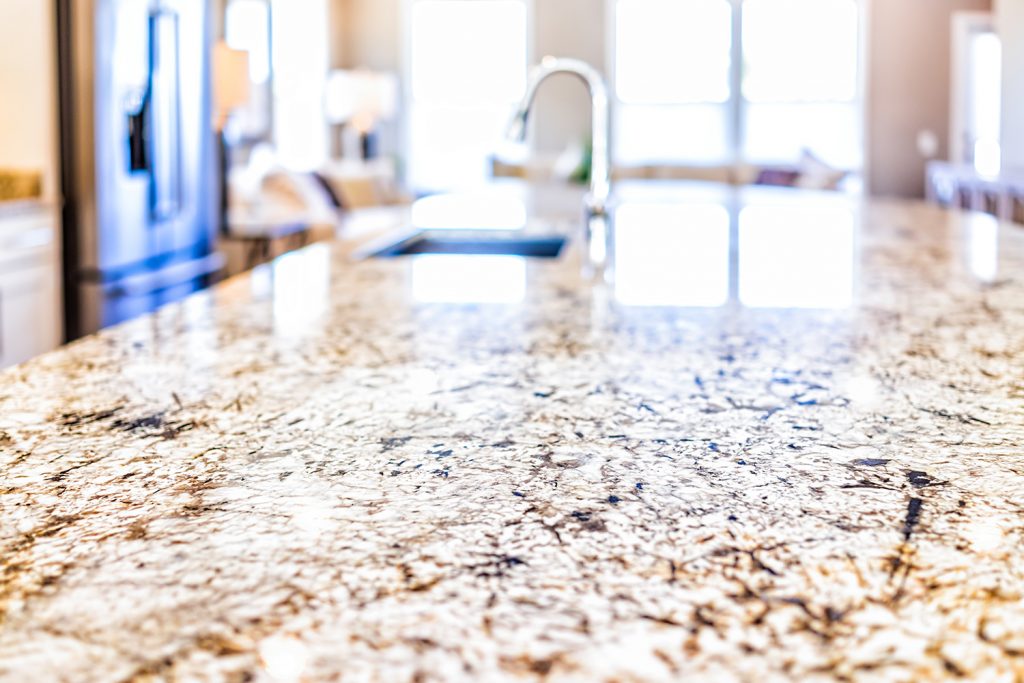 Contrasting colour and shade with the floor is the more conventional approach to colours – picking the same colour floor and countertop is a bold look that does not suit many kitchens or bathrooms.
Don't Forget About Wood
Wood can be used in all kinds of ways, not just for furniture. 'Living edge' countertops have become popular. These preserve the natural edge of the wood, even the bark, to give your kitchen the ultimate rustic look. This living edge style can also be used for splash boards and cupboard doors.
Wood with a good grain also makes a great dining table to use as an island in your kitchen and for casual meals. For the complete rustic kitchen, you need a wooden table and chairs in the room.
Natural materials give a room a look that materials like vinyl or tile cannot replicate. Though they often require a little extra investment, the look you get from stone, marble and granite is definitely worth the money.