If you've decided to fit underfloor heating, you are joining thousands of other people who are enjoying a gentle heat from right under their feet.
As you choose the underfloor heating system that is right for your home and budget, you will no doubt, be considering what top layer of floor to opt for. Underfloor Heating Supply understand that you are looking for a stylish impact, as well as one that works well with your underfloor heating kit.
It may seem simple and to a certain extent it is. However, there are a few issues that you need to keep at the forefront of your mind as you make your final choice.
Thermal conductivity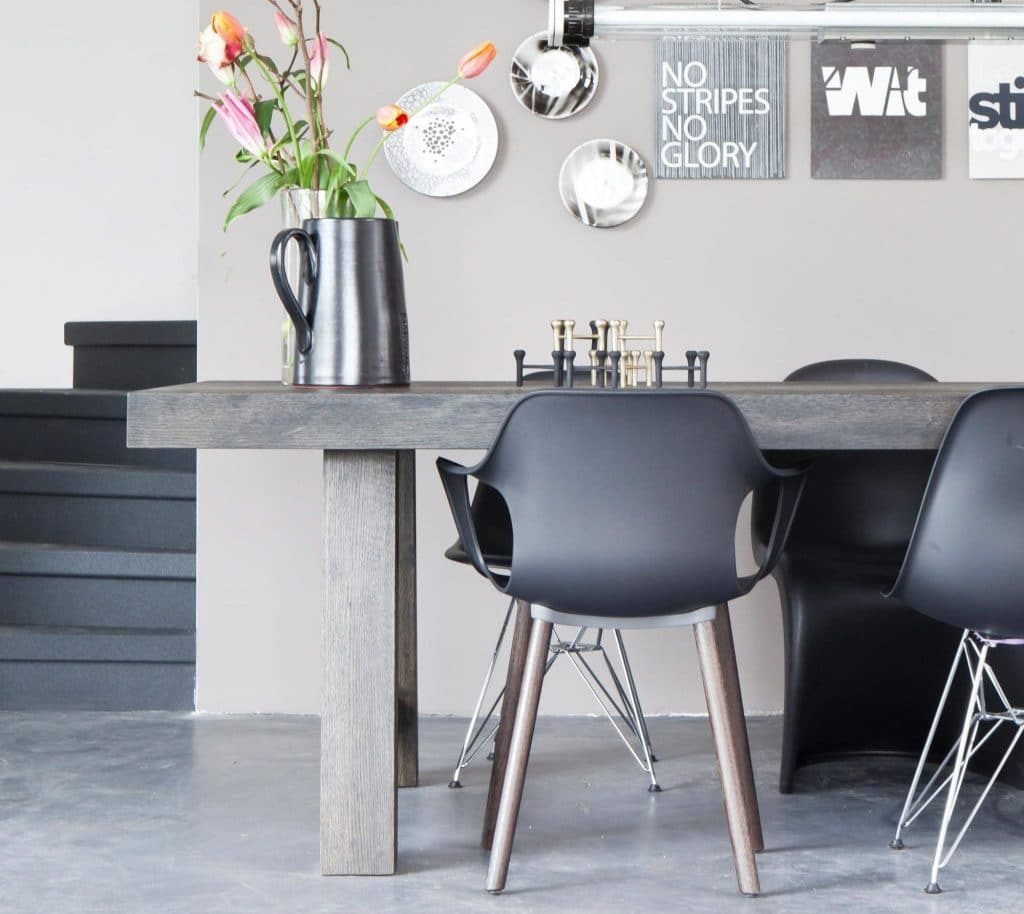 Image Source
Thermal conductivity is the ability of a material to conduct heat. You want a material for your flooring that has a high thermal conductivity rate as this will make more efficient and effective in grabbing the heat from your underfloor system.
When the floor grabs the heat, it will release it into the room, making it a pleasant and comfortable environment. Opt for a material that has low thermal conductivity and this process won't happen as effectively as you would like.
Likewise, choosing a top layer of floor that has superb insulating properties will also be problematic in allowing heat into the space.
So, some materials are better than others for use as flooring with an underfloor heating system?
Yes, in some ways but depending on your own personal preference, there are ways that you can make this work. Here we look at the options:
1 Tile or stone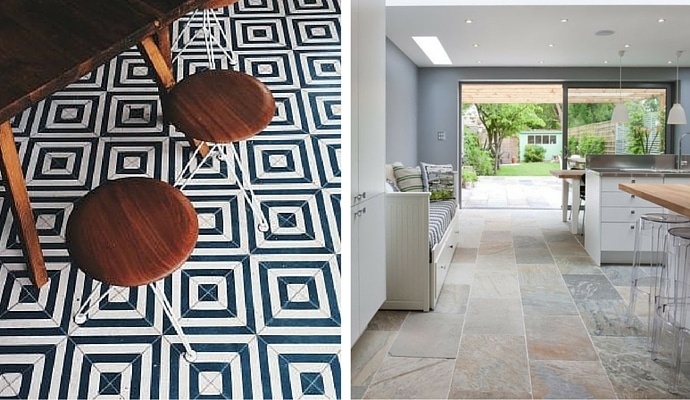 Top of the list is tile or stone, two materials that are popular for use with underfloor heating and no surprise when you consider their properties:
Both materials have a high thermal conductivity rate which means the heat from either underfloor mats or pipes can be transferred quickly
They retain this heat well too, making the heating system as a whole far more efficient
They are ideal for use in certain areas where the heat loss is high, such as in conservatories
Having said that, however, opting for stone or tile that is no thicker than 20mm is recommended simply because the heat time will be longer as the system will need to heat the thicker material before you feel the benefits.
2 Wood flooring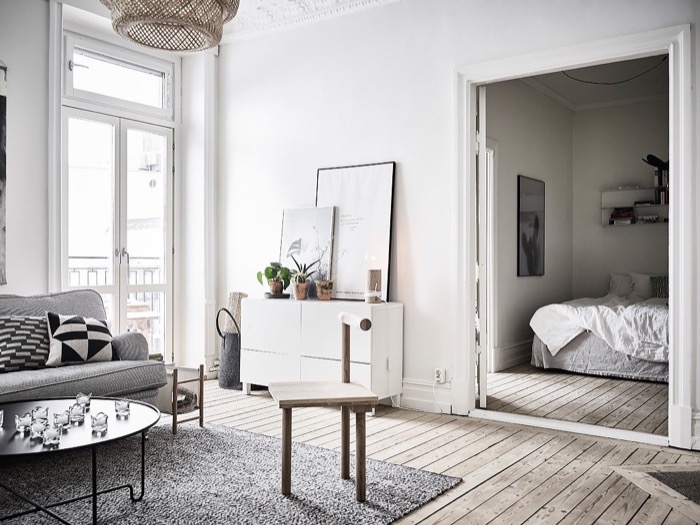 Image Source
Many people prefer and enjoy the look of wood which they feel adds texture and warmth to a space. Different types of wood have different thermal properties which make some more suitable for use with underfloor heating.
The denser and thinner the wooden floorboards are, the better as they will conduct heat well. The best type of wooden floor to use with underfloor heating in engineered timber as it adapts well to changes in floor temperature.
Other wood flooring can be used but you will need to pay close attention as to whether the wood flooring will act as an insulator, effectively blocking the heat from radiating into a room.
With a wooden floor surface, the temperature of the wood must not exceed 27°c and, as wood is a natural product, changes in floor temperature will change the moisture content of it too. This can, with some types of wood, change the appearance of the floor not always something you will want.
3 Laminate flooring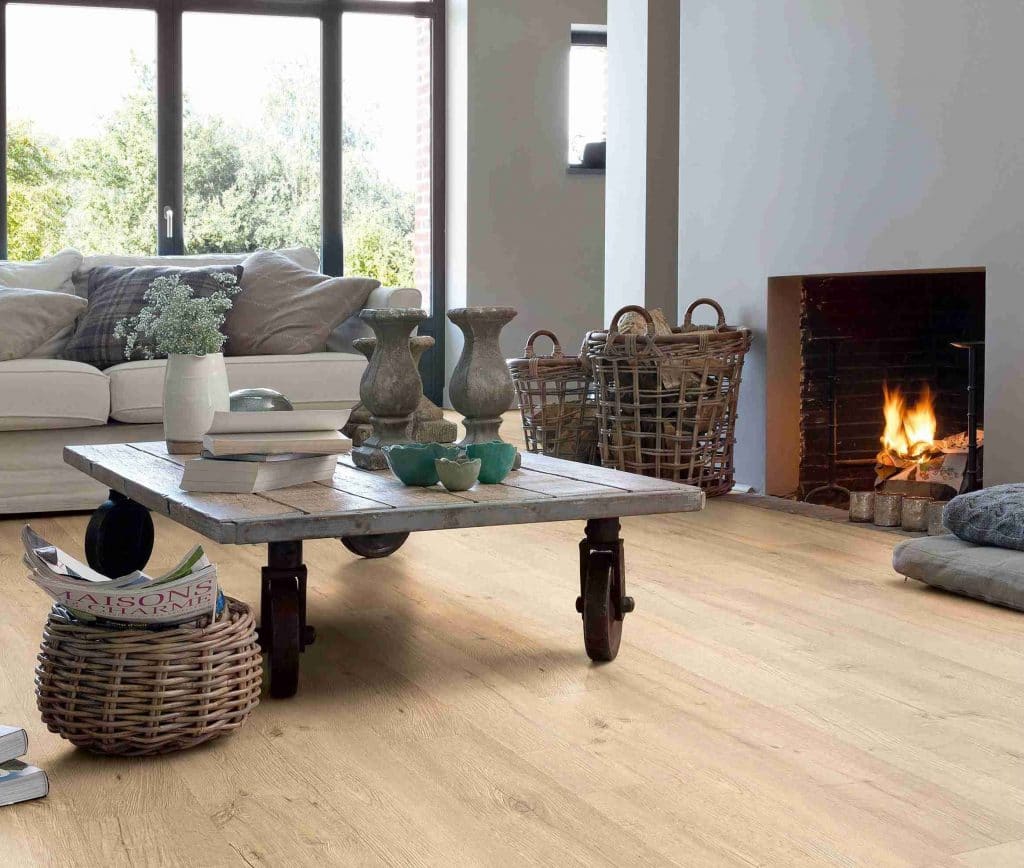 Image Source
Laminate flooring has become increasingly popular in recent years. Easy to fit and cut to shape, laying this kind of floor can be done in a matter of hours, in some cases and a task that most competent DIY-ers can complete.
A stain and scratch resistant surface, it is a cost-effective flooring solution that can, in most cases work well with underfloor heating systems. However, it is advisable to check with the manufacturer of the laminate flooring you intend laying to ensure that this is the case.
4 Vinyl flooring
This type of flooring can be safely used with underfloor heating. It heats up quickly and cools down quickly too.
5 Carpet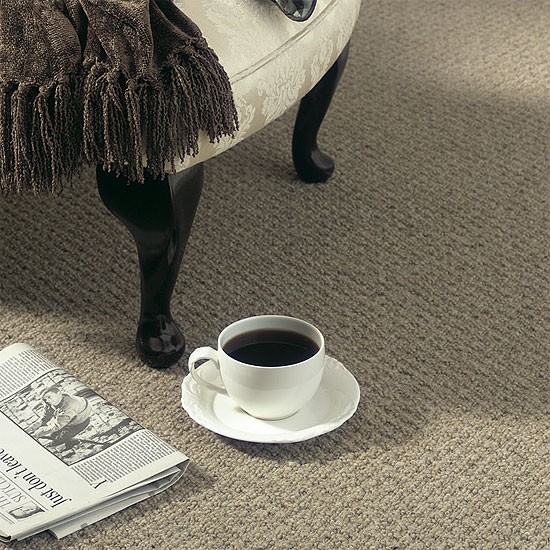 Image Source
Many people like carpet as they feel it adds texture to a space and although you would think it provides too much of an insulating layer, there are some carpets that are suitable. Just as you have a tog rating on duvets, carpet has a tog rating too.
When purchasing a carpet for laying over underfloor heating, opt for a tog rating of less than 2.5.
Which floor covering will you choose?
Underfloor Heating Supply are a leading retailer of underfloor heating kits and components needed to make the system an effective source of heat in your property. The top flooring layer is an important consideration and one that you need to choose carefully.
Main Image Source