When looking for new flooring, whether part of a new build or a renovation, it is important to know which floor would be best for your unique requirements.
One floor stands out from the crowd in this respect and it's engineered wood flooring. Engineered wood flooring is made from layers of plywood stuck together and finished with a lamella layer on top.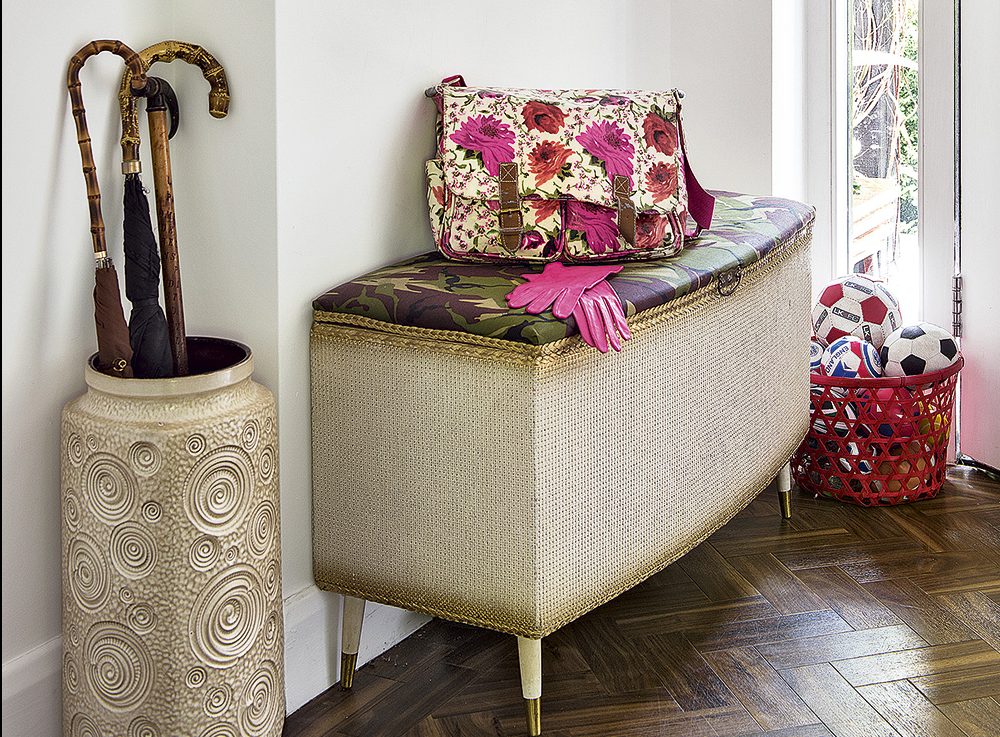 Image Source
This gives engineered floor the same beautiful aesthetic as a solid wood floor but comes with many more additional benefits. Thanks to the way that it is made, engineered flooring is water resistant, something that a solid wood floor is unable to provide.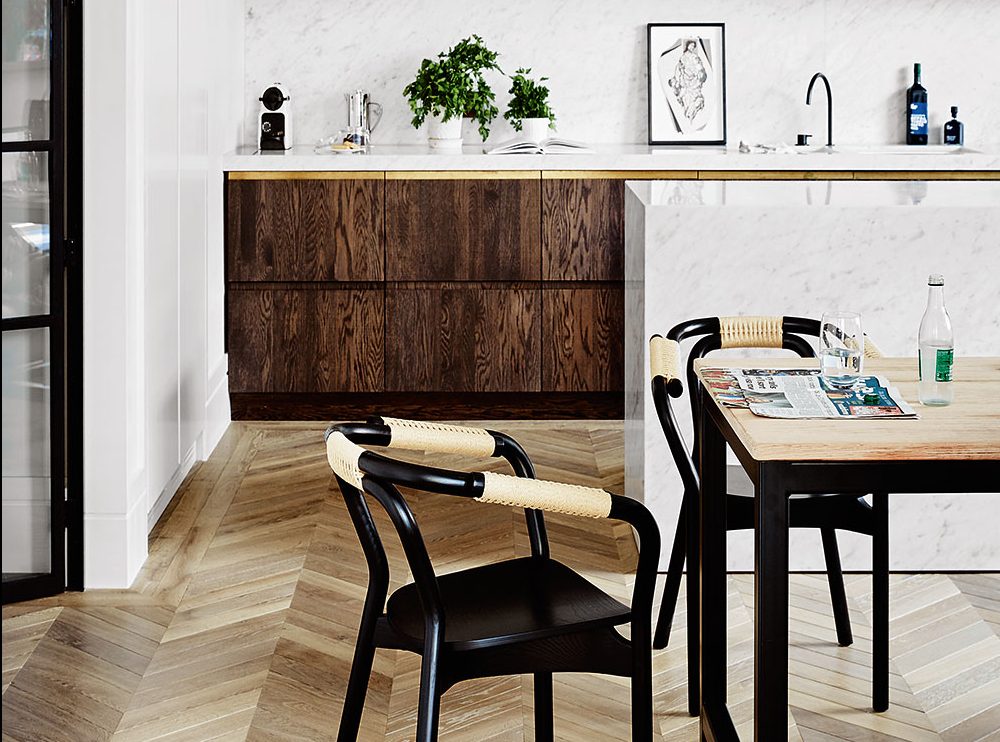 Image Source
This means you can get that stunning solid wood floor look in rooms such as kitchens, that are prone to liquid exposure, without the worry of damaging the material.
Additionally this makes cleaning your floor that bit easier. Engineered wood flooring doesn't require any special products to maintain it and therefore only requires a cloth or mop to manage spills.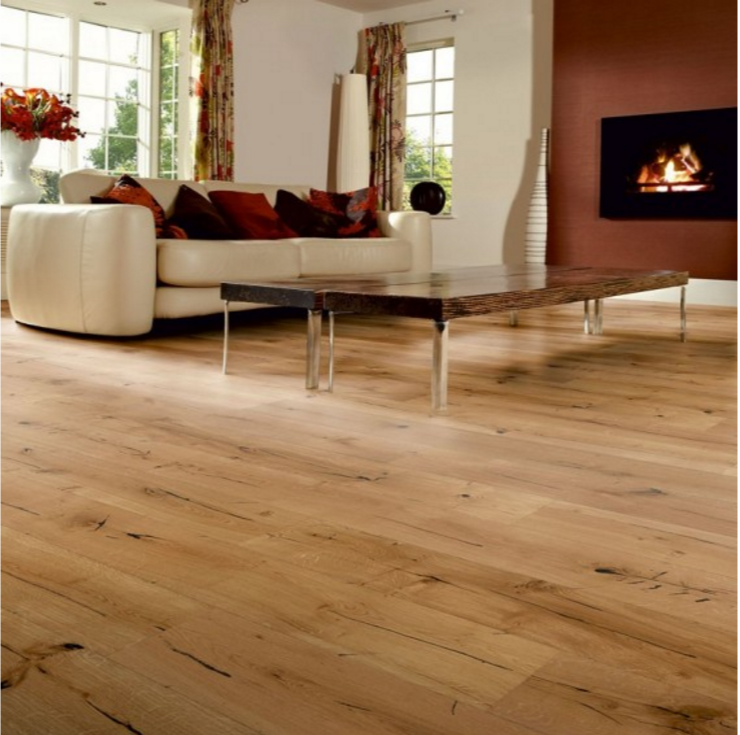 With the ability to withstand fluctuations in temperatures, engineered wood flooring is suitable for use in conjunction with underfloor heating. Unlike a solid wood or a vinyl, engineered wood flooring can expand and contract safely without damaging the material, whereas a vinyl floor for example would warp in warmer temperatures.
This property of an engineered wood floor means that it can also be used in rooms such as conservatoires and or basements where the temperature changes rapidly and frequently.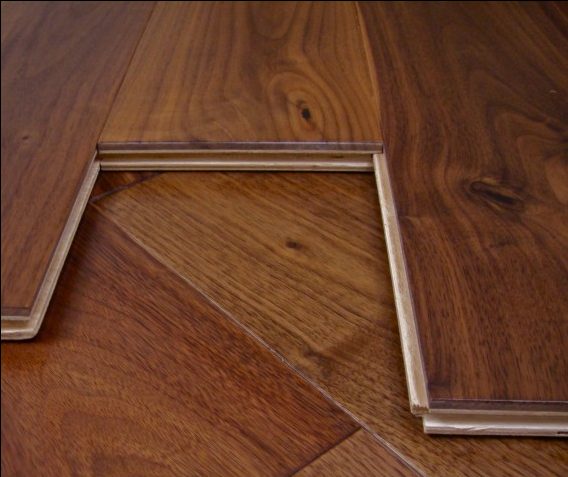 Engineered wood floors are also incredibly easy to install, using either a floating, gluing or nailing technique. Additionally, most engineered wood floors use a click system, by which the floor is laid using a tongue and groove method. This makes it simple and quick to incorporate in your home and any avid DIY fan would be able to tackle to job.
Current flooring trends are leaning towards darker woods, including rich browns and greys and engineered wood floorings are able to offer you these current trends with all of the before mentioned benefits. A darker wood offers a glamorous and luxurious aesthetic that works with nearly every accent colour.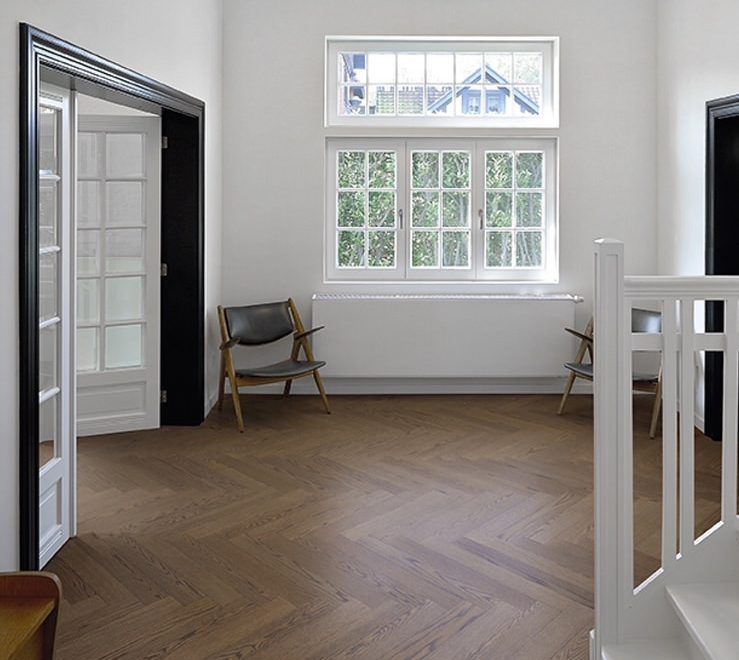 As well as this, the parquet flooring is on a surge in the interior design world at the moment, in particular the herringbone style. Couple these two together and your engineered wood floor will be the envy of homeowners everywhere.