Winning over new clients is vital for growing sales and keeping your business thriving, but making a good first impression can be tricky.
In a matter of seconds, they'll have made a snap judgement on you and your company. To give yourself an extra hand when it comes to dazzling your clients, make sure your building says all the right things from the moment they arrive.
You want visitors to pull up to the office and make their way through reception feeling calm and relaxed, so that by the time you come face to face they're ready to do business.
But if your exterior is strewn with litter and disappearing under graffiti smears, you'll be lucky to even get them through the front door – and if they did decide to battle their way through the warzone outside, you'd be hard pressed to recover from it.
To avoid any negative entrances, we've come up with three steps that'll help you create a flawless welcome for clients. Take a look.
Freshen up the front door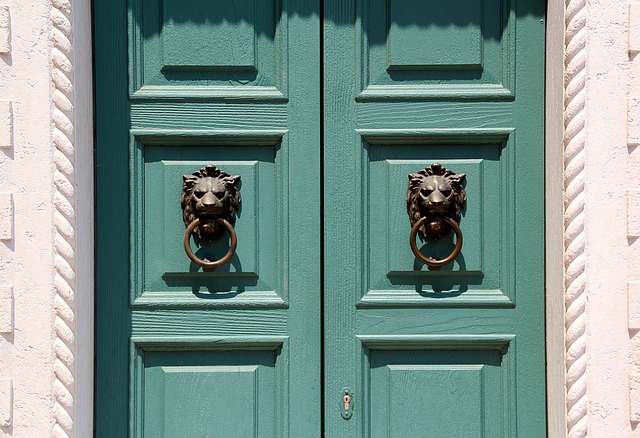 If your crumbling front door could be mistaken as the entrance to a haunted house, it's only going to fill your visitors with trepidation. So first things first, keep it oiled and ensure locking systems are in full working order.
Choosing the paint colour should take a little longer – it says a lot more than you'd think. White will invoke ideas of cleanliness and green will show that you're caring, whilst red screams boldness. Once you've picked the perfect shade regularly freshen up the paintwork to keep it looking polished.
Keep the outside safe and clean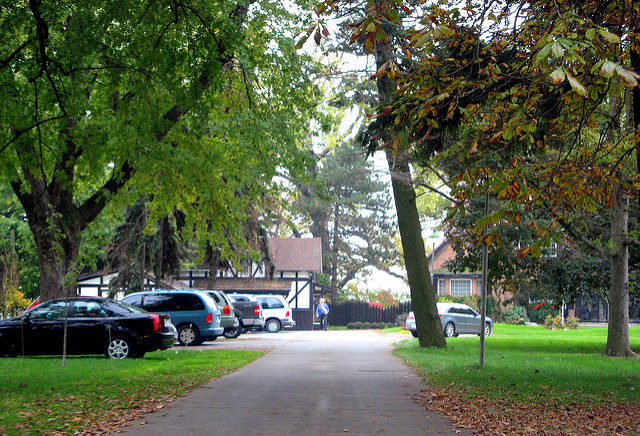 Image Source
Paying attention to detail is important –  your clients will notice all the flaws of your building even if you don't. Spotting any dirty windows, grimy pavements or overflowing bins before they do is essential, so prioritise the care of exterior areas on the weekly cleaning rota.
Besides general upkeep and maintenance, you also want the entrance paths, car parks and grounds to be as safe as possible. Energy efficient outside lighting will tick all security boxes without adding too much to your bill, and if you go for a beautifully designed option it'll also add some interest.
Create an outdoor seating area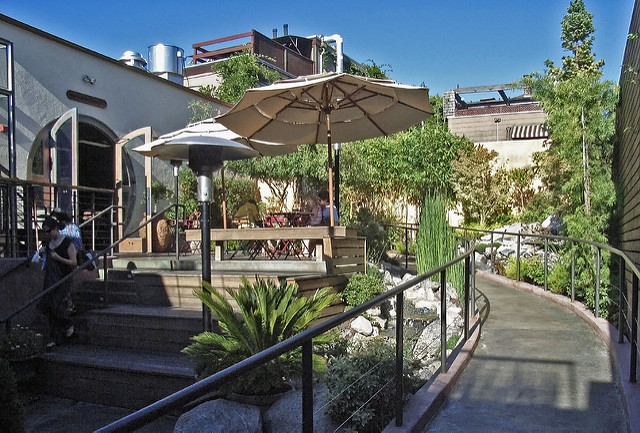 Image Source
Shops, cafes, and sporting clubs often use outside mezzanine levels to create more exciting seating areas, but it's an investment that could also benefit your office by adding some atmosphere and much-needed room.
Whether it's used for meetings or employees breaks, it'll improve the working environment by blurring the boundary between outside and inside. Dress it properly with plants, flowers and colourful seating to really amp up the style impact for visitors.
Follow these three steps and you'll have a friendly and welcoming office which will create a lasting impression on potential clients.
Main Image Source