It's clear that having a well pruned garden is going to do wonders for your homes overall value, but will it be enough to make much of a difference?
With so many homes now having stunning garden areas, it's never been more important to ensure your garden looks the part.
For many people, the garden is an area that can be enjoyed in private, giving you your own outdoor space to relax and unwind in, however, there are many ways in which your garden can add a significant sum to the value of your property.
If you're unsure of how you can add value to your home via the garden, or you want to know which parts of the garden are already doing the trick, we've gathered the top features that will work in your favour.
Paving or Patio Area
Having an area within the garden to position your outdoor dining table, BBQ, children's play equipment and even relaxing outdoor furniture is really beneficial and something many people look for when buying a new home.
Patio's are ideal for creating a solid surface within the garden that can be used in many different ways. Having the option of a patio is always going to be a positive selling feature to potential buyers.
If you're unsure of your patio or it seems dull and lifeless, now is the time to add some beautiful flowers and some essential outdoor furniture pieces to bring this area to life.
Decking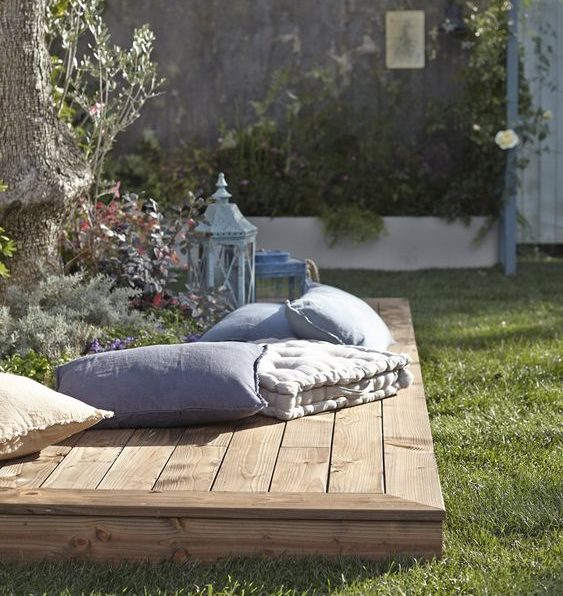 Just like paving or patioed areas, decking is extremely useful within the garden. By introducing decking to your garden, you are able to open up your garden space and create another area that can be used for relaxing, party hosting, dining and so on.
If you currently have decking in your garden but it's seen better days, give your decking a good clean with a pressure washer, followed by re-staining the surface to bring the colour and character back.
Decking is the perfect way to add character to your garden, without having to make much of a change when it comes to the landscape.
Water Features/Ponds
In order to improve your garden and give it the burst of character It needs to stand out from the crowd, you should look at introducing a water feature or pond to your space.
Water features are the perfect way to open up the garden and create a bold focal point for people to enjoy. With ponds and water features, you can create a look that is unique to your home and instantly makes the garden a space that can be enjoyed and appreciated.
Whether you currently have a pond in the garden, or you're keen to have on fitted, you can find everything you need right here to ensure your pond is fitted and running in the best possible way.
Efficient Outdoor Lighting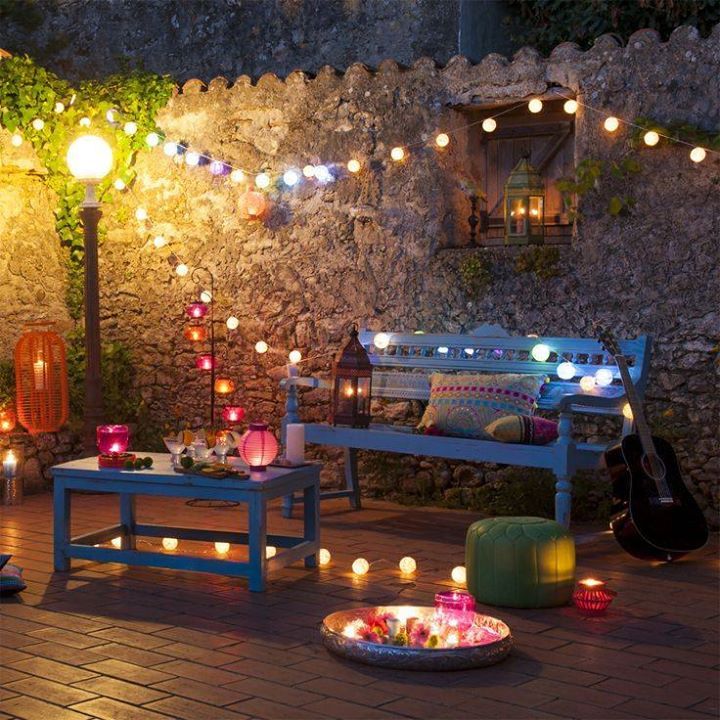 Outdoor lighting is one of the many features that can create a whole new feel to your garden. By introducing soft lighting to your outdoor areas, you can instantly create a safer, relaxing space that oozes character.
There are lots of different ways in which you can introduce outdoor lighting to your garden, but in order to keep your home secure and protected, it's important to place lighting in key areas such as the back and front doors, driveways and back of the garden.
When viewing a property, potential buyers will look for outdoor lighting and see it as a positive feature, which in turn can help massively with the value of your home.